About
Cekindo Vietnam
Having been in the industry for over 10 years, Cekindo as a part of InCorp Group is the trusted counsellor, advisor, and business partner to many business leaders and organisations across all industries. Cekindo Vietnam's mission is to prepare your global business for local success.
Cekindo provides A-Z market entry services to foreign companies and investors who want to expand their business and enter new markets across Asia Pacific. From product registration and company registration to visas and work permits, Cekindo Vietnam is committed to assisting you at every stage of your company's growth. From every city in Vietnam. Our team of highly skilled legal experts & consultants are ready to create a tailor-made business entry plan for you and implement it seamlessly
Tailor-made
Corporate Solutions

for the Following Organizations:
For Enterprises
A full-service smooth market entry into Vietnam with all incorporation paperwork, certificates, banking, and operational needs to be taken care of by Cekindo
For Investors
Everything you need to start investing in Vietnam: Investor Visa, Investment bank account, and operational certificates
For Established Startups
Expanding to Vietnam? Cekindo will take the difficulties out of expanding to an unknown market, letting you focus on getting your operations set up right
For Foreign Companies in Vietnam
We help high-performing foreign firms level up their capabilities with company restructuring, updating legal terms, and business process outsourcing

Why Choose Us?
Here are the top reasons why you should work with us: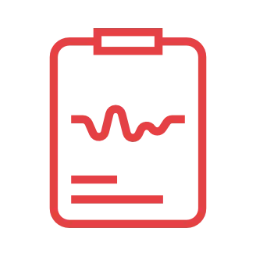 Our Experience
We have been helping 400+ inquiries per month to help foreign companies set up in Vietnam and SEA. Having been in the industry since 2011 and supported by over 100 well-trained professionals, we guarantee the most effective and efficient solutions for you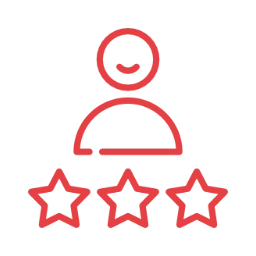 Your Long-Term Success
At Cekindo, we are not just your one-time consultants. We strive to be your one-stop partner for the long run. Our team of lawyers and paralegals, accountants, market research analysts, and consultants develops personalized solutions for every step of your success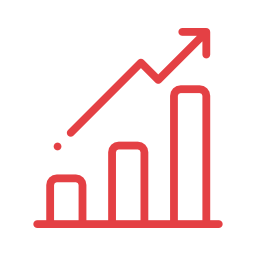 Our Quality
We have a reputation for excellence and quality, which was recognised when we won the Most Trusted Consulting Firm of the Year Award in 2016, among other awards. We believe that customers are one of the key stakeholders in the business
150+
Trained Professionals
8+
Local & International Awards
Notably, Best Market Entry Consulting Firm in Indonesia, awarded by APAC Insider in 2020
1500+
Local & International Clients
What Our

Clients

Say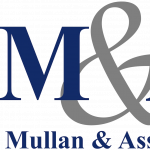 George
Barber Mullan and Associates

Sean Ching
Founder & CEO, Clap Tech Limited Company

Ivana Bartonkova
Marketing and HR director of Port Cities Vietnam

Sophie
Founder, Shewutrade Group
Max Yang
President, Indonesian Region, China Fortune Land Development Co., Ltd.

Jozef M.
CEO of Finchef Co., Ltd.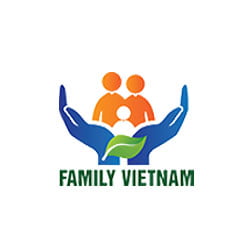 Amer
CEO, Vietnam Family Import Export Company Limited
We came to Cekindo after dealing with a previous agent who provided misleading information which had a significant impact on our business set up. Michael, our point of contact at Cekindo, was immediately able to provide clarity and accurate information we needed to know.
He was also readily available throughout office hours and was always timely in his replies. If we had come to Cekindo earlier, we would have been in far better shape than we were in.
As a foreign businessperson in Vietnam, the services provided by Cekindo are invaluable, and we will certainly be using them in the future.
Not only was the team professional throughout our interactions, they even went beyond their responsibilities to ensure that our company's
needs were fulfilled.
Cekindo handled business visa for our new colleague promptly and made the start of our company in Vietnam easier and faster. I particularly enjoyed communication with the consultant, who advised the best solution for us and was all the time available to answer any questions. She made sure that all the documents were collected and prepared on time and we got great support during the whole process. Thank you Cekindo and I hope to cooperate again in the near future!
Cekindo has assisted our company with company registration and nominee director services. Everything has gone smoothly and we wish to
have further support in the future. Thank you Cekindo!
After comparing several consultants, I found Cekindo is a international and professional organization with good understanding of local market. Cekindo helped our company to set up our first Indonesian entity, and also helps with day-to-day operation. Cekindo showed high level of professionalism. Jump start the business in Indonesia, take care of routine process, therefore we can focus more on our core business.
Cekindo helped us to cover important quarterly reporting when our Chief Accountant suddenly resigned. They did all the necessary paperwork. Fast and reliable.
It was our pleasure to deal with Cekindo. Indeed, the company with its specialised team was at the highest level of professionalism in dealing with customers and was serious in providing assistance and advice. Many thanks to Cekindo and all the team members. I wish you lasting success in the years to come.