With the rising economy in Vietnam, it is no wonder that small-medium enterprises (SMEs) and startups are now everywhere in the country. SMEs have the biggest role in Vietnam's economy, accounting for 98% of all legal entities in the country, and contribute to 40% of GDP.
In order to support the growth and encourage more foreign investments in Vietnam, the Vietnamese government has issued two major regulations by providing incentives to SMEs. The regulations are Circular 5/2019 on training course subsidies for women-owned SMEs; and Circular 6/2019 on the consultant network for SME.
There will be continuous reforms and support from the government to achieve its one million companies target by 2020.
SMEs Consultant Support (Circular 6/2019)
The Ministry of Planning and Investment issued Circular 6/2019 to include rules and guidelines for SMEs consultant network that provides SMEs with consultation and support.
Certain requirements apply for companies that can get use the subsidized support via the consultant network. To be called an SME, the company should have fewer than 200 employees on the state social insurance registration database, as well as a total capital of less than VND 100 billion (~US$4.4 million) per year.
Besides, to be eligible for subsidies and consultancy, an SME is required to submit the following dossier:
Certificate of business registration
Consulting service agreement from the consultant network
Once qualified, an SME is entitled with one of the following:
Micro businesses: 100% subsidy with no more than VND 3 billion (~US$128) per year
Small enterprises: 30% of the value of consultancy agreement with no more than VND 5 million (~US$213) per year
Medium enterprises: 10% subsidy of the contract value with less than VND 10 million (~US$426) per year
The Vietnamese government also plans to create an online platform so that individuals and entities can register and enter the network of consultant. Through the online platform, SMEs can then find details in regards to the consultant network: registration number, name and other information.
Administrative Procedures (Decision 1696)
Decision 1696 regarding the administrative procedures was issued by the Vietnamese government on August 16, allowing SMEs apply for consulting support subsidies.
The following documents are mandatory for SMEs to apply for the subsidies:
SME declaration
Certificate of business registration
Service agreement between the company and the legal consultant (the agreement must include the service charges and consultation details)
Training Course Incentives for Women-owned SMEs (Circular 5/2019)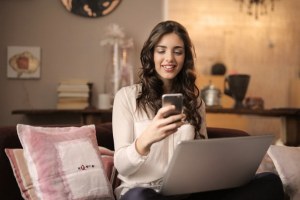 According to Circular 5, the government will subsidise women-owned SME human resources. To be deemed a women-owned SME, the company must have at least one woman owning a total charter capital of no fewer than 51%.
The subsidy for a women-owned company is up to 100% and it will cover the expenses for female entrepreneurs in their business administration and entrepreneurship training and course. The government will open accounts for these SMEs in Vietnam so that they can join training courses online.
Extremely disadvantaged locations: 100% subsidy for expenses of employee training courses
Entrepreneurship and business administration training: A minimum of 50% subsidy of training expenses
Ready to Establish Your SME in Vietnam? Cekindo can Assist
Cekindo provides a full range of services to make your SME establishment in Vietnam a breeze. Our SME incorporation services include everything from drafting the Articles of Incorporation to obtaining all necessary licenses.
We will walk you through the entire incorporation process to make sure that you understand the obligations of a registered entity and comply with all the regulations in Vietnam.
If you are ready to move ahead with establishing your SME in Vietnam, choose Cekindo now for a hassle-free process. Get in touch by filling in the form below.