More cities in Vietnam are creating chances that are as alluring to international investors as the two primary cities , thanks to Vietnam's good incentives, affordable labor costs, stable political environment, strong economic outlook, and free trade agreements. We have produced a list of the top five cities in Vietnam where you should consider doing your business based on national consensus and research findings.
---
Da Nang
Da Nang is one of the five largest cities to do business in Vietnam. It is a gateway to the Central Region, which is rapidly industrializing. With a focus on sustainable urban development, the city of 1.188.000 people has seen significant changes regarding its economic performance in recent years. The 2021 GRDP for Da Nang is 3.753 USD at current values. A shipping port and an international airport with good connections are also located in Da Nang.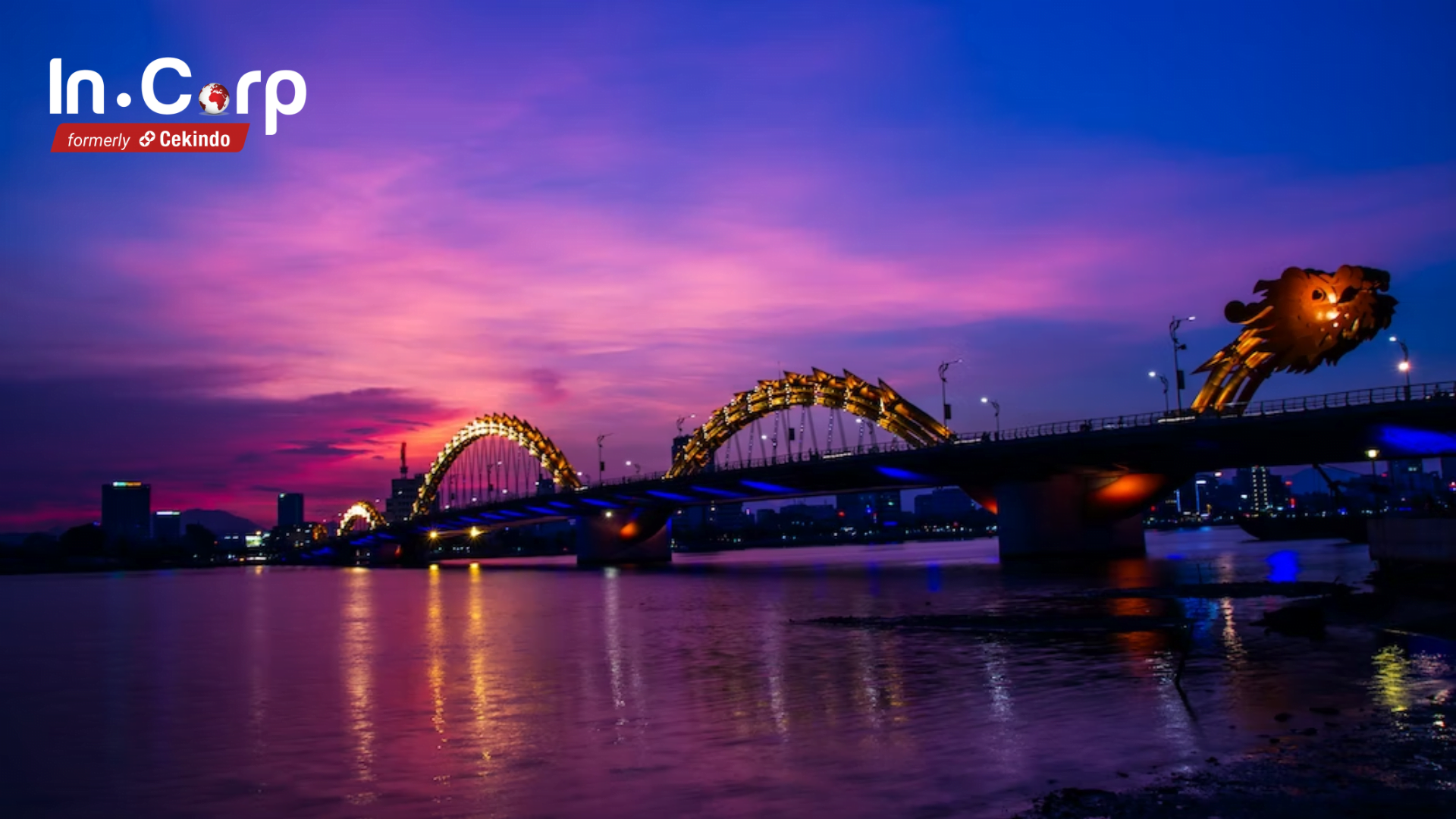 Da Nang's Competitive Industries
Retail
Da Nang is a well-liked shopping destination, and the local retail industry in the city is expanding. There are numerous domestic and international retailers in the town, including WinMart and Lotte Mart. Additionally, there are now more specialist markets, such as furniture and preserved foods, thanks to the rise in foreigners living in or working in the city.
Hi-tech manufacturing
With the government's push to make Da Nang a smart city, several firms, such as EU-based ABB, have signed agreements with local authorities to achieve this goal. As a result, there is a demand for high-tech gadgets, like chips and physical devices connected to ICT, to monitor data and satisfy requirements for smart cities.
IT
Da Nang is drawing both domestic and international IT investors. The city is one of the top locations in Vietnam for the growth of the IT and software industries. About 43 percent of the 700 IT enterprises in the town are dedicated to software development and outsourcing.
Advantages of doing business in Da Nang
Well-trained labor force: Da Nang's workforce accounts for more than 51 percent of the population. The city's improving educational options have mostly benefited its youthful and energetic workforce to the region's vibrant economy.
Infrastructure: The city is known for its broad roads, major highways, seaports, and airport, which connect Da Nang to the rest of Vietnam and other Asian countries. The development of economic activities and investments is facilitated by the synchronized transport network's seamless connectivity.
Disadvantages of doing business in Da Nang
Small population size: Compared to Hanoi and Ho Chi Minh City, Da Nang's population is smaller, respectively. In reality, businesses face the possibility of struggling to attract new customers.
Other industries besides science and technology may find it difficult to hire qualified workers: Because the market is expanding swiftly, and there is a need for more training facilities to fulfill the demand in Da Nang.
RELATED: Danang's Industrial Park: Your Alternative Investment Destination
Bac Ninh
Bac Ninh is one of the most crowded cities to do business in Vietnam, with a population of 1.3 million. From a small agricultural settlement, Bac Ninh has developed into a significant industrial hub with the second-highest per capita income and one of Vietnam's fastest economic growth rates. Bac Ninh's economy is still growing well and faster than expected. The province's gross regional domestic product (GRDP) in 2021 is estimated at approximately 6.738 USD.
Competitive industries in Bac Ninh
Electronics
Bac Ninh has the necessary advantages and enabling elements for manufacturing smartphones and wearables, including industrial zone facilities and land, a skilled workforce, and favorable business operating procedures and policies.
Industrial Automation
Currently, the proportion of high-tech industrial products in Bac Ninh province is estimated at 86%. The electronics sector dominates the value of industrial production at more than 80%. Based on available resources, the area takes advantage of the new shift in investment destination, from industrial development centers, applied research and transfer centers, and building information technology parks.
Advantages of doing business in Bac Ninh
Geographical position: the traffic system allows convenient movement to seaports, new international airports, and the Mong Cai international border gate.
Potential to develop industrial real estate: With 87% of the total industrial property occupied in various provinces in the northern core region and 20.567 ha available for lease, up 2.35% yearly, the occupancy rate is consistent (VNA, 2021).
Binh Duong
Vietnam's Binh Duong province, home to 2.456 million residents, is increasingly becoming a favorite for foreign investors to do business. The province, with its 30 industrial zones, is second only to Ho Chi Minh City regarding FDI attraction. In 2021, the province's gross domestic product (GRDP) reached more than VND 408,800 billion, up 2.62% over the same period. Per capita, GRDP in 2021 in Binh Duong reached 6.137 USD.
Competitive industries in Binh Duong
Technology
The growth of the hi-tech sector is a turning point in the development of Binh Duong's industry. Currently, the province and businesses are working to increase the number of high-tech industrial parks in the area.
Agriculture
Binh Duong province is moving toward high-tech agriculture, and it has special regulations to encourage and foster the vigorous application of current scientific and technological advancements to raise productivity.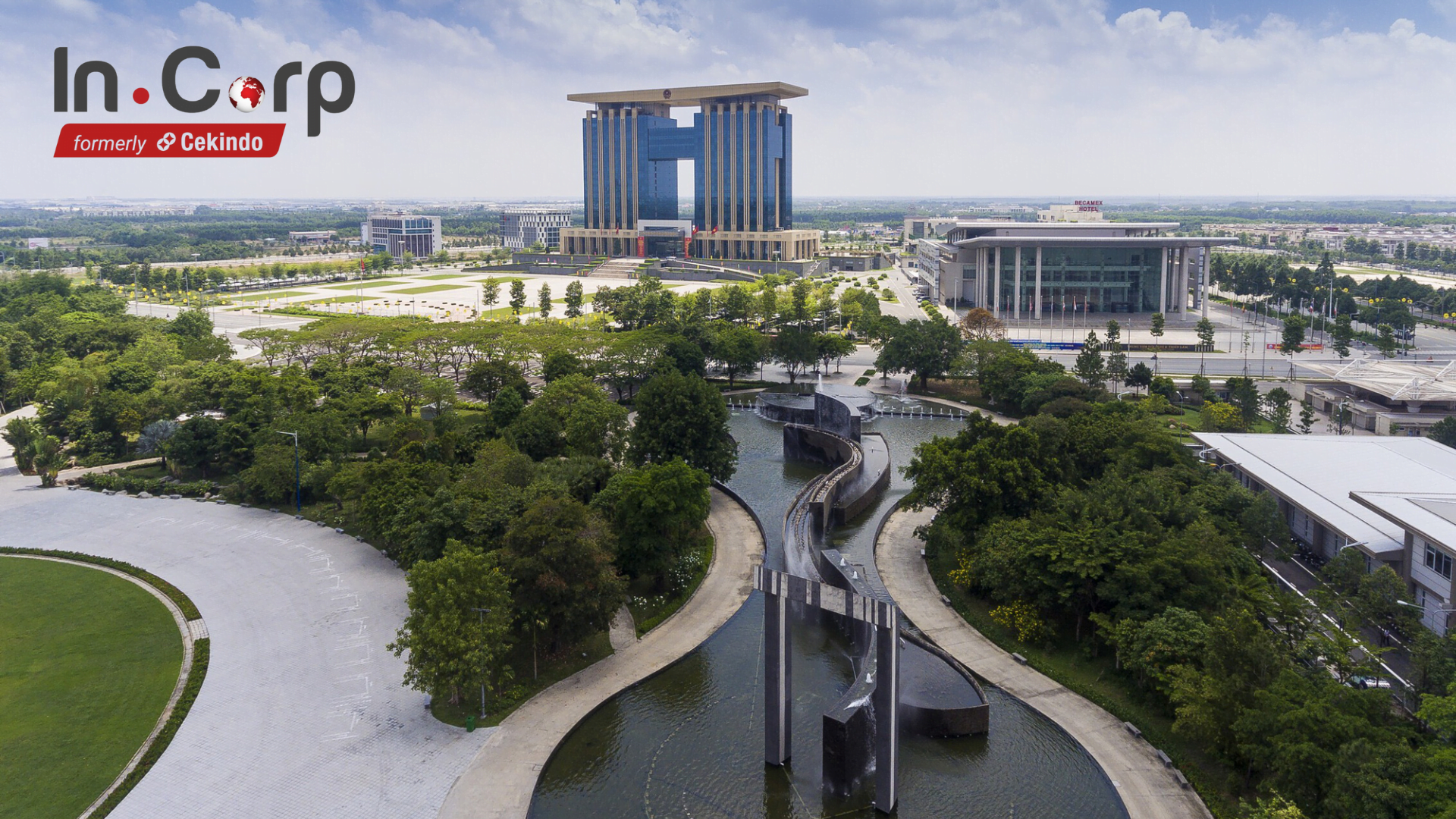 Advantages of doing business in Binh Duong
Strategically great location: Binh Duong is situated in the country's most thriving business region – the southern central economic zone – growing at a rate of 1.5 times faster than the national average.
Sustainable development: Binh Duong also has developed a smart city project to become one of the top provinces in Vietnam with worldwide competitiveness in attracting, training, and developing scientific and technical talent.
Traffic system: is well developed, with many arterial roadways such as National Highway 13, Ho Chi Minh Road, Ring Road 3, Ring Road 4, and Trans-Asia Road. From Binh Duong, it is simple to link with Tan Son Nhat International Airport and significant regional seaports.
Disadvantages of doing business in Binh Duong
Lack of human resources in specific areas: Due to the influx of workers into critical industrial parks, some Binh Duong provinces had a severe labor shortage, leaving other sites with a sparse workforce.
RELATED: Hanoi & Ho Chi Minh City will be Vietnam's Two Sustainable Cities
Hai Phong
Hai Phong, a port city to do business in northern Vietnam, has a population of 1.382.000. Thanks to its coordinated and contemporary growth of socioeconomic fields, transportation, urban infrastructure, and fair business and investment climate, it has grown increasingly appealing in the eyes of both domestic and foreign investors.
Industries
Automotive
The automobile manufacturing industry in Hai Phong still maintains an average growth rate for traditional products, such as trucks under 10 tonnes. Hai Phong also recorded strong growth in 2019 and 2020 thanks to the building of the Vinfast automobile production complex.
Advantages of doing business in Hai Phong
Strategically Great Location: Hai Phong is a vital trade gateway for the critical economic region of the North. One factor that makes Hai Phong the most significant industrial, service, economic, scientific, and commercial center in the nation is its advantageous geographic location, being on the coast and close to the capital and most important city in the North, Hanoi.
Development policies and Investment Incentives: the port city receives support from state policy. The governments of Vietnam and Hai Phong city have issued preferential policies to promote real estate development. In addition, measures are aided in luring substantial domestic and foreign investment.
Disadvantages of doing business in Bac Ninh
Expensive building materials: Steel prices have been steadily rising due to the rise in the cost of raw materials and fuels used in steel manufacturing. In particular, steel prices have climbed seven times since the beginning of 2021, amounting to an increase of 2.4 million VND/ton, from 16.5 to 17 million VND/ton to more than 19 million VND/ton (VNA, 2021).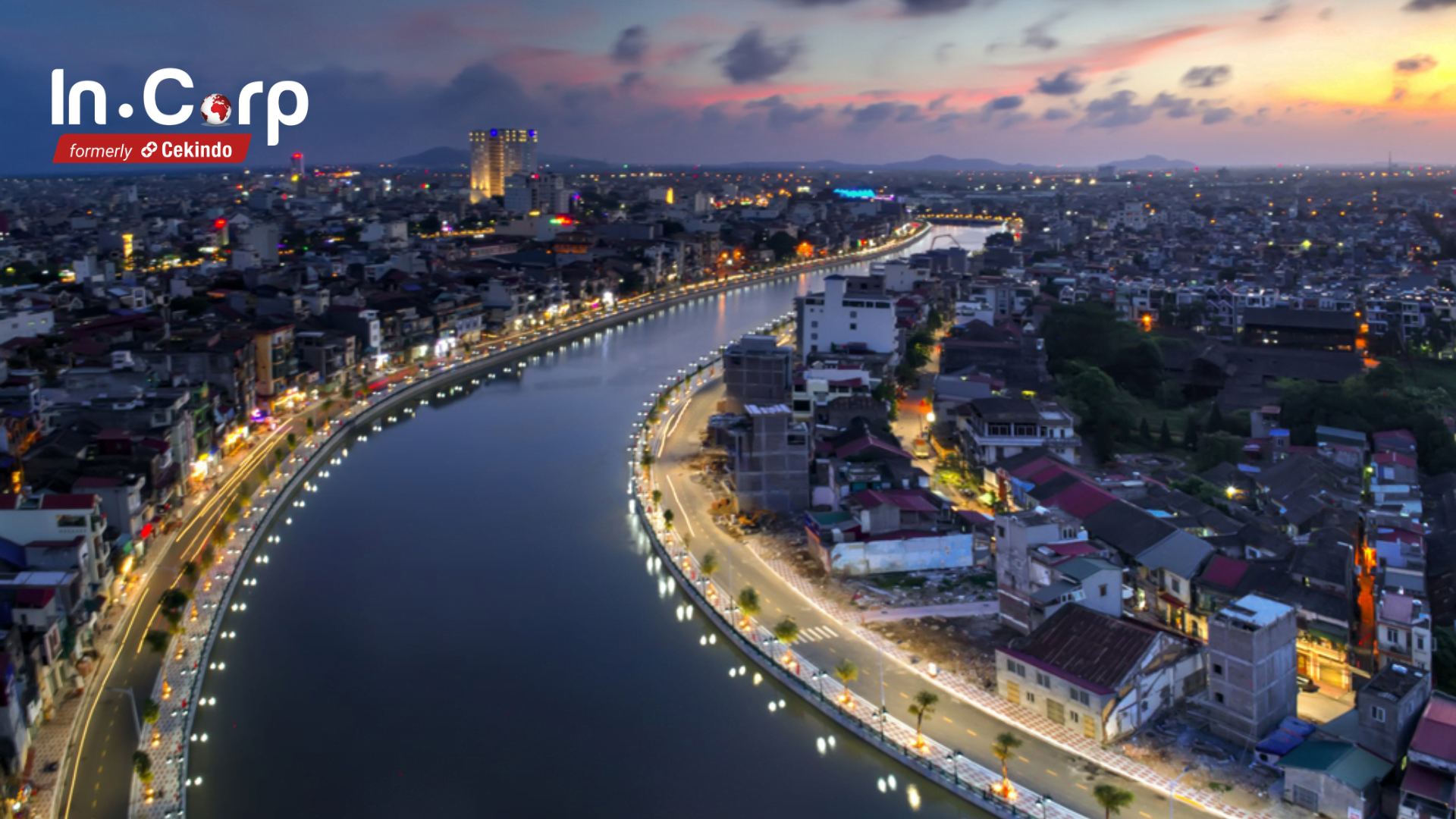 Phu Quoc
Phu Quoc is Vietnam's largest and most populated island to do business in, with a population of approximately 179.480 people. With the tourism industry serving as the core of the island's economy, Phu Quoc has experienced exponential growth in recent years and has become one of the fastest-growing localities in Vietnam.
Competitive industries in Phu Quoc
Tourism
Phu Quoc's economy is dominated by tourism, thanks to the island's breathtaking beaches, untamed jungles, pleasant year-round climate, and rapidly expanding infrastructure for luxury travel.
The tourism business in Phu Quoc had its best year in 2019. 5.1 million tourists arrived in Phu Quoc, up 26.9% from the previous year. Tourism brought in VND 5.700 billion (USD 247.6 million). About 70% of islanders are employed in this field (Phu Quoc Island City, 2022).
Advantages of doing business in Phu Quoc
Mild climate: The temperate climate of Phu Quoc, which is pleasant all year round, ranges in temperature from 25 to 27 degrees Celsius on average. As a matter of fact, this has a hugely positive impact on Phu Quoc's tourism sector.
The "Silk Road": Phu Quoc's "silk road" would link the island's essential areas and territories with the new South Phu Quoc tourism attraction. There is a newly constructed provincial road 975 with four traffic lanes connecting places like Duong Dong town, the international airport, An Thoi town, and Phu Quoc, well-known tourist destinations within minutes.
Great potential for resort real estate development to its welcoming surroundings and well-connected airport. Phu Quoc has drawn numerous local and international visitors. The increase will influence the expansion of resort real estate in tourists.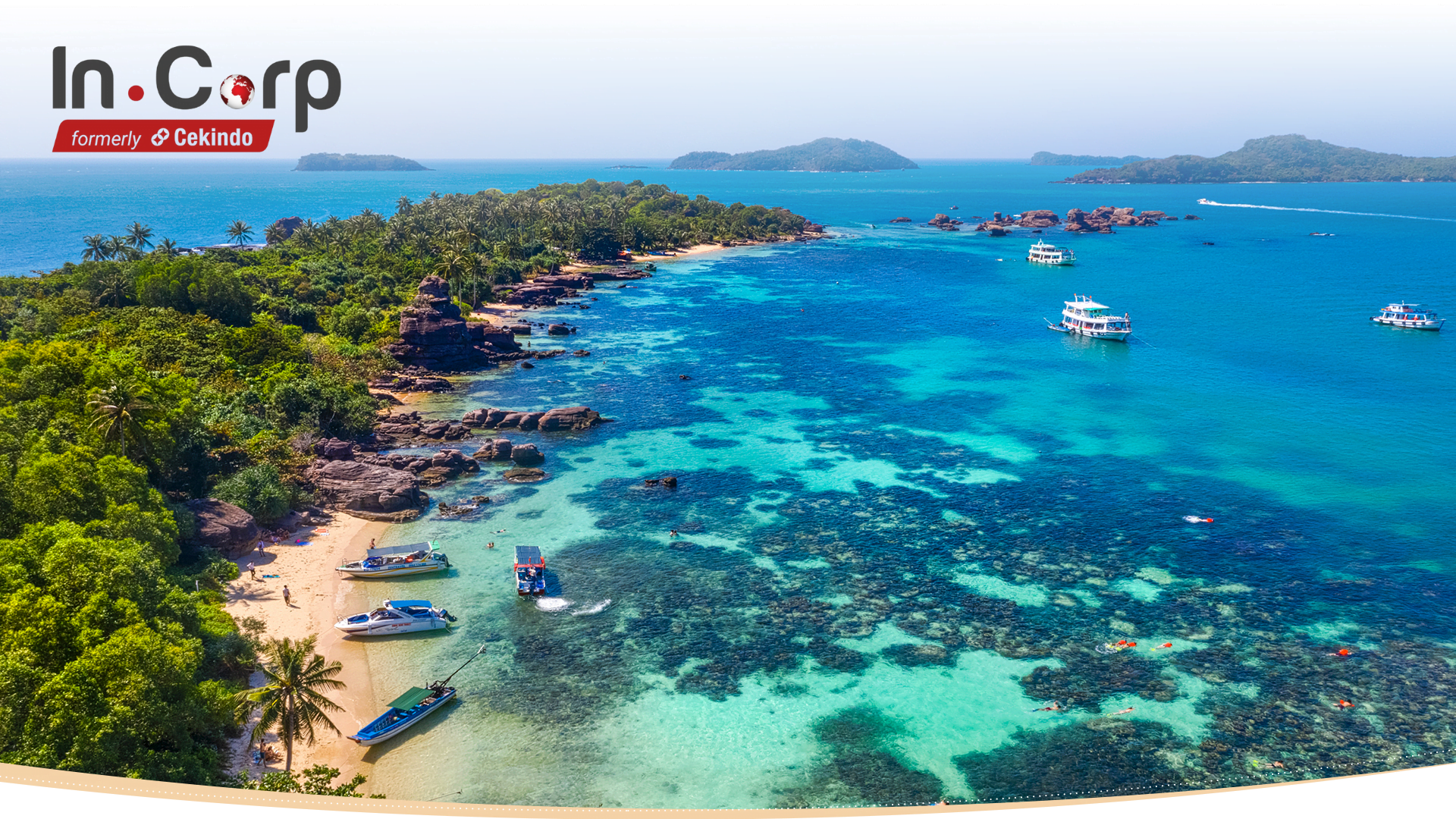 Disadvantages of doing business in Phu Quoc
Phu Quoc is in the early stage of development: With billion-dollar results and notably the intense competition of renowned domestic and international giants, Phu Quoc is heating up. However, Phu Quoc still faces several obstacles and limits several barriers that must be removed must remove if it is to succeed in establishing a reputation as a top-notch resort and tourism destination on a regional and international scale.
Emerging environmental prolems: Environmental problems: Environmental issues are a pressing concern at an alarming level. Due to anthropogenic effects from socioeconomic development activities and the impact of natural disasters like climate change, the risk of environmental pollution in Phu Quoc is getting worse.
About Us
InCorp Vietnam (formerly Cekindo) is a leading provider of global market entry services. We are part of InCorp group, a regional leader in corporate solutions, that encompasses 8 countries in Asia-Pacific, headquartered in Singapore. With over 1,100 legal experts serving over 15,000 Corporate Clients across the region, our expertise speaks for itself. We provide transparent legal consulting, setup, and advice based on local requirements to make your business perfectly fit into the market with healthy growth.
Don't take our word for it. Read some reviews from some of our clients.