The mushrooming of serviced offices in Vietnam, particularly in Ho Chi Minh City (Saigon), is not at all surprising as this type of workspace solution is now considered one of the most modern, futuristic and practical workspaces. However, choosing the right serviced office in Ho Chi Minh City can make a huge difference for your business. It is especially daunting when there are so many locations and different concepts for you to choose from.
Find Out More About Cekindo's Serviced Offices in Ho Chi Minh City. 
For business owners, particularly first-timers opting for a serviced office in Ho Chi Minh City, there are some absolutely crucial factors that you need to ponder to avoid disappointment.
Not only can the right serviced office enhance your brand image in ways you can never imagine, but it can also increase employee's productivity and engagement, cultivate positive work culture, attract more clients and save you a ton of money.
Here is a checklist of some vital factors Cekindo has prepared in order for you to find your perfect serviced office in Ho Chi Minh City.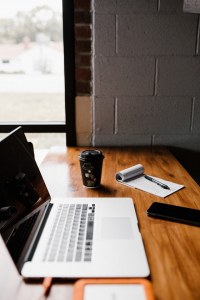 Important Factors to Consider before Choosing A Serviced Office in Ho Chi Minh City
Business Location
If you are looking for a serviced office to rent, the location should be what comes to your mind first. Is the office situated in the centre of a business district? Is it possible for my clients and employees to come to the office conveniently?
Ideally, your employees and clients must be able to find your office easily without much hassle. Available parking options, easy accessibility to public transportation and good neighborhood are also key when you decide the location of your serviced office.
Flexibility and Aesthetics
The flexibility and aesthetics of a serviced office are highly important for a productive workspace. The design and functionality of the serviced office should suit your business needs.
Therefore, when choosing a serviced office, assess the space and consider these: how big the meeting room or conference room needs to be? Can your serviced office allow scale-up or downsizing? Are there ergonomic chairs for your employees to work comfortably?
Technology Infrastructure
This is one of the most important features for many businesses in this fast-paced digital world. The technology requirements vary from business to business, so other than just the high-speed Internet, you must consider what works seamless for your business operations. IT functions you may want to look into in a serviced office are voice conferencing meeting rooms, visitor management system, online reservation or booking, etc. Do not forget that the reliability and quality of the IT services matter a great deal too.
Size and Amenities
Be sure to check the size and amenities of the serviced office you choose, including the meeting rooms and conference rooms. As a rule of thumb, your team size will define the size of your workspace. Other than that, you need to know if employees of certain job functions need bigger desks and if you need extra storage space for you business.
In addition, make sure that telephone connections, postal services, mail and call forwarding services are available. An ideal serviced office with access to all these amenities can help you run your business smoothly.
Reliable Administration Support
Last but definitely not least, a professional serviced office will provide you with strong administration support and business consultancy regarding your workspace. Therefore, it is best for you to choose a serviced office that treat your business as their priority and provide necessary support.
Check out The Benefits Offered by A Serviced Office in Ho Cho Minh City
How Cekindo's Serviced Office in Ho Chi Minh City can Help
Cekindo provides a modern serviced office solution in a central location in Ho Chi Minh City. Our serviced office offers flexible options that suit your business needs – whether you are looking for a long-term or short-term workspace. Dedicated conference rooms, meeting rooms and common rooms are fully furnished and equipped, making the space professional and comfortable for you.
Kickstart your business now by checking out Cekindo serviced office in Ho Chi Minh City. Fill in the form below to know more.