Ho Chi Minh City plans to restart economic activities from September 30 after a two-month-long extensive lockdown, transitioning from 'Zero COVID-19′ policy to 'living with the virus' policy. By the end of this year, this city of nine million people is expected to reopen entirely and the people to be fully vaccinated. This relaxation in the lockdown restrictions and travel ease are highly favorable for foreign investors to enter the country and make the best of its untapped market potential.
Investing in Vietnam? Check out Cekindo's Company Incorporation Services
This article will discuss the updates on the ease of lockdown restrictions in Ho Chi Minh City from September 2021.
Current updates on Covid-19 in Ho Chi Minh City
There have been 241,110 coronavirus infections and 9,974 deaths in Ho Chi Minh City, accounting for half of the country's cases and 80% of the deaths. Only 3% of Vietnam's 98 million people have received both doses of their vaccination.
The great majority of these cases have occurred in recent months, putting an end to expectations that Vietnam might repeat its success from 2020 when rigorous contact tracing and quarantining led to one of the finest COVID-19 containment records in the world.
To stem the rising number of deaths, Ho Chi Minh City sent the military last month to help enforce restrictions and assist in delivering food.
However, now that the authorities have realized that coronavirus is here to stay, the Vietnamese government has released plans to ease business restrictions in Ho Chi Minh City post-September 30 in its bid to shift to a 'living with the virus' policy.
Ease of Restrictions in Ho Chi Minh City: 2021 Updates
According to the official draft, Ho Chi Minh City, Vietnam's largest city and corporate hub bordered by industrialized provinces, intends to boost economic recovery and progress toward the new "living with COVID" status. Moreover, the reopening would be gradual, and impacted businesses would be provided low-interest loans and tax breaks.
Restriction on Eateries
After the ease of lockdown restrictions, a few restaurants on the streets of Ho Chi Minh City reopened on September 9, 2021, when local officials permitted eateries to recommence daily delivery services from 6 a.m. to 6 p.m.
According to the regulations, only takeout and online delivery options are available to the restaurants. Their employees must have received at least one dose of the coronavirus vaccine and must test negative for the virus every two days. Local officials will ensure that these restaurants comply with the Covid-19 prevention protocols.
Furthermore, supermarkets, grocery stores, and pharmacies are permitted to operate from 6 a.m. to 9 p.m. every day in Ho Chi Minh City.
RELATED: Government Relief To Assist With Covid-19 Pandemic and Lockdown
Domestic Flights
As the country prepares to resume domestic services despite the ongoing coronavirus epidemic, the Civil Aviation Authority of Vietnam (CAAV) has recommended categorizing 22 airports into three groups (A, B, and C) based on the intensity of social distancing in each region.
All passengers must show negative Covid-19 test results within the last 72 hours and meet one of the following conditions: holding quarantine completion certificates and being transported by quarantine units to the airports in specialized vehicles, having both vaccine shots, or holding certificates of recovery from COVID-19 no longer than 12 months from departure time.

Conclusion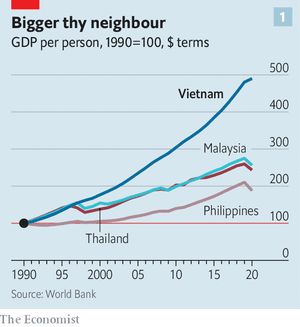 Integration with global manufacturing has kept Vietnam's economy stable during the pandemic. Moreover, the country's GDP increased by 2.9% in 2020, despite the fact that most nations were in recession. As per World Bank's latest projections, 2021's growth might be even quicker – by 4.8%.
Sources:
How Can Cekindo Help?
With the ease of lockdown restrictions, doing business or making investments in Ho Chi Minh City has gotten relatively easier in the midst of the pandemic. Having market entry professionals, like Cekindo, by your side, can save you a great deal of time as well as provide you a hassle-free experience. Cekindo provides a wide spectrum of ancillary services related to company registration, like legal consultancy, license and other documents acquisition, tax and accounting, and HR services. Due to the global pandemic our services are now run entirely online and your business needs can be executed from wherever you are in the world.