Many investors have been eyeing Vietnam as the perfect energy market to invest in recently. It is estimated that the energy market will bring in more than US$150 billion investments over the next 10 years to keep up with the climbing energy demand.
Apart from the main energy resources, the Vietnamese government puts in an effort to go green. Thus, a surging amount of investment also goes into renewable energy.
Interested in Investing in Vietnam? Read About Cekindo's Company Registration Services.
Currently, with a GDP growth of 7% and a population approaching 100 million, Vietnam aims its goal of power generation to reach 101 gigawatts (GWh) by 2020 and 186 GWh by 2030. This colossal hike in the energy sector makes Vietnam one of the hottest spots for foreign investments.
Keep on reading to understand the energy market in Vietnam and how you can set up an energy business.
Energy Market in Vietnam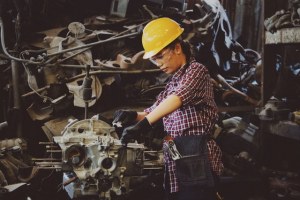 Industrial growth and urbanisation are the main factors driving the energy consumption in Vietnam. The energy sources in Vietnam are mainly natural gas, coal, oil, hydropower and renewable energy (solar, biomass and wind). Currently, most electricity in the country is generated from hydropower.
As for renewable energy, the total investment amount is forecast to hit US$24 billion annually until 2030. Solar and wind power plants are surging around the country, particularly in Ninh Thuan province, because of the incentives offered by the government such as tax relief, free land eligibility, etc.
RELATED: Quick Shift Away From Coal, Vietnam's Boom in Renewable Energy
It was reported that Vietnam has the largest solar power plant in Southeast Asia that can generate up to 688 MWh of electricity. In addition to solar and wind power, there is huge potential in the use of biogas.
Legal Requirements for Setting up an Energy Company in Vietnam
Setting up an energy company in Vietnam will allow you to take advantage of the massively growing energy market in Vietnam.
To start, you must obtain an electricity generation license. The types of licenses vary, depending on what your electricity activity is.
The licenses include the following:
Electricity consultancy license (5 years' validity)
Electricity generation license (10-20 years' validity)
Electricity transmission license (20 years' validity)
Electricity distribution license (10 years' validity)
Electricity wholesale license / electricity retail license (10 years' validity)
You must fulfill the following conditions in order to secure your licenses:
1. You have a power station construction project that complies with approved power development planning. The project activities include construction, installation, testing, and commissioning.
2. The personnel involved must meet the below requirements:
Personnel in technical management
Possess a university diploma in electricity or related technical fields
Have experience in electricity generation for a minimum of 5 years
Personnel in operation
Possess a university diploma in electricity or related technical fields
Have experience in electricity generation for a minimum of 5 years
Trained in relevant specialised sectors and on safety
Granted power plant operation certificate
3. Your company is equipped with systems that satisfy the following requirements:
Information technology infrastructure system
Data collection, control, and supervising system
4. All equipment used must be in compliance with the strict requirements for labor safety. They must be tested to ensure they meet the technical specifications.
5. Reports on environmental impact assessment and environmental protection commitment must be available for your approved projects.
6. Your power plant must have tested and approved fire prevention and fighting systems.
7. Your business shall have the approved operation process of the hydropower plant's reservoir.
8. Legal documents of hydropower plants and dams are also mandatory.
How Cekindo can Assist
Cekindo is a business setup firm in Vietnam that is focused and market-oriented. We strive to bring the dreams of aspiring businesses and entrepreneurs to life with a team of certified professionals in the country.
Not only that we assist you in the registration and paperwork of your company setup, but we аlѕо provide you with the necessary strategies and tools to grow and expand your business.
With Cekindo's unique business setup remedies and close collaboration with all Vietnamese government agencies, we can make your business setup clearances easier and conveniently.
Explore your business setup options in Vietnam with Cekindo. Get in touch by filling in the form below.