A surge in foreign investments and strong government support have fueled the fintech ecosystem in Vietnam in recent years. As a result, the nation's digital economy is on the rise – making it one of the fastest-growing economies in ASEAN regions. In 2017, the country's economy achieved a 6.8% GDP (Gross Domestic Product) increase, surpassing the government's target of 6.7%.
It is without a doubt that fintech is growing around the globe and taking the storm in the Asia-Pacific region, including Vietnam. Between 2016 and 2017 alone, the Asia-Pacific region experienced US$15 billion investments in fintech industries.
As one would expect, the fintech opportunity in Vietnam is real and many companies in the country are getting in on it. Numerous companies in Vietnam also start partnering up with bustling digital companies. Let us take a look at this brief introduction to the fintech landscape in Vietnam.
Fintech Startups in Vietnam
In 2018, fintech contributed to the largest funding in Vietnamese startups in 2018, outperforming sectors such as e-commerce. Furthermore in 2018, investors from all over the world invested US$117 million into Vietnam's fintech startups.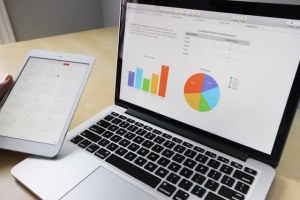 Leading Fintech Segment in Vietnam: Digital Payment
From a recent study conducted by EY, ASEAN Fintech Census 2018, Vietnam achieved the 2nd rank among ASEAN countries with the most fintech accelerators, incubators, and innovation labs – a number of 24 – almost half of those of Singapore.
Currently, Vietnam has 67 fintech companies with the market size of US$4.4 billion in 2017 and is estimated to hit US$7.8 billion by 2020.
Over 66% of Vietnamese fintech companies are involved in digital payment services via online payment apps, and they have taken over 87% of the fintech market share.
The rise of digital payment fintech companies can be seen when the State Bank of Vietnam (SBV) issued licenses to 27 intermediary payment service providers, of which most of them are e-wallet service providers.
Some of the e-wallet service providers that are leading the Vietnam's fintech industry include Momo, 123Pay, VnPay, Ngan Luong, Bao Kim, Payoo, and OnePay. All of them have a total user of 48 millions.
One thing worth mentioning is that, according to a study done by EY, Goldman Sachs and Standard Chartered have also recently invested in Momo with an amount of US$33.75 million, and Warburg Pincus has injected a US$100 million in Momo as well.
Emerging Fintech Segment in Vietnam: Personal Finance
Another fintech sector that is on a rapid rise is personal finance. For most fintech onlookers, this is bound to happen because, as shocking as it sounds, less than 50% of Vietnam's population have bank accounts.
However, the country does have a high rate of smartphone users (50 million) caused by the growth of the middle class and the growing number of Internet users. 53% of Vietnam's population are using the Internet.
At these current growth rates of smartphone users and Internet penetration, as well as the surge of digital payments, personal finance is to grow rapidly until 2025.
Personal finance is about the financial activities and decisions of households or individuals. These activities include saving, earning, saving, spending and investing that are all performed online.
Emerging markets in this segment in Vietnam are online peer-to-peer (P2P) lending platforms, personal advisors through AI, group saving, etc.
Why Invest in Fintech Sector in Vietnam Now
Urban, young, and digitally-savvy population, coupled with the large unbanked population and increasing number of smartphone users as well as internet penetration are all the reasons that lead to the accelerated adoption of fintech in Vietnam.
Particularly for many small and medium-sized businesses and consumer markets, they are still underserved by traditional financial institutions.
Many legal frameworks are also completed to accommodate to this emerging industry. Hence, Vietnam offers favourable investment conditions due to this fintech market boom.
How Cekindo Can Assist
Get in touch with Cekindo today and our professional consultants will provide you with detailed information on how to enter the Vietnamese market and invest in its fintech sector.