Vietnamese cities such as Hanoi and Ho Chi Minh City are recently considered top destinations for foreign direct investment. According to World Bank, Vietnam hit a record of US$14.1 billion in foreign direct investment (FDI) in 2017. Hanoi, Vietnam's capital city, has also attracted more than US$5.3 billion in FDI (approximately 38.4% of the country's total FDI) in just the first 6 months of 2019, making the city the top FDI destination in Vietnam so far.
Furthermore, according to the information by the Vietnamese Foreign Investment Agency (FIA), as of August 2018, the government in Vietnam issued certificates of investment to 1,918 new projects, with a record of US$13.48 billion of new capital, In addition to that, 4,551 of merger and acquisition agreements with a total investment of US$5.28 billion were signed in the same period, an increase of 50.9% compared to the previous year.
Read More About Cekindo's Company Incorporation Services
Therefore, it is not surprising to see that the economic growth of Hanoi has doubled since 2018 as compared to a decade ago, contributing to a three-fold increase of GDP per capita at US$2,785. While Hanoi only accounts for 1% of Vietnam's total area and 8.38% of the population, this new record of GDP is approximately 16.46% of Vietnam's total GDP.
How Hanoi Turns Into the Hottest FDI Destination in Vietnam
The Public Administrative Reforms (PAR) in Vietnam is one of the significant reasons that the investment environment in Hanoi is swiftly improving. The PAR is paying off, driving the record of FDI inflows.
Information technology is encouraged and used by municipal authorities in taking care of many administrative procedures, tax handling, investment registration, land use, insurance, etc. In 2018, online business registrations were performed 100% without any administrative delay, with the original 10-day procedure reduced to 3 days. Apart from that, 98% of all tax declarations were done online.
In addition to the improved process through information technology, Hanoi's "one-stop-shop" implementation aims to boost an investment environment with higher transparency. Decree 74/2017/ND-CP was enacted in 2017 to implement this "one-stop-shop" investment mechanism in Hanoi's Hoa Lac Hi-Tech Park project.
Beyond the "one-stop-shop" mechanism, foreign investors also believe that Hanoi is an investment haven, thanks to its industrial parks, export processing zones, and infrastructure network. For example, Haiphong is only 75 miles away from Hanoi, serving as one of the major northern ports in Vietnam handling 50% of total cargo transportation.
RELATED: Market Entry Vietnam: Tips to Enter South East Asia's Fastest Growing Economy
Major Industries of FDI Investments in Hanoi: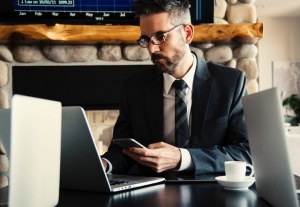 Technology, Research and Development (R&D)
There are at least 3,530 tech companies in Hanoi. In 2018, these companies generated more than US$10.44 billion in revenue. For example, Samsung invested in a research and development (R&D) center in Hanoi at US$300 million.
Manufacturing and Processing
The largest foreign investment in Hanoi has to be the manufacturing and processing industry. This industry accounted for 37.2% of the city's total FDI in 2018.
This was mainly caused by the fact that Hanoi is the major hub for heavy industry and electronics, assisting in boosting the supply chain development in this area.
Tourism and Hospitality
In the first seven months of 2019, Hanoi's tourism and hospitality gained the highest revenue with 16.7 million visitors between 2016 and 2019. There are currently 117 projects with a total investment capital of US$254.3 million in Hanoi with tourism promotions focused mostly on Japan, South Korea, the USA and other European countries.
Retail and Wholesale
Large-scale projects to build commercial centers for the retail and wholesale industry are currently running in Vietnam as well. For instance, South Korea's Lotte Group invested US$300 million in 2019 to build and operate Ciputra Hanoi Mall.
How Cekindo can Assist with Business Setup in Vietnam
For foreign investors planning to setup businesses in Vietnam, finding the right support from an experienced business consultant is critical.
Cekindo is a leading consulting firm that specializes in assisting companies from all over the world with business incorporation and expansion.
Our huge network and expertise across a variety of professional areas allow us to tailor our business setup and consulting services to every aspect of your business.
If you are thinking to set up your business in Vietnam, contact our specialist now by filling in the form below.