As one of the fastest-growing economies in Southeast Asia, the community of international investors with their own property in Vietnam is numerous. Multinational corporations such as Nike, Lego, and Samsung, for example, have relocated their operations from China to Vietnam over the past few years. Additionally, Vietnam also boasts strong governance, political stability, encouraged and transparent business activities, as well as an impressive GDP of 7.5% for 2022.
Investing in Vietnam? See Our Market-entry Services for Foreign Investors
This growth rate attracts many foreign investors doing business in Vietnam. Besides, Vietnam offers a plethora of business opportunities for foreign investors, making it an enticing destination for companies looking to expand their operations in Southeast Asia.
With its robust economic growth, strategic locations, and young, skilled workforce,… Vietnam presents a dynamic market for various industries including:
For more opportunities? Read here: Business Opportunities in Vietnam, a Guide for Investors
With these opportunities, demand for immigration, property, and real estate of foreign investors in Vietnam has skyrocketed over the years and is expected to continue growing rapidly through 2036.
Property for Investors in Vietnam
Vietnam's growth can also be supported by trade figures, indicating a stunning 435% increase in Vietnam's overall exports to the US between 2010 and 2020. According to Cushman & Wakefield, the real estate market has also responded to rising manufacturing demand, with industrial rents in Ho Chi Minh City growing by 9.0% in 2019 and 10.6% in 2020. Due to increasing demand from overseas investors, apartment prices have grown by an astounding 90% between 2017 and 2020.
Seeing these numbers, the biggest question on foreign investors' minds is probably, "Can foreigners buy property in Vietnam?" The rest of the article will answer that in detail, but to be blunt, the answer is yes.
A common misperception is that foreigners and foreign organizations cannot own property in Vietnam. However, that's the exact opposite of the truth. Even without local residency/nationality, you are fully capable of obtaining real estate. However, there are certain things you should know before buying property in Vietnam, such as the property market, ownership restrictions, real estate foreign ownership certificates, and taxes.
A Guide for Foreign Investors to Buy Property in Vietnam
According to the Vietnamese Law on Housing 2014, foreign investors or citizens with adequate finances can buy properties if they meet Vietnam's entry requirements.
There are a few key aspects of the Law on Housing dictating property ownership for international citizens, listed below:
Even if you only have a tourist visa, you can still purchase the property.
There is no limit to the number of real estate units you can buy.
However, within a single ward, you can't own more than 250 residences.
Similarly, within an apartment building, you can only own up to 30% of its units, and up to 10% of a housing development.
Foreigners can own up to 30% of the units in condo buildings but no more than 10% of the properties in a landed property in Vietnam.
You are entitled to a leasehold of 50 years on the land of your property; however, it is renewable.
Foreigners who marry a Vietnamese can get freehold ownership.
Related Reading: How to Buy Property on Vietnam's Primary Market?
Can Foreign Investors Buy Land in Vietnam?
We've just mentioned the leasing of the land your property is built on. Foreigners are not permitted to buy or possess land in the nation, as they are in most other Southeast Asian countries. The land is a communal property of the Vietnamese people, according to the country's constitution, and is controlled by the state.
Related Reading: What are Land Rights and How to Acquire Land in Vietnam?
Instead, the law enables foreign individuals and businesses to use the land on a lease of up to 50 years. In specific cases, however, it might be valid for 70 or even 99 years. With the possibility of unannounced and often unprecedented changes in regulations, it is critical that you remain vigilant. Lease periods, for example, depend greatly on the current political and social conditions, as well as your own eligibility.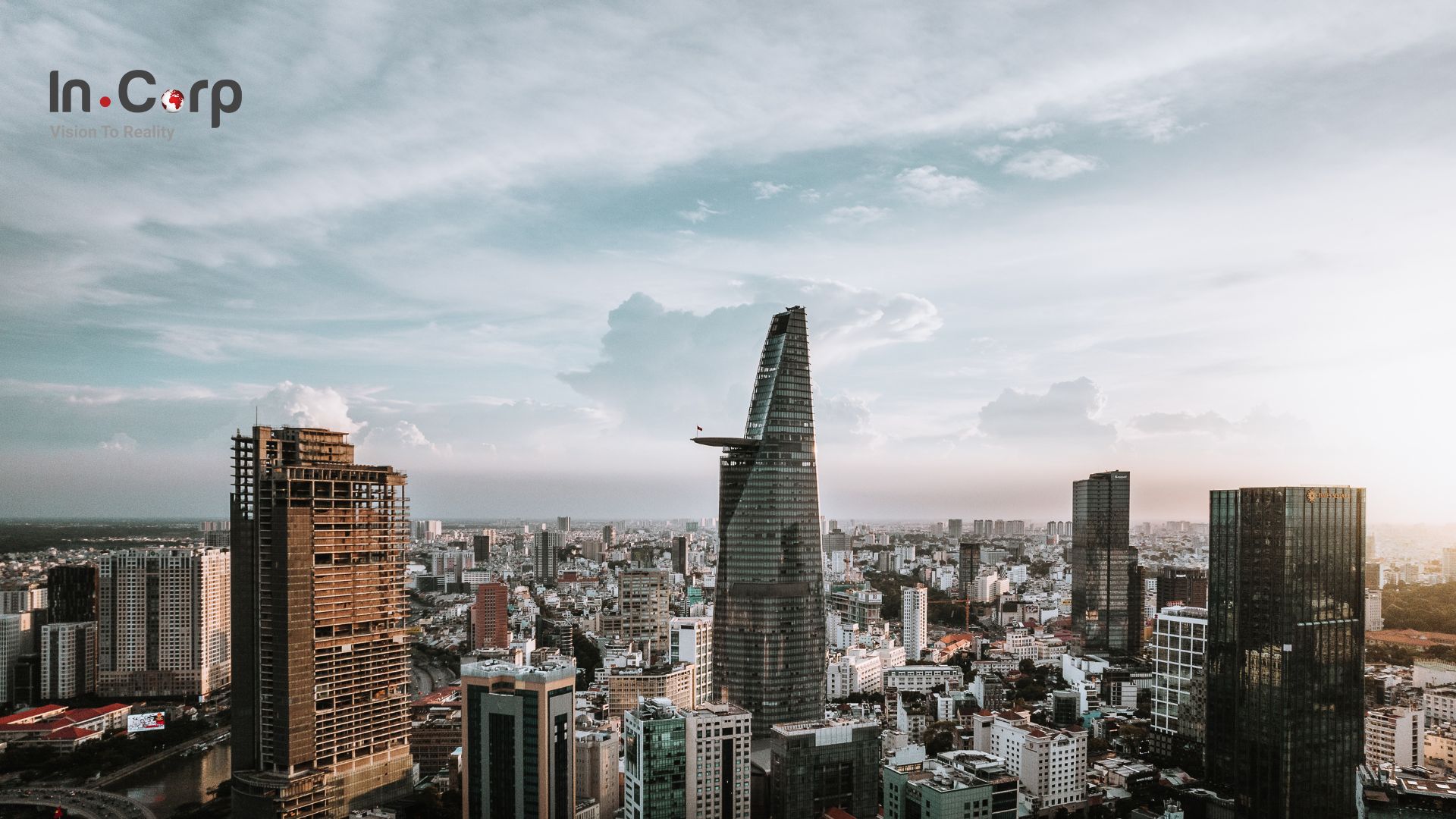 Real Estate Ownership for Expats in Vietnam
While doing business in Vietnam, if you want to stay here long-term, a property ownership certificate is an essential first step in acquiring real estate in Vietnam. This document, known colloquially as the Pink Book, expresses your entire ownership of the real estate, which can include land and/or properties in Vietnam. The Ministry of Construction issues The Pink Book, and you can apply for it through an agent.
Additionally, Vietnamese housing legislation allows foreigners to own up to 30% of a project's apartments. Regions designated for national defense and security are naturally not available for sale as well. To learn more about the regions designated for national defense and security, contact your local construction authorities.
Related: Buy Property in Vietnam as a Foreigner: Why and How
Traditional Mortgages for Foreigners in Vietnam
It's generally well-known that getting a mortgage in Vietnam as a foreigner is not easy. However, if you want to secure a property loan quickly, you should contact a bank like HSBC, OCB, UOB, or Standard Chartered. If a foreigner has a Vietnamese spouse, they can secure a 15-year loan from OCB for up to 80% of the property value. However, in order to obtain a mortgage, they must also offer collateral. It's always good advice to check the interest rates, amortization criteria, and repayment period carefully before making a decision to guarantee the best offer for your investment.
Flexible Alternative to Mortgages: Proptech Solutions
Homebase is a Singaporean prop-tech company that offers rent-to-own real estate financing to Southeast Asian buyers – the region's only alternative to rigid mortgages. This service essentially provides more innovative, compelling, and empathetic solutions for homebuyers who don't want to deal with the beauracratic hassles of buying property in Vietnam.
See the Buy with Installment program from Homebase, specifically designed for foreigners:
Homebase essentially serves as a co-investor, buying the property with clients who contribute at least a 20% down payment. Then, clients either pay a fixed amount to Homebase each month or choose to buy out the entire company's share. They can also opt out of the deal and cash out their savings. Clients have full access to the home and can live in it or rent it out. Contract lengths range from one to ten years.
Suggested Areas to Invest in Property in Vietnam
Ho Chi Minh City: Once referred to as Saigon, HCMC presently stands as Vietnam's most extensive urban center. Besides serving as the nation's economic powerhouse, making a 15.55% GDP contribution in 2022, HCMC stands out as among the swiftest expanding cities within the nation.
Hanoi: Hanoi, Vietnam's cultural and political hub, draws immigration from nearby provinces, driving fast-paced growth like Ho Chi Minh City. With around 5 million inhabitants, Hanoi comprises 12 urban sectors, 1 district town, and 17 rural regions.
Nha Trang: This city is a pivotal coastal destination famous for its unspoiled beaches and high-end resorts, attracting tourists, mainly from Russia and Korea. The economy hinges on tourism and affluent Hanoi and Ho Chi Minh City residents drive housing demand.
Da Nang: In May 2017, Da Nang Airport unveiled a new international terminal. The upscale beachfront hotels and resorts have become prime choices for foreign tourists seeking leisure and holidays. Consequently, the resort property market in Da Nang holds particular allure for investors.
About Us
InCorp Vietnam is a leading provider of global market entry services. We are part of InCorp group, a regional leader in corporate solutions, that encompasses 8 countries in Asia-Pacific, headquartered in Singapore. With over 1,100 legal experts serving over 15,000 Corporate Clients across the region, our expertise speaks for itself. We provide transparent legal consulting, setup, and advice based on local requirements to make your business perfectly fit into the market with healthy growth.
Don't take our word for it. Read some reviews from some of our clients.