Overview
Experts say that Vietnam is on track to become Southeast Asia's investment hotspot. Its central location in Southeast Asia, rapid industrialization and urbanization, stable development rate, continuous innovation, socio-economic objectives, and increased economic integration are all major catalysts. With ambitious goals to attract half of Fortune 500 by 2030, Vietnam might become one of the most lucrative markets in Asia-Pacific for international investors.
Investing in Vietnam? You'd be surprised with how effortless your market entry would be with Cekindo by your side.
With generous policies for investment and a myriad of business opportunities for both small-and-medium enterprises (SMEs) and corporations, Vietnam attracts a multitude of multinationals from German power giant BayWa to the iconic Danish Lego, as well as global conglomerates like America's Microsoft.
According to Harvard's Growth Lab, the next decade will see Vietnam become one of the world's five fastest growing countries, alongside China and India.
Let us take a look at some of the best sectors for investment in Vietnam in 2022 and 2023.
Vietnam's most lucrative sectors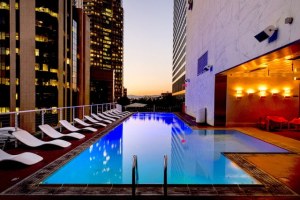 High-end and Luxury Hotels
Before the pandemic, Vietnam's tourism revenue reached USD 10.8 billion. Reports estimate that 2024's revenue would surpass this number, reaching over USD 13 billion in 2026. Though accommodation businesses in tourism and hospitality industry are flourishing in Vietnam, the high-end and luxury hotel sector, particularly 4 or 5-star hotels, are still untapped in the country. Therefore, these upscale tourism accommodations present a huge investment potential.
Preferred ways to get started in this untapped sector is via joint ventures and partnerships in major cities such as Hanoi and Ho Chi Minh City, where the highest number of tourists are recorded.
In Vietnam, the luxury hotels are mainly dominated by well-established international brands such as Accorhotels, InterContinental Group and Hilton Group. Thus, joint ventures and partnerships with local developers are the best options for foreign investors to get into the scene.
Logistics & manufacturing
Despite various continued supply chain concerns, such as China's zero-Covid policy, Vietnam's logistics and manufacturing business remains promising. In particular, Vietnam is expected to benefit from its advantageous geographic location, large population, and the steady growth of low-skilled and mid-skilled talent. These intrinsic factors are further enhanced by the country's many free trade agreements (FTAs) and rapidly changing e-commerce landscape.
RELATED: A Summary of All of Vietnam's 14 Free Trade Agreements
Such qualities make Vietnam an intriguing alternative for international investors. This invariably means that the logistics and manufacturing industries will need to expand to new areas to meet rising demand, such as cold chain logistics (e.g. for vaccine transportation), or even greater coordination between facilities and ports.
In addition, expect manufacturers to invest heavily in the fourth industrial revolution (4IR) as the technology becomes available (cloud-based applications, robotics, IoT, etc.) and its application to traditional manufacturing processes could provide several benefits, such as automation of operations to help ensure supply chain resiliency.
Solar and Wind Energy
Here's a illustration of Vietnam's energy sources and their proportion in the power grid.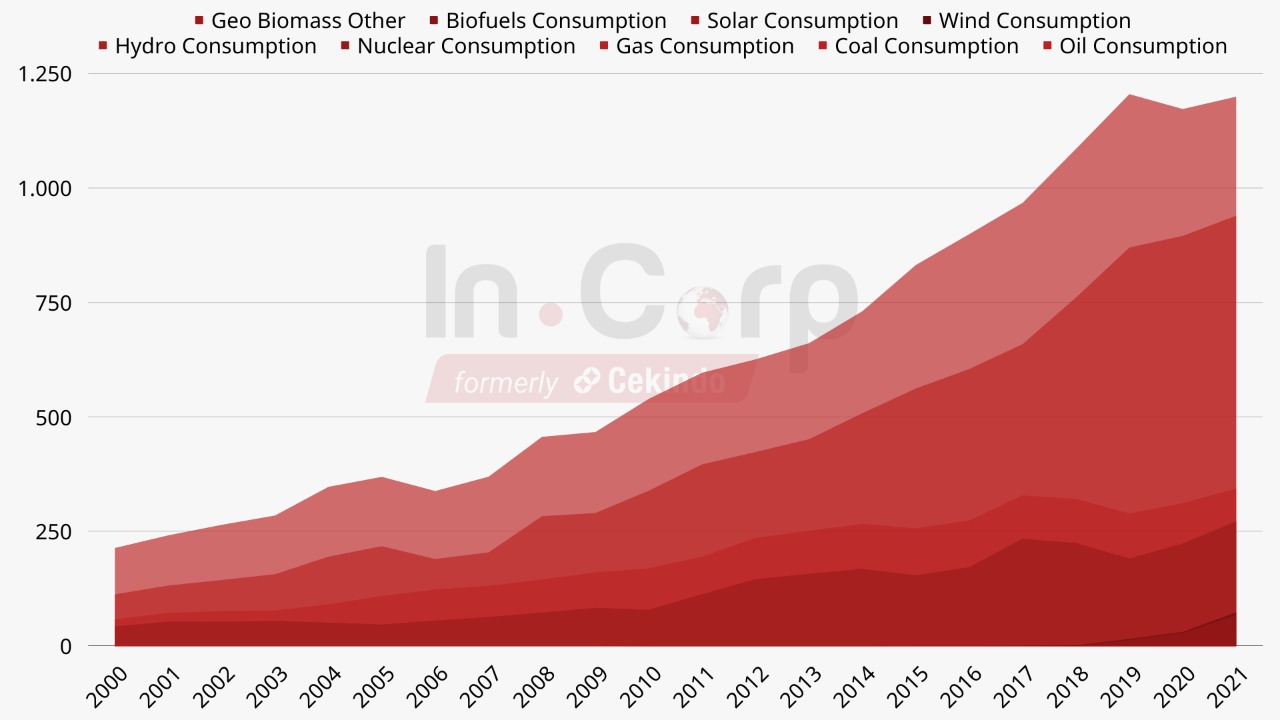 Most of Vietnam's power plants are still based on fossil fuels, namely coal (49.7%) and oil (21.7%).
The country is also pushing its renewable energy initiatives with hydropower (16.5%).
Sources of electricity generation in Vietnam are coal, gas turbines and hydropower. However, these natural sources are not renewable and the government of Vietnam is putting in efforts to increase the use of renewable energy. The government aims to take advantage of the country's solar and wind energy potential and triple its share for electricity production by 2030.
Location wise, the southern region in Vietnam is more suitable for investors to put their money in solar projects, while the mountainous regions of central Vietnam and the coastal areas in the south central region are suitable for wind energy projects. https://ourworldindata.org/energy/country/vietnam
Retail Banking and Fintech
Despite the growth in Vietnam's middle and working class, a large portion of the population (approximately 30% of adults) remain unbanked. Combined with the underdeveloped banking and financial services sector, investors can find numerous opportunities in the constantly evolving landscape.
Among the many banking and financial sectors, retail banking with payment cards and wealth management services are particularly high potential. Fintech is also another sector to look into as Vietnam has a good foundation to transform into a cashless society in the very near future, due to its high mobile penetration.
E-commerce
Looking at recent insights on Vietnam's online shopping community, it's hard to deny the country's spending power and the role of e-commerce in the people's lives. Forecasts by Ninja Van Group suggests that online shoppers in Vietnam will grow to 51 million (over half of the total population) by the end of 2022.
The pandemic has certainly had an impact on shopping trends around the world, and the e-commerce boom has been a direct result of that. However, there are several challenges hindering what could be a very bright future for the sector.
Experts name increasing competition (both between online platforms and against physical locations) and lack of market research (due to slow technology adoption) as challenges for e-commerce companies.
Ready to start investing in Vietnam? You can start with our Vietnam Business Setup Checklist, tailored to the needs of international investors just like you.
This article was originally published in June 2019, and was updated with latest trends and insights in September 2022.
Originally published: 4 June 2019, latest update: 12 September 2022
About us
Cekindo is a leading provider of global market entry services in Southeast Asia. We are part of InCorp group, a regional leader in corporate solutions, that encompasses 8 countries in Asia, headquartered in Singapore. With over 500 legal experts serving over 12,000 Corporate Clients across the region, our expertise speaks for itself. We provide transparent legal consulting, setup and advice based on local requirements to make your business perfectly fit into the market with healthy growth.Don't take our word for it. Read some reviews from some of our clients.