As economies around the world grapple with the consequences of the Covid-19 pandemic, Vietnam presents a positive outlook on the Stock Market front, making investing a lucrative opportunity for foreign investors. However, investing in the Vietnam Stock Market without prior knowledge of the procedural nuances can leave an investor vulnerable to pitfalls. This article cites specifics one might need to know in order to set up a stock market account and start making smart investments.
Read More about Cekindo's Business Process Outsourcing Services
Steps to Open a Stock Market Account in Vietnam for Foreigner Investors
Step 1: Prepare the legal documents required:
Individual investors:
A valid passport (valid for at least one year).
4 notarized copies of the passport.
If the investor is overseas, they need to have a consular legalization copy of their passport which has been authorized by VN immigration.
Institutional investors:
01 application for registration of securities trading code signed by the institutional investor. (Form "Securities trading code application form for Institutional Investors")
01 legalized copy of Incorporation Certificate in the host country and the translated version of Incorporation Certificate (into Vietnamese) notarized in Vietnam.
01 copy of ID/Passport of the authorized person.
Step 2: Open a bank account:
Individual investors:
Opening the account from abroad
If you live outside of Vietnam and would like to open a trading account, get in touch with a Cekindo consultant.
Opening the account in Vietnam
Individual investors must first create a bank account at the BIDV-Nam Ky Khoi Nghia branch in order to settle transactions. HSC is now working with BIDV bank to establish a bank account for overseas investors. Investors may be allowed to bypass the first step as a result of this.
Related: How to Set Up a Business in Vietnam
Institutional investors:
Institutional investors are required to open a custodial bank account. The requirements are listed below:
Certificate of Incorporation
ID/Passport of the authorized person
Other forms as required by the Custodian Bank
Step 3: Open a stock trading account
After completing the required documents, the investor needs to take them to the brokerage firm to complete the account opening process. It is also advised that the investor contact a brokerage company first to ensure that they have someone who can advise and assist them in their language through the entire process.
Setting up a stock account in Vietnam could be easier with a brokerage company helping out at every turn of the way. However, it is necessary for an investor to understand and make note of some specifics listed in the following section to avoid any procedural pitfall.
Specifics to Keep In Mind Before Opening a Stock Market Account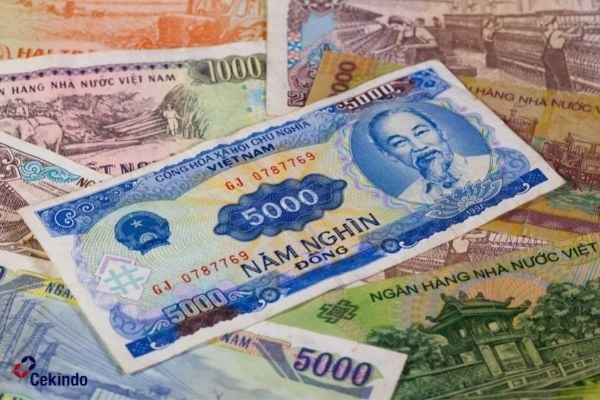 When you open a stock account in Vietnam, you will often be required to sign three contracts with the brokerage securities company. These contracts include a contract for creating a stock account, the margin contract, and the internet banking transfer. Before you sign, you should have a thorough understanding of the contract's contents.
Before signing the contract, the investor should be aware of the following points:
Know all the fees that you have to pay
Trading fee: The trading fee is the major fee that you should be aware of. If you trade frequently, this cost will make up the majority of your total. The trading charge is usually computed as a percentage of the total trading value for the day.
Custodial fee: Safekeeping services are charged by a brokerage or other financial institution. This charge is negligible in the Vietnam stock market, at 0.4 VND/month/share.
Income tax from selling Securities – 0.1% of the Sales Value.
Cash Dividend Tax – 5% of the Cash Dividend Value actually received.
Avoid margin lending contract
Foreign investors are not allowed to employ margin on Vietnam's stock market as per Circular No. 203 by the Ministry of Finance. However, certain groups continue to provide international investors with margin services. To prevent financial and legal dangers, we advise investors not to use these services.
Internet banking and transferring money
According to Vietnam's securities regulations, there should have been many local banks and foreign banks that are allowed to custody stocks for foreigners. But due to the small potential revenue and Vietnam's strict currency management regulations of foreigners, most large brokerage companies (HSC, SSI, and VCSC) only collaborate with BIDV (Bank for Investment and Development of Vietnam) while opening a stock account for foreign investors.
Related: Transferring Money Outside of Vietnam as a Foreigner
BIDV does not allow foreigners to transfer money online due to tight indirect investment management restrictions. In most cases, foreigners must appear in person at a BIDV office to complete their transferring documentation and complete the transferring procedures. However, in some situations, investors may have a representative in Vietnam who can offer to provide the transferring money paperwork to the investor via BIDV, allowing the investor to complete the transferring order from outside of Vietnam. In that situation, the procedures could take up to a week to complete.
Interested in investing in Vietnam? Cekindo can Help.?
Cekindo, with its comprehensive business solutions, can help you set up your company along with an investor Visa with a seamless company registration experience. Our legal consultants are ready to help you out by ensuring you're legally compliant. Additionally, Cekindo provides assistance with obtaining business and import licenses in a hassle-free manner.
*NOTE: Cekindo does not offer assistance with stock market accounts, however we can help with your company registration and investor visa and bank accounts to get you started.