Vietnam has made rapid development and the country's economy is expected to overtake many Southeast Asian countries in the coming years. When it comes to investing in Vietnam, from the early 90s up until now, Vietnam has brought in a strong inflow of foreign investments, with the average GDP surpassing 7% growth each year.
Read More about Cekindo's Foreign Company Registration Services
Apart from the country's beautiful sceneries and amazing beaches, what draws in all the interest of foreign investments are the numerous business opportunities, abundant resources, inexpensive workforce, strategic location to China and favorable business environment.
So is 2021 the best time for you to invest in Vietnam? Yes, we'd say. Let us break down why Vietnam you should consider Vietnam as your next investment destination in 2021.
Reasons for Investing in Vietnam
1. A Young & Growing Population
Vietnam is the 14th largest country by population with 95 million people. By 2030, the population will further grow to 105 million people. When a country's population is growing, it means that the demand of manufactured goods will rise as well.
As the cost of labor has been increasing in China significantly, the huge population in Vietnam provides a cheaper alternative and greater skilled workforce.
2. A Stable & Prospering Economy
The World Bank concluded that Vietnam is one of the fastest-growing economies in the world with an average growth rate of 6.46%. This also put Vietnam at third place of the largest economy in Southeast Asia.
Therefore, more industrial sectors are appearing, meaning greater business opportunities.
3. Strategically Great Location
Vietnam's proximity to major cities and countries in Asia, especially China, makes it a favorable investment hotspot for foreigners.
Thanks to its huge coastline, Vietnam is in a position that is very close to important shipping routes for exports and imports.
4. Supportive Government Policies
In an effort to encourage more investment in the country, the Vietnamese government offers foreign companies incentives to invest in Vietnam.
For instance, multinational companies can enjoy tax exemption including import duty, corporate tax and land use tax if they invest in healthcare or high-tech sectors. A foreign investment amount of US$24.4 billion was recorded with the implementation of Vietnamese government's several policies.
5. Favourable Trade Agreements
Vietnam is involved in several trade agreements with many countries, particularly with its Asian neighbours. The country is an important member of ASEAN and one of ASEAN's objectives is to lower the intra-regional tariffs.
Vietnam's market is further expanded with its improved relationship with Europe and China: Vietnam has recently signed EU-Vietnam Free Trade Agreement with Europe.
6. Progressing Infrastructure
With the growth of the economy, it is almost certain that Vietnam is experiencing a fast-progressing infrastructure. The Vietnamese government has allocated a big sum of money to invest in the country's infrastructure in recent years: highways, hospitals, international airports, new ports, etc.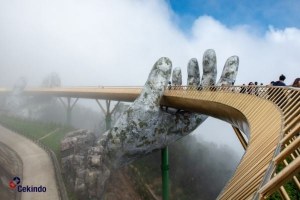 Improved infrastructure means transportation and shipping within Vietnam can be more effortless and efficient. This creates many investment opportunities for foreign companies as the Vietnamese government has been collaborating with multinational companies in developing the new infrastructure in Vietnam.
How Cekindo can Assist
Here at Cekindo, we are a business consultancy firm in Vietnam that provides you with business solutions including investing and starting a company.
Whether you want to get your business off the ground, or to expand it and reach new heights, we have a full range of services tailored just for you. Our focus is to improve efficiency and increase profits of your business or investment in Vietnam.
Cekindo has the depth of experience and expertise, working across all company sizes and industry to make a significant impact on your investment.
Let us give you a helping hand and take your investment in Vietnam to the pinnacle and beyond.
Contact us by filling in the form below.