The first legal entity that comes to most foreign investors' minds when it comes to doing business in Vietnam is that the only way to make a market presence in the country is by establishing a foreign company. However, this is not always the case. In fact, foreigners can also establish a representative office (RO) in Vietnam under the Vietnam's Commercial Law.
While setting up a representative office is often less complex than starting a foreign company in Vietnam, there are many misconceptions about this type of legal entity. This is because since the open economy in Vietnam, many laws have changed in order to encourage foreign investments, and many foreigners still assume the old laws still apply.
For business owners aiming to expand your global presence in Vietnam, Cekindo will clear up the misunderstanding about representative establishment in Vietnam. This article shares some helpful insights that will help you along your business journey.

Permitted Business Activities
In accordance with the Commercial Law of Vietnam, representative offices are allowed to undertake the following business activities in Vietnam:
Being the liaison office to your parent company overseas
Doing market research
Promoting investment opportunities on behalf of your parent company overseas
What is more, a representative office can hire both local and foreign individuals for these activities as well as renting an office in Vietnam. Opening a bank account will be more challenging than usual for a representative office. However, it is still possible when the chief representative at the parent company overseas assists with the arrangement.
Restricted Business Activities
Effective from March 2016, the government of Vietnam is no longer allowing representative offices to participate in or support commercial activities of their parent company in Vietnam. Furthermore, representative offices are not permitted to monitor and promote the performance of signed contracts of their foreign parent company in the country.
If a representative office is deemed non-compliant with the restrictions, in other words it is found to conduct the forbidden commercial activities, the representative office is then considered a permanent establishment. In that case, the representative is subject to Vietnamese taxation and thus, their business activities are taxable.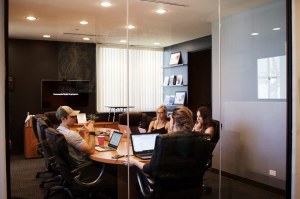 Is A Representative Office Your Best Option?
The answer is yes, if you use it to your benefit. For example, a representative office can be particularly useful when a parent company overseas appoints an independent third-party for product distribution in Vietnam. This third party is in direct liaison with the parent company.
Then, the local third-party distributor is in charge of all commercial activities in Vietnam. A representative office can be set up in Vietnam to monitor the local market and report of any opportunities and actions that need to be taken to the foreign parent company.
A representative office serves as a very good vehicle to enter the market in Vietnam because it is considered a legal and formal presence in the country. As previously mentioned, through this establishment, you will also be able to recruit local and foreign employees to support your non-commercial activities in Vietnam.
The parent company can also get a deeper understanding of the market before jumping right into it. This is a step before setting up a foreign-owned company, a very well-thought out strategy for all foreign investors.
Setting up Your Representative Office in Vietnam with Cekindo
There are numerous business sectors that allow foreign companies to successfully set up representative offices and make a business presence in Vietnam.
Cekindo can provide you with more information regarding your representative establishment in Vietnam. We can also assist you in setting it up.
Consult with our legal experts now by filling in the form below.