Rising climate concerns heighten the need for eco-friendly solutions. In this context, Vietnam has emerged as a promising player in the realm of renewable energy. The country's resources and eco-commitment attract domestic and global investors in renewable energy.
Investing in Renewable Energy in Vietnam? Check out InCorp's Business Set-Up Services
Government Commitment to Renewable Energy and Tax Incentives in Vietnam
Vietnam's Strong Commitment to Green Energy Transition
At the United Nations Framework Convention on Climate Change (UNFCCC) in November 2021, Vietnam's Prime Minister affirmed the nation's commitment to achieve carbon neutrality by 2050. The goal mandates a shift to sustainable energy, targeting 70% of electricity consumption from renewables by 2050 (Vietnam Energy Outlook Report 2022).
To make this green energy transition a reality, the Vietnamese government has implemented a series of regulations and incentives. Tax breaks, lower CIT, import tax exemptions, reduced land rent, and financial aid promote renewable energy investments.
Read more: Quick Shift From Coal Plants: Boom in Vietnam's Renewable Energy Industry
Tax Incentives and Benefits for Renewable Energy Investments
Vietnam's commitment to promoting renewable energy has resulted in a thriving sector, thanks to the implementation of favorable policies. These are as follows:
A Feed-in Tariff (FiT)
Based on Decision No. 21/QD-BCT, The FiT provides a fixed price per kilowatt-hour (kWh) of electricity generated from renewable sources like solar and wind, encouraging investors to contribute to the country's green economy.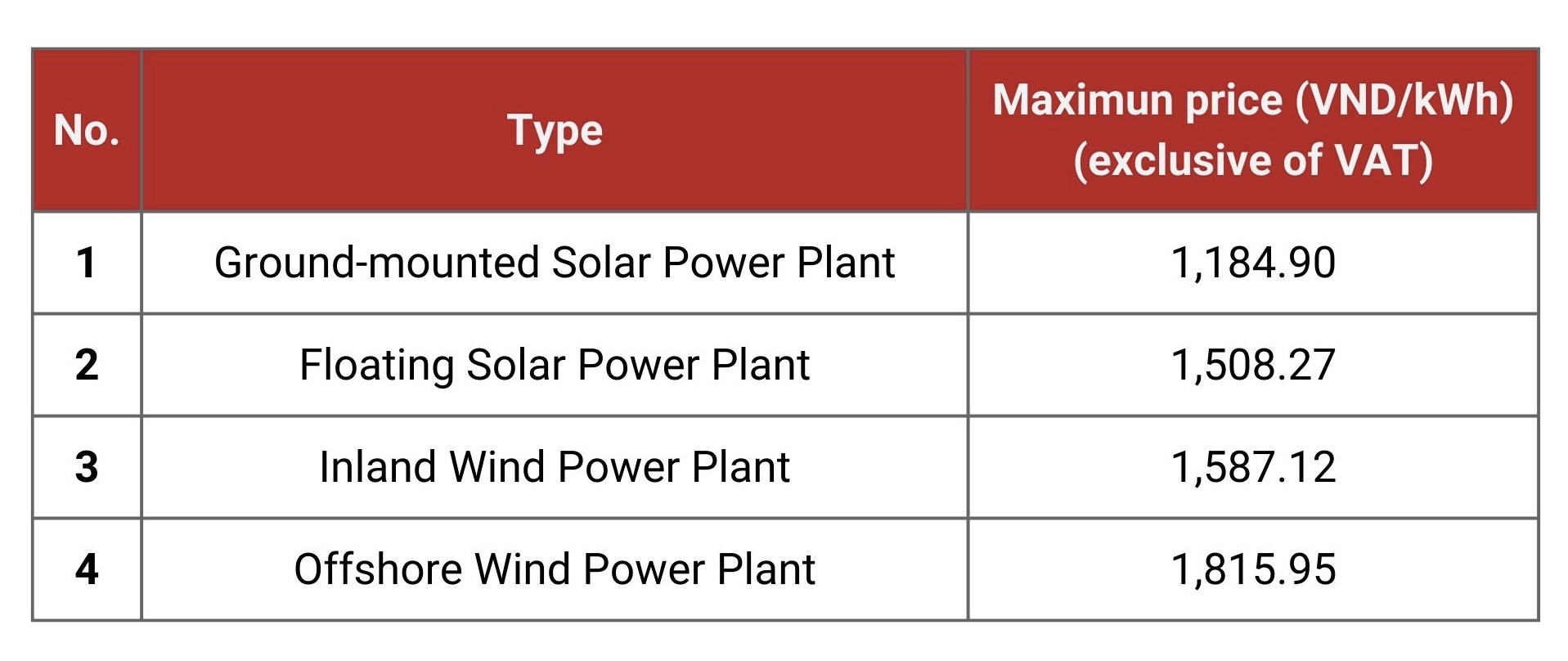 Corporate Income Tax (CIT) in renewable energy projects
Such incentives include tax rate reductions, exemptions, and accelerated depreciation, enticing businesses to embark on sustainable energy ventures. Businesses operating in renewable energy, clean energy, and waste-to-energy sectors may also benefit from preferential tax rates and tax holidays, provided they meet the conditions for the incentive investment sector or encouraged investment locations. Specifically as follows:
Article 19 of Circular No. 78/2014/TT-BTC and Article 11 of Circular No. 96/2015/TT-BTC stipulate that the corporate income tax incentive rate for the renewable energy sector is 10% for a period of 15 years.
Enterprises implementing specified new investment projects are eligible for a 4-year tax exemption, followed by a 50% reduction in taxes for the next 9 years based on Clause 1 of Article 19 of Circular No. 78/2014/TT-BTC.
See InCorp's Corporate Tax Reporting and Compliance for Your Business in Vietnam
Import Tax
Renewable energy projects included in the approved list of qualifying sectors can enjoy exemption from import tax on goods used as fixed assets, domestically unavailable materials, and components for the project, within a five-year period. To avail of this exemption, project investors need to provide the necessary customs declaration forms and payment vouchers for value-added tax (VAT) during the import stage.
Land-related Incentives
Renewable energy projects in challenging socioeconomic zones get land lease and tax exemptions with special investment incentives. These exemptions last up to three years from the effective date of land lease contracts and for an additional 11 to 15 years (depending on specific conditions), post-completion of construction. Approval from the competent authority is necessary to access these incentives.
VAT Refund
The input VAT corresponding to expenses incurred during project development qualifies for a refund before the commencement of the project's commercial operation. To qualify for this VAT refund, certain conditions must be met. This includes proper documentation, full capital contribution, the project being under the investment period and not yet operational, and adherence to the prescribed method of declaration.
Read Related: Tax Incentives in Vietnam: A Comprehensive Guide for Foreign Companies (2023 Update)
Investment Opportunities in Vietnam's Renewable Energy Sector
In recent years, Vietnam has taken a leading position in the renewable energy sector, leveraging its abundant natural resources like solar and wind power to revolutionize the country's energy landscape. This exponential growth has created promising investment prospects in the sector, aiming to meet the surging power demands while fostering sustainable development. The flourishing renewable energy market in Vietnam offers plentiful investment opportunities for both businesses and investors. Key areas of investment include:
Solar Energy
Vietnam's renewable energy growth is strongly driven by solar power, capitalizing on the nation's abundant solar radiation, especially in the southern regions. Innovative business models like rooftop solar installations and solar farm clusters have emerged, adding to the attractiveness of this industry.
The Vietnamese government has played a proactive role in supporting solar energy by implementing feed-in tariffs (FITs), tax incentives, and low-interest loans. The extension of FITs until 2023 provides investors with a more extended period to take advantage of these favorable incentives.
Investment opportunities in Vietnam's solar energy sector are diverse and include utility-scale solar projects and rooftop solar projects. The former provides power to the national grid and while the latter enables residential and commercial buildings to meet their electricity demand sustainably.
Wind energy
Vietnam's wind energy sector holds immense potential, especially along its extensive 3,260 kilometers coastline. The country's commitment to harnessing wind power is evident in its steady growth in wind energy capacity, with ambitious plans to reach 6,000 MW by 2030. Like solar energy, the government has introduced feed-in tariffs (FITs) to encourage investments in wind power, and the Wind Power Master Plan seeks to attract both local and foreign investors into the sector, offering lucrative opportunities.
Investors can consider onshore wind projects, especially in high-wind regions, for large-scale wind farm development. Vietnam's extensive 3,000+ km coastline offers potential for offshore wind projects, tapping coastal resources for offshore wind farm development.
Biomass and waste-to-energy
Vietnam's biomass and waste-to-energy sector offers a promising avenue for investment. The country's flourishing agricultural industry generates substantial agricultural waste, presenting an excellent opportunity for biomass energy production. Furthermore, waste-to-energy projects are gaining momentum as an efficient waste management solution while simultaneously generating power.
Recognizing the significance of these sectors, the government has taken proactive measures by introducing feed-in tariffs (FITs) and tax benefits to incentivize investment. These supportive policies aim to encourage businesses and investors to tap into the potential of biomass and waste-to-energy.
Energy storage and grid infrastructure
As Vietnam's renewable energy generation continues to expand at a rapid pace, the significance of energy storage and grid infrastructure has grown immensely. Ensuring sufficient energy storage systems and modernizing the grid infrastructure has become essential to effectively manage the country's renewable energy resources and foster further investment in the sector.
Investment opportunities lie in participating in energy storage projects, which can help store excess renewable energy for times of high demand. Other promising avenues for investors are the development of smart grids and the construction of transmission lines.
Read More: Business Opportunities in Vietnam – A Guide for Investors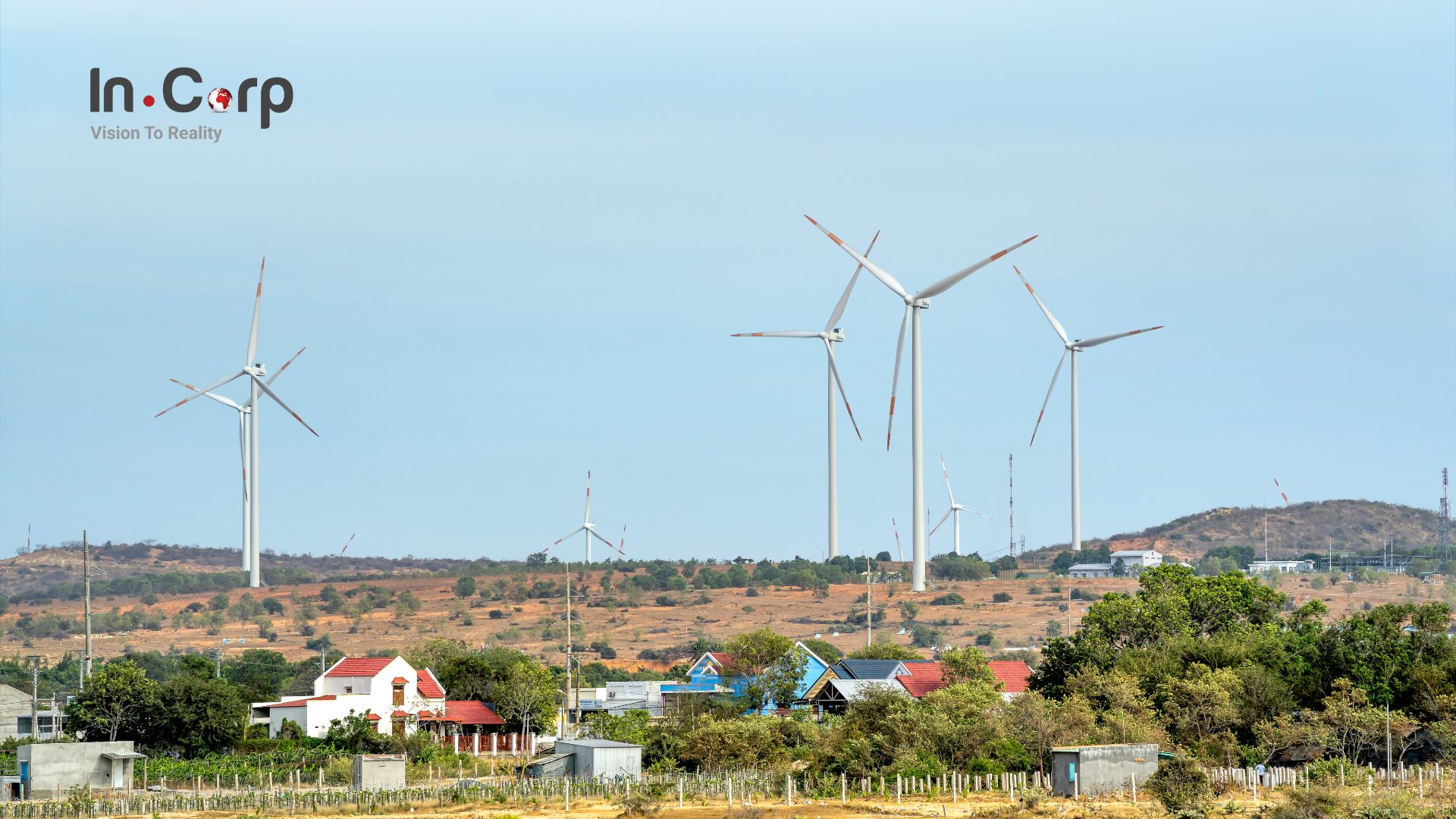 Challenges and Risks in Vietnam's Renewable Energy Sector
Despite promising opportunities in Vietnam's renewable energy sector, investors must remain vigilant regarding inherent market challenges and risks. 
One of the primary concerns is regulatory and policy risks. While favorable policies exist, shifts in government regulations and inconsistent implementation can create instability and uncertainty for investors.
Financial and credit risks also pose potential hurdles, especially for medium and small-scale projects, where accessing financing may be challenging. Investors should exercise caution in assessing credit risks associated with local partners to ensure the financial viability of their ventures.
Due to the newness of Vietnam's renewable energy sector, technical and operational challenges may surface during integration into the power system. Issues related to grid stability and maintenance may require careful consideration and expertise.
Land acquisition can also be a complex process, as the state owns land in Vietnam. This necessitates various permits and legal procedures for renewable energy projects.
Political risk too remains an imperative factor. Frequent changes in government rules and regulations, by the government, can impact the investment climate and tenure security.
Despite hurdles, Vietnam's green energy commitment and supportive policies hold significant potential for renewable energy investors. By navigating the regulatory landscape, investors can participate in shaping Vietnam's sustainable energy future. InCorp Vietnam offers consultancy services to foreign investors looking to tap into Vietnam's potential in the renewable energy industry.
Read Related: Challenges of Doing Business in Vietnam
Chinese Enterprises' Investment in Vietnam's Renewable Energy Sector
Following the US-China Trade war and the imposition of startling tariffs on China imports, a growing number of companies, both large and small, began to shift their production centers from China to countries that offer comparable infrastructure, technology, and human resources. As a result, Vietnam has emerged as a favored destination for investors seeking to relocate their production from China. This shift is driven by both China's tariff threats and the increasing labor costs. This has prompted companies to explore alternative manufacturing bases.
Chinese firms excel in Vietnam's renewables due to their power construction and investment expertise. Global sustainability shifts drive their participation. Thermal plants once dominated but now embrace new energy.
As Vietnam offers favorable policies and incentives in the renewable energy space, it presents lucrative opportunities for these enterprises. By strategically leveraging these preferential policies, Chinese investors can position themselves advantageously in the market.
Read Related: China +1 Strategy in Vietnam: An Overview for Chinese Investors
Conclusion
In summary, Vietnam's renewable energy sector offers substantial promise for investors with abundant resources, favorable government policies, and robust market growth. Opportunities span solar, wind, biomass, waste-to-energy, and energy storage.
Nonetheless, prudent investors must tread carefully and be mindful of the challenges and risks that accompany this burgeoning sector. Strategic navigation of opportunities and risks can enable investors to contribute to Vietnam's transition to a cleaner and sustainable energy landscape.
About Us
InCorp Vietnam is a leading provider of global market entry services. We are part of InCorp group, a regional leader in corporate solutions, that encompasses 8 countries in Asia-Pacific, headquartered in Singapore. With over 1,100 legal experts serving over 15,000 Corporate Clients across the region, our expertise speaks for itself. We provide transparent legal consulting, setup, and advice based on local requirements to make your business perfectly fit into the market with healthy growth.
Don't take our word for it. Read some reviews from some of our clients.