Vietnam's friendly environment, beautiful landscape, and affordable standard of living have long attracted visitors and expats from around the world. From the get-go, the main reason many foreigners choose this place is because of Vietnam's lower costs and the flexibility of doing business since Vietnam has opened its door to investors.
And, the remarkable economic success story continues when more and more investors take advantage of Vietnam's trade agreements with many countries, diverse demographics, large and young talent pool and the booming of digital scene.
In addition to big companies, it is unsurprising to see that many small businesses also popping up in this land of rising dragons. If you are considering setting up a small business in Vietnam, here is a guide to help get you started.
Common Legal Business Entities in Vietnam
With the growing presence of international companies and branches, there are several small business entities in Vietnam for foreigners to choose from.
The three common types of small business entity in Vietnam are:
A foreign-owned sole proprietorship (Single-member Limited Liability Company/LLC)
A partnership with local partner (Multiple-member Limited Liability Company/LLC)
A joint stock company (JSC)
Requirements for Each Type of Legal Entity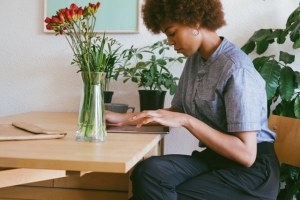 Single-member LLC
To start your small business, you should always consider single-member LLC first. This type of legal entity is also suitable for medium-sized company, when only 1 founder is needed for the formation. As long as the founder is a resident in Vietnam, he/she can be the director of the company as well.
As the sole owner of this LLC, you are liable for the entire charter capital of the company. You also hold the highest authority and make all the final decisions for business operations.
However, not all sectors are allowed to form a single-member LLC that is solely owned by a foreigner. Therefore, you will need to find out if your chosen business field fits the criteria of opening a single-member LLC. For instance, tourism is prohibited for foreigners to operate a 100% foreign-owned LLC.
Multi-member LLC
As mentioned earlier, if your sector is prohibited for 100% ownership, multi-member LLC is another option for you. This form of LLC has more than 1 member, and all members are held responsible for liabilities and investment capital of the company.
According to the Vietnamese Law, the buy and transfer of capital between the shareholders are stringently controlled. Non-shareholders outside the company are also limited to enter the company.
Joint Venture Company (or Joint Stock Company, JSC)
In Vietnam, a JSC is usually the best option for medium to large corporations in the country. This formation has a more complicated organization structure. The shares within a JSC shall be owned by at least 3 shareholders.
How to Set Up a Small Business Entity in Vietnam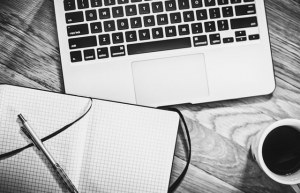 It should be rather easy and simple to set up a small business in Vietnam. Often, it is very likely for foreigners to be approved to start small businesses for as little capital as US$10,000. Of course, since it is a small business, it should not be labour intensive and that is why the minimum capital is not strictly enforced.
Small businesses that meet this criterion include market research, consultancy, and web design. The minimum capital may vary slightly based on the line of work you have chosen for your small business.
Documents Required for Company Registration
In general, a foreigner who wants to register a company for small business in Vietnam must provide all necessary documents, including:
A copy of each founder and shareholder's passport or identity card
Company's status report
A certificate of incorporation
A list of members or shareholders
Articles of association and exercise certificates of shareholders and directors
Most importantly, it is critical for you to make sure your business activities are not forbidden under the law of Vietnam. Once approved, your registration certificate will be issued.
You might want to read: Should Your Small Business in Vietnam Make Its Online Presence through E-Commerce?
How Cekindo Can Help
It is highly recommended to seek professional legal advice prior to establishing a company or setting up business in Vietnam. Let us guide you through the requirements and procedures and assist you on your behalf, so that you can have a smooth expansion to Vietnam. Get in touch with us now.