Vietnam's economic growth has been remarkable over the past several years. Not only has it been adorned as one of the Asia's fastest emerging markets, but when it comes to starting a business in Vietnam, it also has become one of the global places for foreigners to invest and expand their businesses. As of 2019, the foreign direct investment in Vietnam was recorded at approximately US$35 billion, 9% higher as compared to 2018.
As a rising middle-income country, Vietnam's economy is rising at a rate of 7.2% every year and the poverty percentage has dropped significantly from more than 70% to less than 6%. In other words, more than 45 million people have got out from the poverty category due to this economic transformation.
Apart from that, the reasons many investors have chosen Vietnam as their base to set up a company is that Vietnam is improving greatly on their infrastructure and is currently going through outstanding industrial production development. The average industrial production for the past 10 years was recorded at 12% annually, contributing to 6.5% of Vietnam's total GDP growth.
If you are thinking of starting a business in Vietnam, spend some time and read this article so that you can take more informed steps.
Starting A Business in Vietnam: How to
Setting up a business in Vietnam is not all simple for foreigners as compared to other neighbouring countries. Local laws and red tape in Vietnam make it more challenging for international investors to start their operations here. You should always seek professional advice from local business consultancy to get a head start.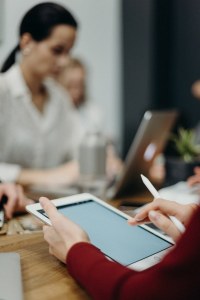 Choose Your Legal Entity
To incorporate a company in Vietnam, a foreigner must choose a legal entity or business structure that is appropriate for your business operation. Typically, there are three legal entities suitable for investors:
Fully foreign-owned company
Joint venture company
Business cooperative-owned company
Encouraged Sectors in Vietnam for Foreign Investors
In accordance with Vietnam Law, there are only specific sectors allowed only for foreign investments in Vietnam, some of them are as follows:
Research and development
Goods manufactured and produced for exports
Raw material processing
Sectors applying modern and technological manufacturing methods
Sectors with efficient utilisation of natural resources
Establishment constructions (infrastructure facilities and industrial productions)
Restricted Sectors in Vietnam for Foreigners
The government of Vietnam prohibits foreign investments in sectors that pose negative effects to the country and its people. The restricted sectors are related to the following:
Cultural and historical preservation
Natural environment
National defense and security
Customs and traditions
Required Documents to Start a Business in Vietnam
The following documents are mandatory for foreigners to establish their companies in Vietnam:
Valid passport or identification
Certificate of registered company
Articles of association
Previous audited financial statements
Currency Restrictions for Foreign Investments
Foreigners can transfer their money into Vietnam for the following payments:
Import payments
Investment earning payments
Interest or principal payments on loans or offshore credits
When you transfer money into Vietnam, you must deposit it in a Vietnamese bank account in the form of Vietnamese dong or foreign currency. All transfers performed must be in compliance to Vietnamese Law.
How Cekindo can Assist You in Starting a Business in Vietnam
Cekindo's business expansion specialists provide strategic advice to help you develop your business in Vietnam with our immense experience, know-how, comprehensive networks and the latest up-to-date market data and information.
Our experts use their extensive country-specific knowledge of Vietnam to tailor solutions that suit your expansion requirements to help your business operate effectively and profitably in the new marketplace. Work together with Cekindo and realise your global vision now by starting a business in Vietnam.