On September 6, 2019, Circular 6 regarding foreign exchange regulations in foreign investments was made effective by the government of Vietnam. Under this new law, both the foreign investor's direct (FDI) and indirect investment transactions in Vietnam are permitted only when the investor opens an investment capital account with a registered bank that is allowed to supply foreign exchange and trade.
You will gain insights into Circular 6 in this article.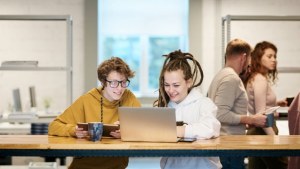 Foreign Direct Investment (FDI) Company in Vietnam
In Vietnam, foreign direct investment means that investors transfer capital for investments and are involved in managing investment activities. This includes residents with entities that receive foreign direct investment, non-residents who are FDI foreign investors and non-residents who are in business cooperation agreement in Vietnam.
Investors must open Vietnamese Dong and their foreign currency accounts at a licensed bank in order to perform FDI activities in Vietnam.
The definition of a foreign direct investment company has been made wider under Circular 6:
A company founded by a foreigner that needs to get an investment registration certificate or IRC
A project company established by foreigners to carry out PPP project
A company with a foreigner, in a M&A transaction, having at least 51% of charter capital; or it has been set up by specialised laws
If you have an FDI company, you must set up a Direct Investment Capital Account (DICA) current account in Vietnamese Dong or foreign currency.
Requirements for DICA
According to Circular 6, if a share transfer of an FDI company or a fund transfer for investment project is between a Vietnamese and a foreigner who is non-resident, the activity is required to go through a DICA, the transfer of funds must be done through a DICA. Investors can use DICA to receive capital, make payment of loans and transfer profits to foreign investors.
Greater flexibility can be seen under this regulation because Circular 6 makes fund transfers for pre-setup costs before getting the IRC possible. The fund can be transferred directly from a foreign country to Vietnam. Moreover, capital transfer for payments between two foreigners, or two locals needs not be done through a DICA.
Documents that can be used to open a DICA can be one of these documents below:
M&A approval
Investment Registration Certificate
Establishment and Operation Certificate
PPP agreement between an FDI company and a state authority
Other foreign investment documents
Accounts for Indirect Investment Capital
A foreign direct investment company that is on a stock exchange, or has no more than 51% ownership in a M&A transaction must close its DICA account. Exception applies when the DICA is only used for loan payments.
After the termination of a DICA account in Vietnam, a non-resident investor must set up an Indirect Investment Capital Account (IICA) for all investment activities in the country. Investors can use IICA for indirect investment activities only. For example, they can use an IICA to sell bonds or purchase shares in Vietnam. Of course, profits from indirect investment activities must be transferred to the foreigner with IICA as well.
One Year to Comply
Now, all businesses have 12 months of compliance period (starting from the effective date of Circular 6) to execute the new law. Investors can only open a DICA or a IICA when all the requirements are met.
How Cekindo can Assist
Cekindo partners with you to understand your business requirements. Whether you are looking to understand the latest foreign exchange management regulations or want to get to know more about our other business consulting services to implement new strategies for your current business operations, Cekindo has all the solutions and expertise you need.
Let's talk about how we can create values and transform your business. Start by filling in the form below. Make your FDI in Vietnam worth it.