Most business owners in Vietnam understand that employees are their most valuable assets in the company. Hence, human resources (HR) professionals in Vietnam have become a critical role in managing business as they possess comprehensive knowledge and experience in dealing with the constantly changing Vietnamese regulations.
Read About Cekindo's HR & Payroll Outsourcing Services in Vietnam
The various functions of HR are often too complex to maintain in-house, and poor HR performance will lead to unfavorable consequences: employee dissatisfaction and high turnover rate. This is because these functions do not just include personnel management and administrative tasks. They also involve employee engagement and workplace culture cultivation.
The benefits of outsourcing HR in Vietnam are a lot, and it will impact your company's efficiency and profits greatly.
This article elaborates the top reasons you should outsource your human resources operations in Vietnam.
1. Cutting Down Turnover Rate of Employee
Companies in Vietnam know too well that incompetent hires increase the employee turnover rate in the company. Therefore, if your workplace exhibits this warning sign, it may be because your current HR department is inexperienced or unqualified.
It may be a good idea to evaluate your existing HR performance to cut down the turnover rate. An incompetent HR department will bring forth employees' frustration when their problems are not attended with solutions, or when HR hires employees who are not fit for the jobs.
By outsourcing HR to a professional provider in Vietnam, you can make sure that the right people are hired. HR professionals will evaluate candidates for their personality and cultural fit, as well as their qualifications and experience. Also, it is an on-going task for HR professionals to keep your staff engaged, happy and productive.
It is obvious that outsourcing HR can go a long way in reducing the number of turnover rate in your company.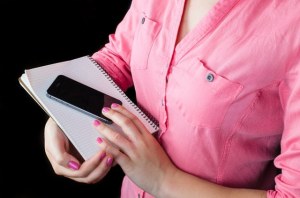 2. Mitigating Risks via Legal Assistance
This is one area in which many businesses in Vietnam really struggle to keep up, as they do not understand how the legal regulations work in Vietnam. Businesses are even more confused when the laws in Vietnam pertaining to hiring, wages and salaries, insurance claims management, and other benefits regulations are changing from time to time.
By outsourcing HR, you do not have to worry about failure of compliance, which will lead to serious financial and legal consequences. Your trusted HR consultant will keep you updated with the latest laws and help you take action to mitigate potential legal risks associated to HR practices.
3. Hiring Skilled and Proficient Employees
One of the great benefits of HR outsourcing is it allows your business to find the most qualified and competent person to fill every position. Even though Vietnam is no lack of workforce, it is still hard to get qualified candidates to fill positions that require certain skills.
When HR functions are outsourced to an HR professional, you will get the best talents around the globe, without having to worry about doing it on your own for this time-consuming and complex process.
You can benefit from HR professional's ability to reach more candidates in the shortest period of time, and access passive candidates that may actually be a good fit for your company.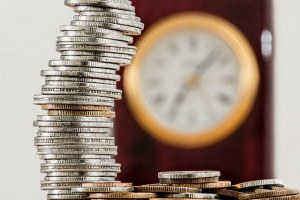 4. Outsourcing Human Resources Reduces Costs
In this competitive market in Vietnam, reducing costs rises to the top as one of the goals of every company. Not only can outsourcing your HR functions reduce the costs of setting up an HR department, but it can also reduce HR labour costs, office space rental and maintenance fees as well as other overhead costs related to recruiting activities such as background screening, installation of computer systems, and recruiting technology.
Related article: HR Outsourcing and How It Impacts Business Performance
How Cekindo Can Help
Cekindo can serve as your HR professional to get the best out of your hires. We manage the entire recruitment process, from the screening to interviewing to extensive background check. Get in touch with us today by filling in the form below to discuss your recruitment and HR outsourcing needs.