With a population of over 99.2 million (2022 updated), Vietnam is undoubtedly a tempting market for foreigners to expand their business or to invest in. Vietnamese consumers are very interested in foreign or imported goods because the Vietnamese believe that the commodities imported from other countries are more desirable due to their higher quality and safety. These commodities include healthcare products, food, and beverages, children's toys, etc.
The most recent data in December 2021 indicates imports to Vietnam have skyrocketed to US$32 billion. As a result, it is absolute that many industries still rely significantly on imported items from other countries. Even though the import and trade industry presents a great opportunity for investors, before you jump right into this growing scene, it is important for you to have a solid understanding of the import laws in Vietnam including the country's import license.
Read More About Cekindo's Business Incorporation Services in Vietnam
This article discusses the compelling reasons why you should import to Vietnam, how to import goods to Vietnam, the permitted import items, and how you can start your import business without having to establish a company and obtain an import license through different options in Vietnam.
Importing into Vietnam: The Reasons
Vietnam has definitely become one of the most progressive economies in Asia, offering unlimited business opportunities to importers. The country is filled with young, tech-savvy consumers and represents the fastest-growing middle-class population in the region. Here are the main reasons you should import to Vietnam:
Trade Agreements with Other Countries
Over the last three decades, Vietnam has opened up its door to foreign direct investments. It has constantly reformed and transformed itself to keep pace with the global market and economy. Vietnam has been a member of the World Trade Organisation (WTO) and has formed several international partnerships through free trade agreements with many countries.
Other than that, Vietnam is one of the members of the Trans-Pacific Partnership (TPP) – giving this attractive country to be revolutionized further. Undoubtedly, Vietnam will gain the most benefit out of the 12 TPP member countries by opening its market to global companies with the country's commitment to reform state-owned enterprises, permit workers freedom of association and adopt stricter environmental standards.
Furthermore, Vietnam is extremely attractive to foreign investors because of its numerous tax incentives. For instance, investors who are involved in special-interest industries such as healthcare or high-tech, or contribute to specific geographical regions can enjoy the country's tax benefits. Also, most products imported to Vietnam will be duty-free thanks to several free trade agreements, one of which is the current EVFTA (Vietnam-EU Free Trade Agreement) that allows EU countries to import into Vietnam with almost 50% tariff line exemption. Tariff lines are projected to be eliminated by 91.8% by 2025.
RELATED: Market Entry Vietnam, Tips to Enter South East Asia's Fastest Growing Economy
Thriving Middle Class
As mentioned, Vietnam's middle class is on the rise at a very fast speed. In fact, it is predicted that Vietnam's middle class has hit 56 million people. There were only 8 million middle-class consumers in 2012. The country's consumer confidence is regarded among the highest in Asia, and 90% of residents in Ho Chi Minh City (HCMC) are part of the middle class. As such, it is unquestionable that Vietnam has one of the fastest-growing middle classes in the world.
These burgeoning middle-class consumers in Vietnam are said to be responsible for more than 50% of the country's total consumption. Recently, Vietnam has climbed to 9th place in the Global Retail Development Index and it is not without reason. Stores of branded and luxurious goods have been seen in HCMC, indicating that there is enough purchasing power in the city that allows foreign brands to set their feet in this market.
Importing into Vietnam: What to Import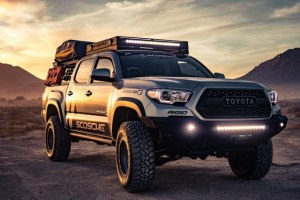 The people in Vietnam mostly spend their money on imported products such as electronic circuits, micro-assembly, phone systems,s and electronic devices including smartphones, electrical parts, refined petroleum oils, lobsters, or other crustacean seafood. The following list of products shows the country's top 5 import products with the highest dollar amount, and the percentage in the bracket indicates the fraction of the total import value, as of 2019:
Electrical equipment and machinery: US$96 billion (34.3%)
Machinery and high-tech devices including computers: US$26.9 billion (9.6%)
Plastics, including plastic articles: US$ 15.2 billion (5.4%)
Mineral fuels including oil: US$10 billion (3.6%)
Iron and steel: US$9.8 billion (3.5%)
For more information about the TOP 10 Vietnam's highest-dollar imported commodities, click here.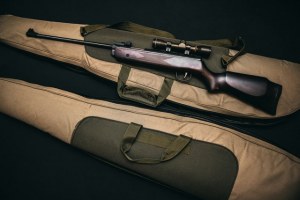 Prohibited Goods to be Imported to Vietnam
In accordance with Decree No.187/2013/ND-CP, certain goods are prohibited to be imported to Vietnam, whether they are commercial or non-commercial. The restricted items include:
Weapons, explosives, military technical equipment, and ammunition
Publications in the category prohibited from circulation and distribution in Vietnam
Sky lights, assorted firecrackers, and devices or equipment that will interrupt the road speed measuring instruments
Second-hand items such as automotive and electronics
Tobacco and cigars
Petroleum oils
Radio equipment, equipment with radio waves that do not comply with the Law on Radio Frequencies
Postal stamps in categories prohibited from display, exchange, propagation and business as defined by the Law on Post
Cultural products in categories prohibited from distribution and circulation in Vietnam
Waste and scrap, and refrigerating equipment that apply C.F.C (chlorofluorocarbon)
Chemicals listed in Rotterdam Convention's Appendix III
Plant protection agents prohibited from use in Vietnam
Raw materials and products containing asbestos in the amphibole category
Importing into Vietnam: How to
In order for companies to import their products to Vietnam, you are obliged to register and establish a legal entity here. In addition, you need to secure a Vietnam import license. According to the law, the company must be registered as a trading company to be able to begin all import activities.
Setting up a Trading Company in Vietnam
It takes one to three months to set up a trading company in Vietnam, given that you have gathered and submitted all mandatory documents, such as a business registration certificate, investment license, and import license. The good news for investors is that there is no required minimum capital for setting up a trading company in Vietnam. However, the company has to comply with all revenues and expenses as required by the law.
Engaging an Importer of Record in Vietnam
The importer of record service, also known as the Undername import service, is an alternative option preferred by many foreigners interested in importing products into Vietnam. It not only helps eliminate taxes, but also avoid the tedious process of establishing a trading company and the bureaucratic procedure of product registration. By using the Undername import service, you do not need to obtain an import license and can start your import activities in Vietnam almost immediately.
How Cekindo can help?
Cekindo will assist you during the whole process of importing goods into Vietnam, registering a company, or providing an Undername import services. Let us know how we can be of help by filling the form below!