Vietnam has one of the rapidly growing economies in the world and is ranked the third largest market in Southeast Asia region. Its dynamic and young population, as well as the growing consumer spending, makes the country an exciting place with abundant opportunities. This is particularly true in consumer goods retail market and wholesale business in Vietnam.
Since 1991, the GDP per capita of Vietnam has increased by a whopping 350%, just behind China. What makes Vietnam a more desirable destination for foreign investors is that the procedure for running a business in the country has been significantly made simpler over the years.
Investing in Vietnam? See Cekindo's Business Incorporation Services in Vietnam
Thinking of entering Vietnam's retail or wholesale market and grab the lucrative opportunities? This article will guide you through the basic process on how to run a retail or wholesale business in Vietnam.
Overview
According to the Foresight report in 2019, the retail and wholesale sector mentioned that consumer goods has the highest mergers and acquisitions (M&A) potential in Vietnam. In addition, the retail and wholesale sector is also the second most popular choice for M&A in the country.
Retail Market in Vietnam
Retail means the selling of products directly to end consumers in relatively small amounts, via a brick-and-mortar store or online. For the past few years, the escalation of foreign investments in Vietnam has also led to the retail's rapid development.
Many Vietnamese still choose physical stores over online shops to buy their daily goods. However, online retail is on the rise as well, thanks to the penetration of the Internet and mobile use.
According to Deloitte and AT Kearny's reports, Vietnam won the 6th place in sustainable retail potential; and it is also forecast to jump to the 2nd place in the fastest-growing e-commerce market in 2025.
Currently, there are several retail giants in Vietnam. Just to name a few, they are Vingroup, Circle K, Guardian, and The Gioididong.
Wholesale Market in Vietnam
Wholesale means a business purchases products in big quantities and resell them directly to other businesses such as distributors (B2B). Different from retail companies (they need to get a trading license before selling), wholesale business owners can start their business activities once they have registered their companies.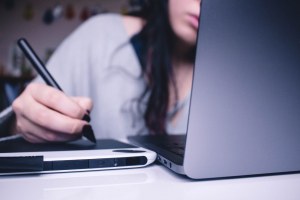 Setting Up a Retail or Wholesale Business in Vietnam
As mentioned, the fastest way to get into the scene of retail market in Vietnam is through the M&A path. Franchising is also a good way to do so without setting up a retail company in Vietnam.
However, if you choose the route of setting up a retail or wholesale company, you can opt for a 100% foreign-owned retail company. There is no clear or official minimum requirement for setting up a retail or wholesale company in Vietnam under the Vietnamese Company Law.
RELATED: Market Entry in Vietnam: Succeeding Through a Successful Strategy
The process of setting up a foreign retail or wholesale company takes about one month. It is similar to the process of foreign company registration from other sectors:
Obtain an investment license
Obtain a business registration certificate
If the imported products do not require registration, wholesale companies can start operating once the company is registered
Acquire a trading license (for retail companies)
Retail companies must register their products (if required) before importing
Retail companies can sell their products once they get the trading license
Ready to Enter Vietnam Market?
Cekindo can help you realise your entrepreneurial dream by setting up a retail or wholesale business in Vietnam.
Once the registration is completed, you can go ahead with the following processes:
Contribute your capital to the business
Open a bank account
Apply for a retail trading license
Get in touch with us today by filling in the form below.