The details of taxation law in Vietnam can change from year to year. As a smart business owner, you absolutely do not want the Vietnamese tax authority to knock on your door later telling you that you have committed tax infringements.
Therefore, you need to clarify anything you don't completely understand with regard to the tax law in Vietnam. The Department of Taxation in Vietnam has issued a checklist of the most common tax infringements to help you get started with your tax compliance.
Read More About Cekindo's Corporate Tax & Compliance Services for Foreign Firms 
This article gathers some of the key points from the checklist. Read through so you can take action to avoid any sorts of unwanted tax infringements in Vietnam.
Taxation in Vietnam: Common Tax Infringements Based on Industry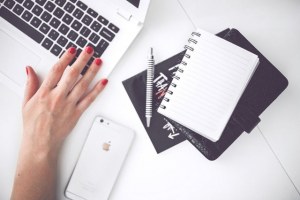 To make it easier for you, the most common tax infringements are categorised based on industry.
Export/Import and Trading Companies
Corporate Income Tax (CIT)
Depreciation of fixed assets that are not used
Salaries paid without contracts
Salary and bonus paid are higher than contracts
Illegal invoice use
Expenses on promotion and marketing exceeds prescribed cap
Recording expenses that are not related to the business
Using incorrect exchange rates
Value-added Tax (VAT)
Importing via foreign individuals who are not in business
Authorised organization not shown on the customs declaration
Output invoices cancellation without valid reasons.
Incorrect tax rates used
Failure to assign VAT input properly
Declaration of VAT for non business activities
Personal Income Tax (PIT)
Failure to declare PIT for all interests, loans, investments, and agent's employees
Foreign Contractor Withholding Tax (FCWT)
Failure to declare the tax paid on behalf of foreign contractors
Continue reading: How Do You Calculate Your Foreign Contractor Tax in Vietnam?
E-Commerce Companies
Receiving payments via unregistered bank accounts
Failure to record cash collected on behalf of the seller by shipping agents.
For companies or individuals who gain profit from foreign social websites, the common tax infringements are:
Using incorrect VAT tax rate
Using incorrect CIT tax rate
Real Estate and Construction Companies
Related to time invoices and recording of revenue
Real estate enterprises fail to declare VAT and pay provisional CIT stated in the contract's schedule
Construction enterprises fail or delay to issue invoices to reduce taxes payable
Construction enterprises issue advanced invoices based on requests which are against the regulations
Related to conversion methods used
Properties transferred to individuals but price recorded is lower than the market price
Related to profit transfer
Transfer profits to third-parties with tax incentives, unreal market prices, or losses to reduce taxes
Entering into 0% interest rate loan agreements with real estate companies
Lending companies use timing differences to facilitate the lender's taxable income
Lending companies use profit transfer between lenders and borrowers to avoid tax
Tax fraud
Using illegal invoice and establishing many businesses to increase costs and deductible VAT.
Related to incorrect accounting for tax declarations
Companies add in the interest of loan as a deductible expense, even when they haven't made the charter capital contribution
Companies provide cash advances to individuals with unverified purposes
Companies with Third-party Transactions
Increasing input costs to transfer pricing
Using output factors to transfer pricing
Using services to transfer pricing
Non-transparent payments and no evidence of services provided
Non-certified trademark, copyright and training expenses payments
Higher loan interest rates from a third-party compared to commercial banks
Trading with enterprises with preferential tax rates
Reporting losses for consecutive years
Reporting high income during preferential periods; and report low income when the tax incentives start to expire
Reporting profit margins lower than the average margin continuously
Related article: 5 Challenges of Accounting and Tax Compliance in Vietnam

How Cekindo can Help with Taxation and Tax Compliance in Vietnam
Failure to comply with the tax law in Vietnam will lead to sanctions and penalties. To avoid this, it is always best to consult your tax obligations and reporting with a professional.
Cekindo is your go-to for all tax obligations. Our team consists of professional tax consultants and experienced business consultants. We will ensure that your business is in compliance with the tax regulations and law set by the government.
Get in touch with us to discuss taxation in Vietnam now by filling in the form below.