The personal income tax system in Vietnam can be challenging sometimes. Like most jurisdictions around the world, Vietnamese tax system imposes special regulations on expatriates.
The complex personal tax system for expatriates involves special tax rate, calculations and procedures. These calculations and procedures can be much more difficult for you to comprehend if you do not have the specialised knowledge.
Read More About Cekindo's Corporate Tax & Compliance Services for Foreign Firms 
The personal income tax rules often apply to the time an expat spends in Vietnam, whether they are tax resident or non-tax resident. This article highlights the key regulatory elements in the personal income tax so that you, as an expat, can understand your tax liabilities.
---
TABLE OF CONTENTS
---
Definition of Personal Income Tax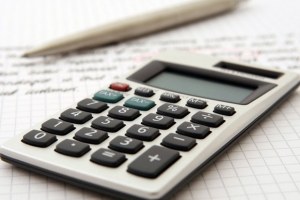 The personal income tax is a form of taxes that an individual needs to pay to the Vietnamese state budget based on the amount of their income.
Sources of income that are subject to personal income tax in Vietnam include salary and wages, capital investments, capital transfer, franchising income, inheritance, etc.
Who Are the Tax Residents in Vietnam?
The level of income decides how much tax an expat has to pay in Vietnam. Also, for expats who are deemed as tax residents in Vietnam, they must meet one of the following conditions:
Expats stay in Vietnam for no fewer than 183 days within a 12-month period, starting from the first arrival in Vietnam
Expats with permanent residency in Vietnam that is recorded on a Temporary Residence Card or a Permanent Residence Card
Expats who have signed rental contracts of over 183 days
If an expat does not meet any of the mentioned conditions, he or she will be regarded as a non-tax resident in Vietnam.
Related article: 5 Challenges of Accounting and Tax Compliance in Vietnam
How to Calculate Expat's Personal Income Tax in Vietnam
The monthly salary of an expat is also the monthly taxable income in Vietnam. For tax residents, their monthly taxable income are taxed at a progressive rate of 5-35%; for non-tax residents, it is a fixed 20%.
Monthly Taxable Income Rate for Tax Residents
5%: <VND 5,000,000
10%: VND 5,000,001 – 10,000,000
15%: VND 10,000,001 – 18,000,000
20%: VND 18,000,001 – 32,000,000
25%: VND 32,000,001 – 52,000,000
30%: VND 52,000,001 – 80,000,000
35%: >VND 80,000,001
Tax Rates of Other Personal Incomes for Tax Residents
For other income, the tax rate is between 0.5% and 10%:
Non-bank interest: 5%
Dividends: 5%
Business income: 0.5-5%
Capital transfer: 20% of the profit
Public share sales: 0.1% of the profit
Real estate sales: 2% of the profit
Prizes, gifts and inheritance income: 10%
Franchise, copyright and royalties income: 5%
Personal Income Tax Deduction
Based on Resolution 954/2020/UBTVQH14 on June 2, 2020 about the Increases in family circumstance-based deduction for Personal Income Tax, take note of the following:
Increase Individual Deduction from VND 9 million (US$385) per month to VND 11 million (US$471) per month.
Increase Family Deduction from VND 3,6 million (US$154) per month to VND 4,4 million (US$188) per month.
These increases will reduce the accessible income for PIT treatment.
These changes are applied for monthly PIT treatment valid from July 1, 2020 and PIT finalisation for 2020.
You might want to read: How Do You Calculate Your Foreign Contractor Tax in Vietnam?
Non-Taxable Income and Benefits for Expats
Below are some benefits and income that are not included in the taxable personal income for expats:
Expats' round-trip airfares (once per year)
School fees of expats' children (tertiary school fees are excluded)
Costs of relocation to Vietnam for the purpose of employment (one-off)
Funeral or wedding allowances and benefits
Membership benefits
Payments from insurance
Interests earned from bank deposits
Income from casino's winning
Inheritance from direct family members
Property transfer between direct family members
and so forth
Related article: Living in Vietnam: 10 Laws Expats Must Know
Deadline for Tax Finalisation
Last but not least, it is important to be aware of what is called tax finalisation. The annual tax finalisation for tax resident should be done within 90 days, starting on the day right after the end of tax year. This does not apply to non-tax residents.
Fulfill Your Vietnam Tax Obligations with Assistance from Cekindo
Cekindo delivers personal and corporate tax services to all foreign individuals and companies in Vietnam. Our team consists of tax and accounting specialists to ensure that you comply with your tax obligations.
Get in touch with us today to know more about how we can assist you in fulfilling your tax obligations in Vietnam. Fill in the form below.