The key question to consider is, "Is my company adequately protected?" Amidst the multitude of factors to address when doing business in a foreign nation like Vietnam, entrepreneurs often overlook crucial aspects that can significantly impact their business. Therefore, we are reminding you that trademark registration in Vietnam is an absolute must.
Read More About InCorp's Trademark Registration Services in Vietnam
Used by the manufacturer, trademarks are registered by many companies to ensure that the brand is protected from copyright. As it is one of the most important assets in business, companies must be fully aware of the procedure to help grow their business. Taking out that extra time to ensure your company is protected can be the best decision for you and your company in the long run.
This article aims to guide you with further information on the process of trademark registration in Vietnam and how this can be done swiftly to ensure the company is protected.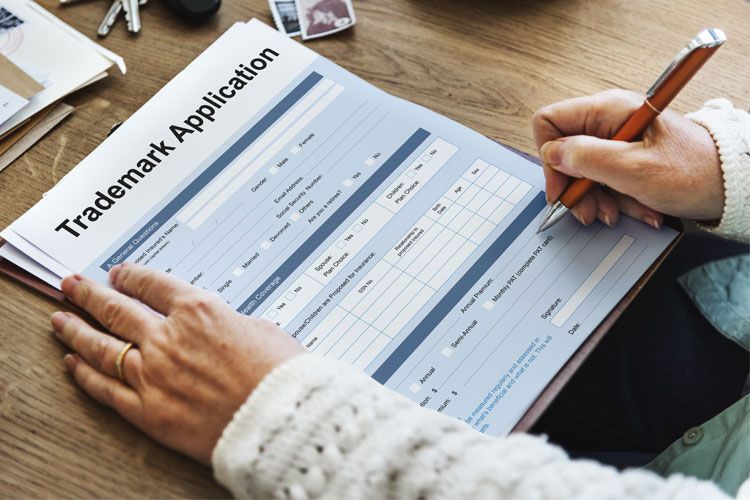 Why is it important to register a trademark?
1. Coping with Competitors
Registration is the first step to protect the investment and the brand itself. It is common that newly incorporated companies to overlook the importance of registering their trademark. To ensure that other competitors do not register the same company, having a trademark put in place protects the brand, which avoids theft of the nature of the company.
In some cases, once the business becomes well known, it may be difficult to prove that you are the legitimate owner of the company, this is why the company needs to register a trademark in the case of a competitor imitating the brand. Moreover, this could lead to problems within the business as clients may lose the trust that was developed over time.
2. Possessing Sole Privileges and Benefits within the Legal System
Registering a trademark offers the advantage of a legal assumption that you hold the sole entitlement to the trademark. This grants you the ability to utilize the trademark across the country and take legal action against unauthorized use by others.
Furthermore, the trademark certificate serves as proof of your legitimate ownership of the registered trademark, effectively safeguarding your brand or symbol from unauthorized usage. This assurance of ownership also ensures favorable outcomes in legal proceedings if any infringement does occur.
3. Enhancing Business Value through Trademark Registration
A registered trademark holds the status of intellectual property, marking it as a valuable asset within your business portfolio. Intellectual property encompasses intangible creations that can be owned and protected under the law, and a registered trademark is a prime example of this. This legal protection not only safeguards your brand identity but also opens up avenues for strategic business expansion and financial gains.
One of the significant advantages of owning a registered trademark is its potential as a tradable commodity. Just like tangible assets, your trademark can be bought, sold, or transferred, providing you with opportunities to capitalize on its value. This can involve selling the rights to your trademark to another entity, licensing it for specific uses, or even franchising your brand to replicate its success in various locations.
4. Branding Your Company
Beyond its legal significance, your trademark embodies your brand essence. Utilizing your trademark allows your intended audience or customers to swiftly recognize your business amidst the bustling marketplace in Vietnam.
Your trademark serves as a communicator, relaying vital messages about your identity, offerings, values, and ethos to your audience. It should seamlessly integrate into your branding and marketing strategy, becoming a magnet that draws potential customers in. When your customers establish a positive connection with your brand and can readily identify your trademark, their loyalty, and repeated engagement are more likely.
Furthermore, your company's trademark is a badge of authenticity. It bestows credibility upon your business, facilitating collaborations, bolstering sales, and increasing profits. A reputable trademark creates an atmosphere of trust and assurance, paving the way for valuable partnerships and enhanced commercial success.
5. Addressing Counterfeit Products in the Market
Registering your trademark also acts as a shield against counterfeit or substandard goods. This distinction eliminates customer confusion and safeguards the legitimacy of your products. Furthermore, legal recourse can be pursued against counterfeiters who breach your trademark rights, bolstering brand credibility and discouraging unlawful behavior.
6. Swiftly Removing Infringements with Trademark Registration
If someone infringes your trademark online and you'd like to ask the website operator to take it down, they will most likely ask for your trademark registration before agreeing to do so.
Take an example from Amazon's Brand Registry: it is a trademark protection program that requires your trademark registration before you can enroll in the trademark protection program.
In conclusion, if your trademark faces online infringement, prior registration significantly streamlines the process.
What's eligible for trademark registration in Vietnam?
Many scenarios can make the requirements inapplicable, such as common surnames or resembling existing trademarks. Trademarks can be more easily registered when the name is uniquely invented, potentially combining these features.
Letters
Symbols
Numbers
Shapes
At InCorp Vietnam, we can help you by clarifying this process.
National Protection and International Protection
Specifically, in Vietnam, there are 2 different types of trademarks you could potentially register, local and international. For those companies that plan to set up and manage their business in Vietnam, the local is the relevant entity to protect the business within the country. For those who consider venturing out to neighboring countries or even internationally, international protection is important to pursue the originality of the brand worldwide.
Process of Trademark Registration in Vietnam
To begin, provide necessary documents like the applicant's details, goods specification, and more. After application, the National Office of Intellectual Property reviews within one month.
The process involves 3 stages:
Formality examination and publication
Substantive examination
Issuance of the registration certificate of the registered mark
In a nutshell, the registration of a trademark will take between 12-18 months. After completion, the trademark gains 10-year legal protection, renewable upon expiration. Our team can assist you throughout this process from beginning to end.
Find the full infographic about Trademark Registration in Vietnam here.

About Us
InCorp Vietnam is a leading provider of global market entry services. We are part of InCorp group, a regional leader in corporate solutions, that encompasses 8 countries in Asia-Pacific, headquartered in Singapore. With over 1,100 legal experts serving over 15,000 Corporate Clients across the region, our expertise speaks for itself. We provide transparent legal consulting, setup, and advice based on local requirements to make your business perfectly fit into the market with healthy growth.
Don't take our word for it. Read some reviews from some of our clients.