Planning to work in Vietnam but unsure about the application process?
Due to the continually changing government regulations, the process of applying for work permits and business visa in Vietnam can be confusing and cause foreigners administrative violations by accident. Failure to comply with rules on employment, social insurance, and Vietnamese guest workers may lead to expelling. This article outlines the step-by-step to applying for the business visa, work permit and Temporary Residence Card.
UPDATE: Click Here For the Latest Information about The Immigration Blacklist
Should you get a Work Permit, a Business Visa or a Temporary Residence Card? When should you start the application process? How do you start and where to apply to avoid internet scams? Who can apply for the Temporary Residence Card and who can't? How do you extend your stay? What are the legal definitions of expert? Who are qualified as legitimate employers?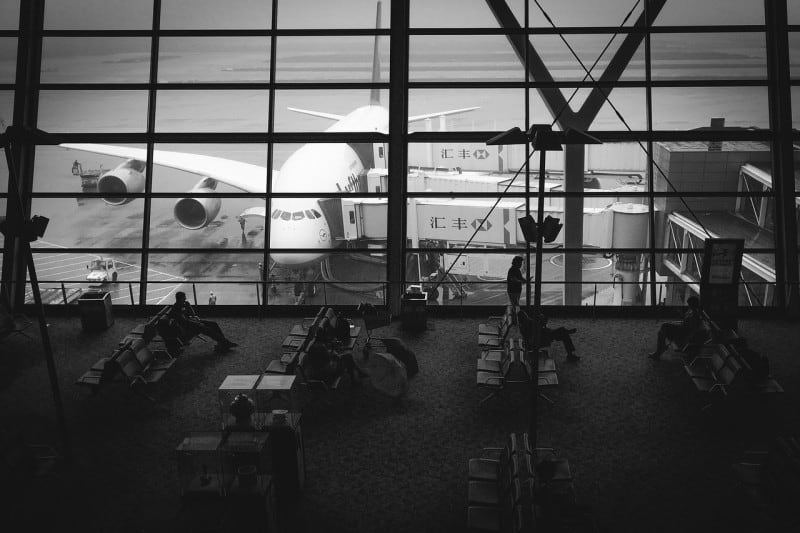 Work Permit vs Business Visa vs Temporary Residence Card
How to apply for a Work Permit?
The Work Permit in Vietnam is issued by the Department of Labor, Invalid and Society. The paper permits you to work in Vietnam for up to 12 months legally and can be renewed after 45 days since its expiration date.
There are two steps involved in the application:
Approval of the employment plan of using foreign employees in 3 weeks
Foreign worker applying for a work permit in Vietnam, in 10 days
What do you need to prepare
Health check certification, with official stamps from one of the authorised hospital in Vietnam. If applied abroad, you will need stamps from authorised officials.
Foreign or Vietnam Criminal Record from the Department of Justice in Vietnam, notarized.
Certificate of Experience with minimum three years in your chosen field of employment.
A legalised copy of your University Degree or a specialist certificate.
Copy of passport.
A written request for a work permit.
Approval for the employment opportunity, issued by the Department of Labor, Invalid and Society.
Two passport photos 4x6cm.
When should you apply for a Work Permit?
You should start the entire process at the minimum 4 weeks before your starting work date. It takes between 10-15 working days to process the required documents and get stamps. It would then take another 15 days to approve the request for a Work Permit and 10 days to apply for the Work Permit.
How To Apply for a Business Visa?
If you do not meet the requirements regarding the level of expertise and education of the Work Permit OR your contract is less than a year, you can apply for a single-entry or a multiple-entry business visa. Apply for a Visa on Arrival through an online application.
Five steps to obtaining a Business Visa on Arrival:
Fill out the secure online application form
Confirm and pay
Receive and print the Visa Approval Letter
Obtain an Invitation Letter from your employer in Vietnam*
Get your visa stamp upon arrival at one of three Vietnam international airports: Ho Chi Minh City Airport (CGN), Hanoi Noi Bai International Airport (HAN), or Danang International Airport (DAD).
What do you need to prepare
For your Visa Approval Letter:
Your most updated passport information
Credit card information for service payment
Expected Arrival Date
After 1 working day (urgent service) or 2 working days (normal one), you will:
Get visa approval letter via email.
Prepare 2 passport-sized photos (4x6cm) and an amount of USD for stamping fee to be paid to the Immigration officer at selective arrival airports in Vietnam.
Vietnam Entry and Exit Form (M3) to be completed when you arrive at an airport in Vietnam.
How To Apply for a Temporary Residence Card (TRC)?
Foreign nationals with Work Permit can apply for a Temporary Residence Card for longer-term working. The Temporary Residence Card is primarily for those who are working in an expert or specialist position, with established international and intergovernmental organisations, or direct relatives of applicants.
Prepare the following documents and submit to the Immigration Department or the Ministry of Affairs depending on the type of Temporary Residence Card you are applying for:
A written invitation from the locally-based entity**
A declaration with a picture**
A valid passport and a copy of the passport**
Papers proving your status such as Work Permit, Certificate, Business Registration Certificate, etc.**
** Any document that is not in Vietnamese must be translated and notarised according to Vietnamese regulations. Call Cekindo to receive the most updated information on how and where to legalise your documents.  
Summary Table of the Available Options  
Duration of Stay
Eligibility
What to prepare
Duration
Work Permit
12 – 24 months, renewable
Minimum 1 year of being in senior positions of relevant working experience

Expertise in your chosen field of employment.

Higher Education

For managers, executive officers, experts or technicians

Health check certification

Foreign Criminal Record

Certificate of Experience

University Degree

Copy of passport

A written request for a work permit*

Approval for the employment*

2 passport photos 4x6cm

40 working days
Business Visa
Up to 12 months, renewable
Sponsorship or an invitation letter from a business partner based in Vietnam – partner must sign and stamp all applications*
An invitation letter from a business partner based in Vietnam OR

Sponsorship*

Visa Approval Letter*

48-hour
Temporary Residence Card
1 to 3 years
Holder of a valid Work Permit in Vietnam

A member of the Board/Director of a Joint Stock Company

Founder of a Company in Vietnam

Professionals, students, trainees via national working or studying programs

A written request for a temporary residence card; declaration about foreigners applying for temporary residence cards

A copy of passport and a valid Work Permit

Registration certificate

5 – 7 working days
Changes in Vietnam Work Permit and Temporary Residence Card in 2020
Below are some latest updates on that all foreign companies and individuals should pay attention to:
1. TRC is no longer available for small investors
Unlike before, now every foreign individual must invest more than VND3 billion in a company in order to be able to apply for a TRC.
For even large investments, foreigners will get a TRC for up to 10 years.
However, for those who do not fulfill the minimum capital investment, they will only be able to apply for a DT4 business visa with a maximum validity of one year.
2. Foreign corporate investors can have an individual representative in Vietnam to receive a TRC or visa
Under the new permit and visa laws, a representative of the corporate investor is allowed to receive the TRC or business visa for up to 10 years.
3. Foreigners with a legal Vietnamese spouse are exempted from work permit application
This last update is still relatively new and unfamiliar, and further regulations on the exemption are yet to be finalised and implemented.
Got any question? Fill out the form below and receive your answer within 24-hours regardless of the time-zone of where you locate. Or call Cekindo today and receive a free consultation.