Benefits

of Establishing a Limited Liability Company in Vietnam
Protection of personal assets

Because the shareholders' liability is limited to their shares, in case of financial disputes, their personal assets are protected. Banks, creditors, and the government are not allowed to seize the assets.

Less paperwork and a streamlined process

It is significantly faster to establish an LLC compared to larger corporations and other entity types in Vietnam, thanks to a leaner and simpler management structure.

Expansion made easy

Raising capital via financial institutions, venture capitalists, and angel investors is much easier with an LLC.

An Experienced Bilingual team

Our team of English-speaking legal experts specializes in helping foreign companies set up their entities in Vietnam.

Regulated ownership transfer and decision making

Ownership transfers prioritize other members instead of external investors. Therefore, decisions in the company are made by like-minded, interest-driven partners. Quicker decisions mean more flexibility for startups and SMEs.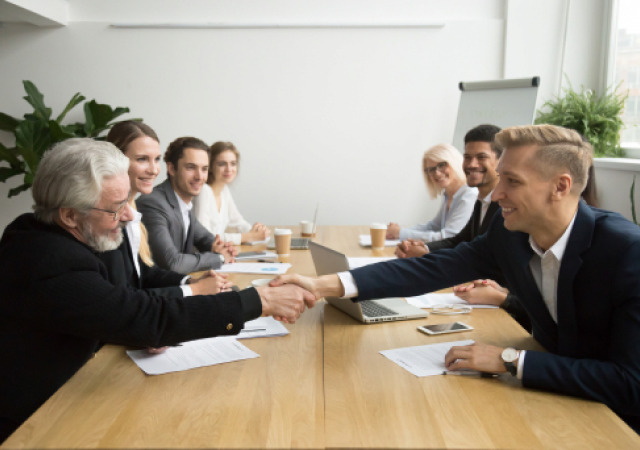 LLC Entity Set Up in Vietnam -
What You Need to Know
A Limited Liability Company (LLC) is the most common legal entity type in Vietnam. It is the ideal business identity for small and medium-sized enterprises (SMEs), considering its simple corporate structure that requires only one founder.
Furthermore, LLC is an excellent choice for entrepreneurs who intend to protect their personal assets, as the liability of the shareholders is limited to their shares only. Foreign investors can start an LLC as a whole company or as an individual. However, the process and required documents are different.
Requirements for Registering a Limited Liability Company
in Vietnam
LLC REQUIREMENTS AS A COMPANY
For investors who intend to register a Limited Liability Company as a company, the following requirements must be satisfied:
A registered business address : this can be a physical or a virtual address. It also depends on the business license requirements.
Business Certificate :(Certificate of Establishment) or a document that is equal and can attest to your firm's legal standing.
Charter Capital The total amount must be sufficient to meet the company's operating costs for at least the upcoming six months, including office rent, employee wages, and other miscellaneous costs. Generally, for a simple FDI LLC, the recommended amount is a minimum of 20,000 USD.
Financial documents : a bank statement, for instance, that shows the same or more charter capital that is meant for investment in Vietnam Any legalized copies of the investor's financial records must be submitted.
A Legal Representative : regardless of nationality, this person must be assigned to a managerial position or above and must be residing in Vietnam full-time.
Official Identification The legalized copies of the passports of the Legal Representative and Investor(s)
LLC REQUIREMENTS AS AN INDIVIDUAL
For investors who intend to register a Limited Liability Company as an individual, the following requirements must be met:
An official business address, which can be either physical or virtual. It also relies on the prerequisites for your particular type of business.
Legal Representative : in a management role or higher, living in Vietnam full time, regardless of nationality.
Charter Capital the amount must be high enough to cover the company's expenses, such as office lease, salaries, operational expenses, etc, for at least the next six months. Generally, for a simple FDI LLC, the recommended amount is a minimum of 20,000 USD.
Legalized Bank Statement : you will need to provide a copy of your most recent bank statement with a balance that is exactly that of, or exceeds, the Charter Capital amount. Before being translated and notarized in Vietnam, the bank statement must first be authorized by the Vietnamese Embassy in the nation where it was originally issued.
Notarised or legalized copies of the Official Identity : notarised copies of the Investor and Legal Representative(s)'s official ID (i.e. passport)
​​Procedures for Limited Liability Company Establishment
in Vietnam
Apply for Investment Registration Certificate (IRC) and Enterprise Registration Certificate (ERC)
Issued by the Department of Planning and Investment, IRC is one of the essential legal documents to start with. This certificate shows details on the registered investment project that the foreign investors are directly involved in through direct investment.
Also issued by the Department of Planning and Investment, an ERC is a hard copy that contains information on enterprise registration. For LLC, a Tax Code, aka a Business Code will be issued on ERC as well. These applications must be in Vietnamese.
Create a Company Seal
As it is the custom in business in Vietnam, a seal is very important since it proves that a paper or document issued by the company is legally valid. If a paper or document that displays official acts does not get stamped, it is not possible to signify that the acts are truly the deeds of the company.
Previously, each organization needed to register the business seal template with the appropriate authority before utilizing it; however, this is no longer the case under the present law. The type, number, design, and content of the company's seal will be determined by the company. The company's charter or regulations must be followed in the management and storage of seals. Companies must employ seals in transactions as required by law.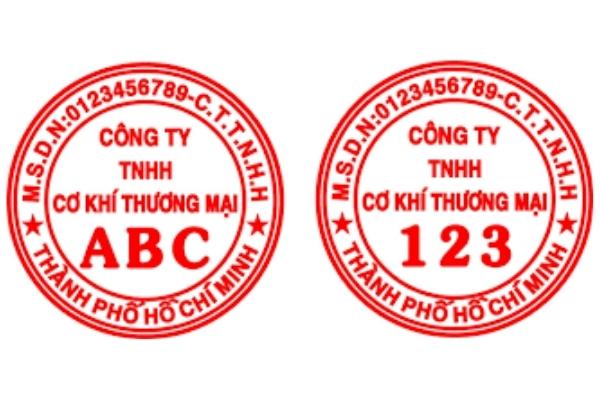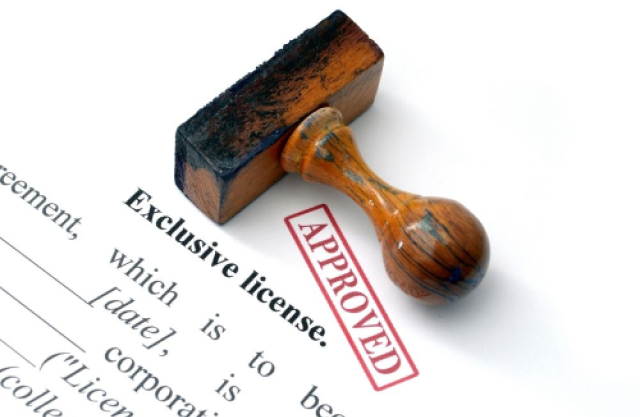 Documents and payments submission for post-license requirements
Open a bank account, pay for business taxes, contribute to charter capital, order e-invoice, provide e-signature and company stamps, etc.
Other licenses/certificates application (if any)
Make applications for any other necessary sub-licenses/certificates. This depends on the sector that a company is in. For example, if a company does wine trading, a wine retail license or wine wholesale license is required.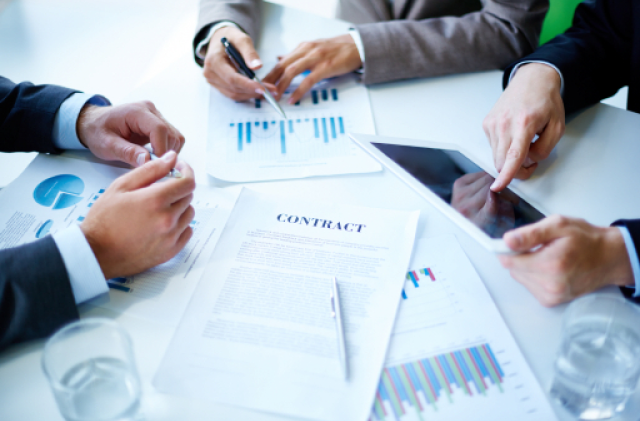 Things

to know before Incorporating a company
Do I have to be in Vietnam to set up my company?
The answer is no. We can arrange for your company to be set up fully remotely, in your name, and ready to operate as long as all the required documents are submitted.
What documents are needed to start the process?
Passport of Investors, notarized at the Vietnamese Embassy
ID/ Passport of Legal Representative of the company notarized in Vietnam or legalized at Viet Embassy in your country
Bank statement/Financial document ( balance showing it is larger than the Charter Capital amount and legalized at Viet Embassy in your country)
Office Lease Agreement in Vietnam
What certificates will be issued in order to start operations?
Investment Registration Certificate
Enterprise Registration Certificate
Other licenses/certificates application (if any)
Nominee Director

(AKA Legal Representative)
Requirements
For your company to be operating in Vietnam it needs Legal Representatives, also known as Directors. These people can be you or anyone on your team, however, it is required at least 1 Legal Representative resident in Vietnam. If you are setting up a company remotely, you will need to nominate a legal representative who is living in the country legally. This is a service that Cekindo can guide you through.
Things to know about the Nominee Director:
This is a non-executive role and this person would have very minimal power within your company
This person is responsible for signing basic paperwork to get your Company established, including the Investment Registration Certificate, Enterprise Registration Certificate, and Bank Account Application.