When doing business in Vietnam, it is important to measure the quality of the service you provide from time to time.
Furthermore, to stay on top of the competition, having an overview of your competition is highly crucial.
Both goals can be achieved through what is called a Mystery Shopping.
Enhance Brand Reputation & Always Be One Step Ahead
Regardless of the business sector and industry, every business is required to deliver exceptional quality of service to enhance brand reputation and maintain customer satisfaction.
As such, everyone that is related to the company, be it front-line employees, managers, franchisees or suppliers, is responsible for making sure that the brand promise is delivered to each and every customer.
Measure what you want to measure and we will get it done for you through our personalised mystery shopping service. From things that are as simple as the cleanliness of the store and friendliness of the staff to more complicated things such as sales effectiveness and cost efficiency, we customise as requested.
Even further, we go beyond the scope of your company. If you want to measure how well the performance of every competitor of your business in Vietnam is, let us know. Once you get the results, you can strategise to always be one step ahead of your competitors.
Ready for Your Mystery Shopping in Vietnam?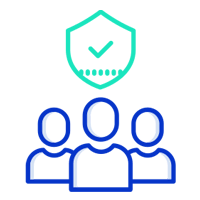 Are you ready to boost your brand reputation and stay unbeatable in the business? It is time to do your mystery shopping in Vietnam and our experienced professionals are ready to help you.
Having been in the Southeast Asian market for almost a decade, Cekindo knows what is best for business and understands the local market (in this case Vietnam) deeply.
Contact us by filling in the form below to discuss your mystery shopping needs. We will get back to you shortly.