The Immigration Law in Vietnam obliges foreigners staying or working in Vietnam to obtain visa and permits to comply with local regulations.
Obtain Vietnam Business Visa
A business visa in Vietnam, also known as DN Visa, is granted to foreigners who are able to present an invitation letter from a business partner based in Vietnam.
Definition of DN Visa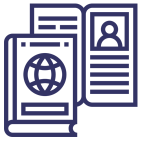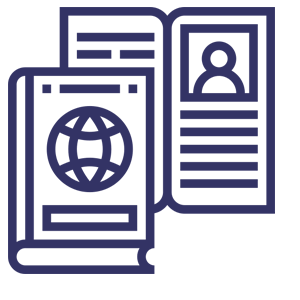 DN Visa allows foreign nationals to stay, do business and work in a company that is legally registered in Vietnam. The validity of a DN Visa varies, but the maximum validity is one year (12 months).
In general, a DN Visa is issued with validity of either one month, three months or six months, considering that it serves its purpose to enable foreigners to stay and work only short-term in the country. Furthermore, a DN Visa comes in single-entry or multiple-entry.
Are you eligible to apply for DN Visa?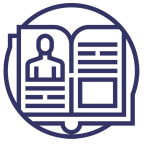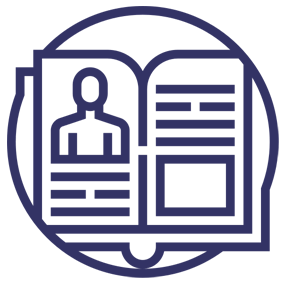 If you want to apply for a DN Visa, you need to be a foreigner who is invited to do business and work in a Vietnamese company. But in order to do so, you must not have a Vietnam work permit.
Or, you are also eligible when you are a student who intends to do an internship. A Vietnamese company that invites you for internship should provide you with an invitation letter.
Vietnam Business Visa: Requirements + Restrictions Apply
Immigration offices in different countries may impose different requirements and restrictions.
If you visit Vietnam, take into account the following requirements and restrictions:
Your passport must be valid for at least six months from the date of departure. If you submit a temporary passport, your application is likely to be rejected.
Your passport must have two blank pages for visa stamp.
You must be able to present an invitation letter or a sponsorship letter from either a legal company or a business partner in Vietnam*.
 You cannot apply for an e-visa for DN Visa. The only way to apply is through sponsorship.
It would be a rather quick and easy process to apply for DN Visa, as long as you satisfy all the requirements and submit a complete set of required documents.
*If you are unable to find your own sponsor, Cekindo as a licensed business consulting company that is based in Vietnam, can act as a sponsor and prepare an invitation letter for foreigners who do not have a Vietnamese sponsorship.
Vietnam Business Visa Application with Cekindo
Cekindo's team of visa specialists is ready to assist you in applying for your business visa in Vietnam.
We will do the application on your behalf.
Contact us today through the form below and we would be happy to guide and assist.