Benefits

Of Applying For A Work Permit With Cekindo
Full transparency for the entire process

We understand that Vietnam is full of dubious visa agencies that swindle & lie throughout the application process. Cekindo has zero hidden fees and we work with you and listen to your needs closely throughout the entire process.

English-speaking Experts

Our team of legal immigration experts has extensive experience with foreign immigration solutions in Vietnam, apart from being friendly and bilingual.

Fully Online Process

100% online services. Consultation, billing, onboarding, and processing have been transitioned to completely digitized services for everyone's security until Covid restrictions are eased.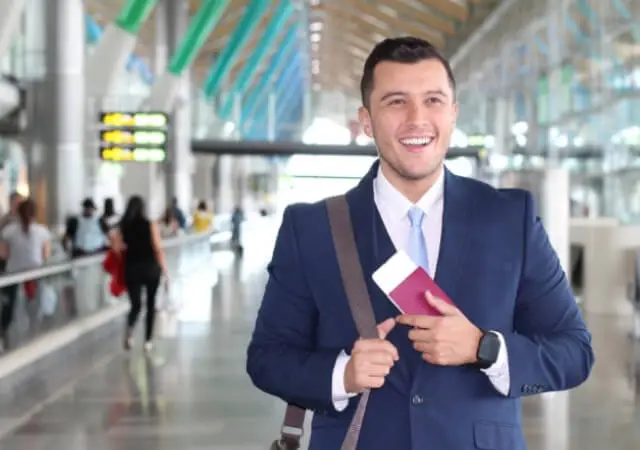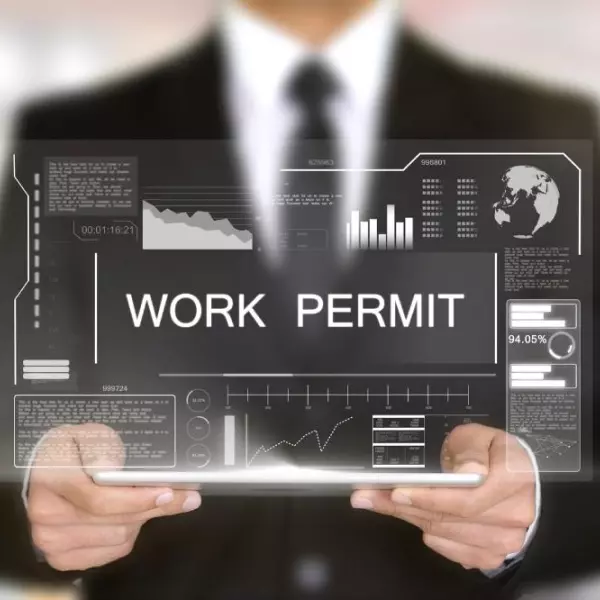 Getting a Work Permit in Vietnam
Vietnam Immigration Laws mandate foreigners working in Vietnam secure a Vietnam Work Permit or Work Visa to comply with local regulations.
Several factors contribute to the high demand for foreign employees in Vietnam. The most important ones are:
Lack of technical knowledge: even though the quality of education in Vietnam has improved, the country still lacks highly qualified personnel and talents with specialized skills, expertise, and knowledge
Foreign investments: throughout the years, significant growth of the economy has been observed in Vietnam. Foreign investments that are poured rapidly into many cities, like Ho Chi Minh City and Hanoi, are part of what makes Vietnam grow.
COVID-related Updated for 2021 & 2022
Following the current public health situation (coronavirus pandemic), foreigners who are experts, business managers, high-tech workers, and have a certificate showing a negative test result for COVID-19, issued by competent authorities of the host country and approved by Vietnam MOH (Ministry of Health), will be allowed to enter Vietnam. Furthermore, you must be fully vaccinated against the virus. However, you must be strictly isolated at established accommodation for 8 days to ensure safety measures and prevent the spread of the virus.
Work Permit

in Vietnam – What You Need to Know
The Process
A Work Permit enables foreign workers in Vietnam to be employed and conduct business activities that result in profits. Foreign investors who have companies in Vietnam can be exempted from work permit applications.
A Work Permit is issued for 12-24 months and can be renewed. The length of the application process is estimated to take 20 working days
Qualifications
To be eligible to apply for a Work Permit to be employed in Vietnam, the following conditions are to be satisfied:
18 years of age or older
Physically and mentally fit to work
Must possess required professional qualifications or technical skills
Have never been convicted of criminal activities
Foreign workers who are to be employed in the private medical sector or pharmaceutical sector, or to be in direct involvement with disease examination or treatment in Vietnam must comply with all the stipulations on private medical or pharmaceutical practices
Requirements
Furthermore, the following documents are to be submitted. Note that incomplete documents may result in your application process being delayed by the authority.
Application for working in Vietnam
A form of criminal record issued by the competent authority from the country of origin of the applicant. Moreover, foreigners who have lived in Vietnam for longer than six months are required to submit a criminal record form issued by the Department of Justice in Vietnam's local office.
Medical certificate declaring the applicant in good health.
Legal copies of certificates regarding professional skills such as Bachelor's degrees, Master's degrees, PhD's degrees, and certificates of qualifications granted under the existing law of the country of origin of the applicant.
A notarized copy of your passport.
A letter stating the working experience of the foreigner in a foreign company.
Benefits of having a Temporary Residence Card in Vietnam
Easy travel and cost-saving: in general, a TRC is valid for one to five years and if its holder is allowed to leave and enter Vietnam multiple times easily. In terms of cost, there is no need for foreigners to apply for visa extension many times since the validity of the TRC is up to five years
Apartment purchase: with a valid TRC, foreigners can buy apartments easily and conveniently
Getting a driving license: will be treated as a local to get a driving license
Required Documents for a Temporary Residence Card Application
An application form
ORIGINAL and notarised copies of the passport of a foreign individual, with a visa that is still valid
ORIGINAL and notarized copies of the employer's business registration certificate/investor registration certificate of organizations, businesses guarantee
A notarized temporary residence declaration form in the locality (Temporary residence declaration form or application for temporary residence confirmation; this document is provided by the landlord where the foreigner stay)
Proof of eligibility for a temporary residence card is one of the documents such as work permit (exemption for a work permit), certificate of the head of representative office, member of the Board of Directors; marriage certificate or other valuable papers to prove eligibility for a temporary residence card
Pictures of the foreigner (white background, 2cm x 3cm size)
See Our TRC Services Page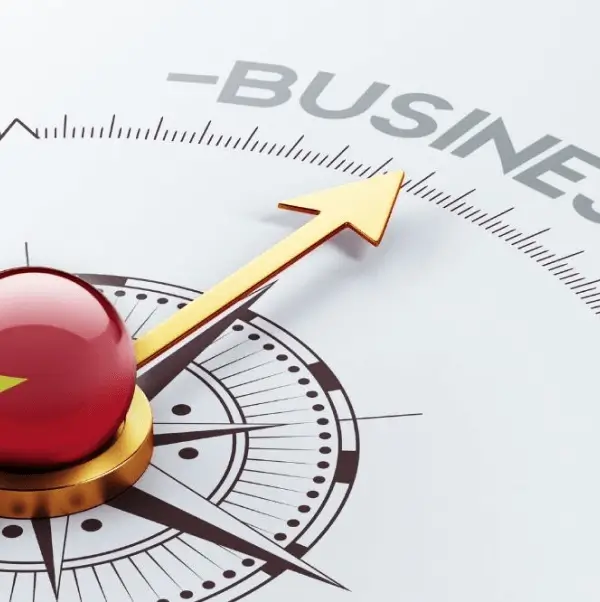 Vietnam Investor Visa
In addition to a work permit and temporary residence card, another type of visa that appeals to foreigners in Vietnam is Investor Visa. Investor Visa, also known as DT Visa, is available for foreign investors and foreign lawyers having their legal practice in Vietnam.
There are four types of Investor Visas that are granted to foreigners:
DT1 Visa: Foreign investors and representatives of foreign companies that make investments in Vietnam with a minimum capital contribution of VND 100 billion are eligible to apply. Those investing in certain business fields and sectors decided by the Vietnamese government are also eligible to apply. The validity of DT1 is up to five years.
DT2 Visa: Foreign investors and representatives of foreign companies that make investments in Vietnam with a minimum capital contribution of VND 50 – under VND 100 billion are eligible to apply. Those investing in certain business fields encouraged by the Vietnamese government are also eligible to apply. The validity of DT2 is up to three years.
DT3 Visa: Foreign investors and representatives of foreign companies that make investments in Vietnam with a minimum capital contribution of VND 3 – under VND 50 billion are eligible to apply. The validity of DT3 is up to three years.
DT4 Visa: Foreign investors and representatives of foreign companies that make investments in Vietnam with a capital contribution of under VND 3 billion are eligible to apply. The validity of DT4 is up to 12 months.
See Our TRC Services Page
Contact Our Consultants
Please send your question(s) by filling in this form. Our consulting team will quickly answer you via Email for a free consultation. Due to the current situation we are able to provide our services 100% online for everyone safety
Selected Testimonials

Not only was the team professional throughout our interactions, they even went beyond their responsibilities to ensure that our company's needs were fulfilled.
Sean Ching
Founder & CEO, Clap Tech Limited Company

Cekindo has assisted our company with company registration and nominee director services. Everything has gone smoothly and we wish to have further support in the future. Thank you Cekindo!
Sophie
Founder, Shewutrade Group

Besides being understanding, patient and kind; Cekindo was extremely efficient and practical as well and guided me every step along the way. I would highly, highly recommend anyone who is either in urgent or not-so-urgent need of obtaining a visa for Vietnam to work with Cekindo. It has been a privilege doing business with them and I know who will be my agents in the future!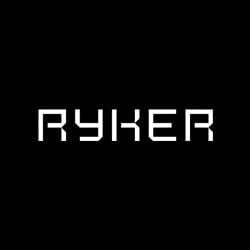 Cekindo has been a great help in the incorporation of our company in Vietnam by providing useful information and clear explanation on complicated regulatory procedures. The team went the extra mile by helping us to clarify on other matters pertaining to Vietnam, and proactively helped us to liaise with the respective internal functions on our queries and responded promptly.
Louis Koh Kay Boon
CEO, Ryker Company Limited
Frequently Asked Questions
Is it possible to use a business visa to work in Vietnam?
The term "business visa" gets tricky in the Vietnamese context. In Vietnam, there are several kinds of visas that might be used for business purposes, and their requirements, validity and conditions differ. As a rule of thumb, DN business visa is the one you should apply for when working in Vietnam.
Is it easy to obtain a business visa or working permit?
Who can be a visa sponsor?
Does a Vietnam tourist visa allow me to work in Vietnam?
What if I insist on working in Vietnam on a tourist visa?
Is it possible to work in Vietnam without having a work permit?
Can I get a job easily in Vietnam?
Our Clients Find This Helpful.
Please Review.