Following the current public health situations (coronavirus pandemic), foreigners who are experts, business managers, high-tech workers and have a certificate showing not tested positive for COVID-19, issued by competent authorities of the host country and approved by Vietnam MOH, will be allowed to enter Vietnam, However, they must be strictly isolated at established accommodation to ensure safety measures and prevent the spread of the virus.
Vietnam Immigration Laws mandate foreigners working in Vietnam to secure a Work Permit or Work Visa to comply with local regulations.
High Demand for Foreign Workers in Vietnam
Several factors contribute to the high demand for foreign employees in Vietnam. The most important ones are:
Lack of technical knowledge: even though the quality of education in Vietnam has improved, the country still lacks of highly qualified personnels and talents with specialised skills, expertise and knowledge.
Foreign investments: throughout the years, a significant growth of economy has been observed in Vietnam. Foreign investments that are poured rapidly into many cities, like Ho Chi Minh City and Hanoi, are part of what make Vietnam grows.
The Process of Vietnam Work Permit
A Work Permit enables foreign workers in Vietnam to be employed and conduct business activities that result in profits. Foreign investors who have companies in Vietnam can be exempted from work permit applications.
A Work Permit is issued for 12-24 months and can be renewed. The length of the application process is estimated to take 20 working days.
Requirements for Getting a Vietnam Work Permit
To be eligible to apply for a Work Permit to be employed in Vietnam, the following conditions are to be satisfied: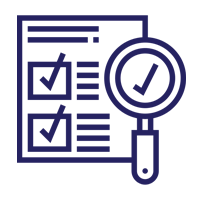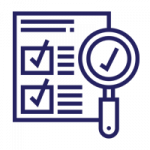 18 years of age or older.
Physically and mentally fit to work.
Must posses required professional qualifications or technical skills.
Have never been convicted of criminal activities.
Foreign workers who are to be employed in the private medical sector or pharmaceutical sector, or to be in direct involvement with disease examination or treatment in Vietnam, must comply with all the stipulations on private medical or pharmaceutical practices.
Furthermore, the following documents are to be submitted. Note that incomplete documents may result in your application process being delayed by the authority.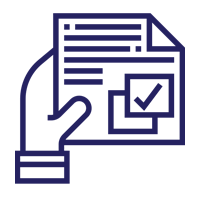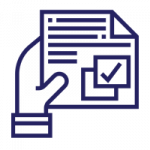 Application for issuance of work permit of the employees.
Application for working in Vietnam.
A form of criminal record issued by the competent authority from the country of origin of the applicant.
Moreover, foreigners who have lived in Vietnam for longer than six months are required to submit a criminal record form issued by the Department of Justice in Vietnam's local office.
Medical certificate issued in the country of origin of the applicant. If the foreigner has been residing in Vietnam, a health certificate must be granted under the regulations of the Ministry of Health.
Legal copies of certificates on professional skills such as Bachelor's certificate, Master's certificate, PhD's certificate and certificates on qualifications granted under the existing law of the country of origin of the applicant.
Photos (in color, not black and white).
A notarised copy of passport is required.
A letter stating working experience of the foreigner in a foreign company. Cekindo can provide you with the template.
Temporary Residence Card (TRC)
Holders of a valid Work Permit in Vietnam, members of the Board/Directors of a Joint-Stock Company, founders of companies in Vietnam, professionals, students and trainees via national working or studying programs are eligible candidates for a temporary residence card.
The main purpose of the card is to prove an identity and serve as an entry visa when travelling to Vietnam. Foreigners residing in Vietnam for at least one year should apply for a TRC immediately after the arrival to the country, and the processing takes from 5 to 7 working days.
Benefits of having a Temporary Residence Card in Vietnam
Easy travel and cost saving: in general, a TRC is valid for one to five years and if its holder is allowed to leave and enter Vietnam multiple times easily. In terms of cost, there is no need for foreigners to apply for visa extension many times since the validity of the TRC is up to five years.
Apartment purchase: with a valid TRC, foreigners can buy apartments easily and conveniently.
Getting driving license: will be treated as a local to get a driving license.
Required Documents for a Temporary Residence Card Application
An application form
ORIGINAL and notarised copies of passport of foreign individual, with a visa that is still valid.
ORIGINAL and notarised copies of the employer's business registration certificate/investor registration certificate of organisations, businesses guarantee
A notarised temporary residence declaration form in the locality (Temporary residence declaration form or application for temporary residence confirmation; this document is provided by the landlord where the foreigner stay)
Proof of eligibility for temporary residence card is one of the documents such as: work permit (exemption for work permit), certificate of head of representative office, member of the Board of Directors; marriage certificate or other valuable papers to prove eligibility for a temporary residence card
Pictures of the foreigner (white background, 2cm x 3cm size)
Work Permit Vietnam Application with Cekindo
It would be easier for foreigners to apply for a Work Permit with the assistance of a professional visa specialist in Vietnam, like Cekindo. Moreover, we can provide sponsorship to those who cannot secure a sponsor in Vietnam on their own.
A team of visa experts at Cekindo will assist your Work Permit application through the following steps:
Issuing Visa Approval Letter.
Acting as a local representative to provide sponsorship and invitation letters.
Assisting with permit renewal and extension.
Advising on how to obtain a Work Permit.