The expanding wealth, rising middle-income group, larger young population, increased mobility, urbanization, and changing consumer attitudes are all indicators of Vietnam's dynamic business climate. The modern business environment is preferred by entrepreneurs in order to open up new business possibilities and breakthroughs. Choosing to establish a limited liability company (LLC) in Vietnam is a significant and profitable decision, regardless of your size as a company or as an entrepreneur.
Find Out About Cekindo's LLC Company Registration Services in Vietnam
You can use the advice and knowledge in this article to start an LLC in Vietnam. For a more comprehensive and updated guide, refer to our Guide to Starting and Operating an LLC in Vietnam.
Definition of Limited Liability Company
LLC is a common abbreviation for limited liability company. This type of legal entity is often the most straightforward approach to launch a business in Vietnam, as it also protects your invested assets. In other words, the responsibility of a shareholder in an LLC is only capped at the value of their shares and does not extend to their private assets.
Reasons to Start a Limited Liability Company in Vietnam vs Other Countries in Asia
Reduced Operating Costs
With a young labor force and job market, Vietnam has overall lower pay and lower operation costs than other nations (roughly half of China's rates, for example). Additionally, it explains why Vietnamese goods are considerably less expensive than those from other nations.
Growth Opportunities Ready to Take
Although the quality of Vietnamese products is improving so they can compete in the international market, there are still numerous goods and services that are not up to standard. Investors can tap into these areas and are likely to be successful if they conduct adequate market research and analysis for in-demand yet subpar goods and services. As a result, a variety of industries in Vietnam are drawing more and more international capital.
Benefits of Starting an LLC in Vietnam
Compared to other types of entities in Vietnam an LLC has the most simplified structure and is the easiest one to set up. This is especially true if your company is an SME (Small & Medium Enterprise) run by one or a few shareholders. Additional benefits are listed below:
Prevent legal actions against members. For instance, if a corporation experiences financial difficulties, neither the government nor banks and creditors can seize any member's personal assets.
Greatly reduce process and operating paperwork in contrast to larger firms and entities in Vietnam.
Maintain operationality even if a shareholder or shareholders pass away.
Offer great prospect and growth potential, thanks to the easy process for receiving funds from angel investors, venture capitalists, or other financial institutions.
Protect your organization from double taxation whenever necessary.
Help your company appear more credible as transparency is a priority of this entity.
Business Structure of an LLC
If you are considering setting up a limited liability company, doing in-depth research on its legal framework and limitations is a must.
All LLCs in Vietnam are classified into two distinct types based on how many members it has. According to Vietnam's incorporation regulations, a single-member LLC can only have one member at the time of formation, if not it will become a multi-member LLC. However, a multi-member LLC cannot exceed 50 members.
Interested in doing business in Vietnam? Check out our complete guide for business setup, now available as an interactive checklist!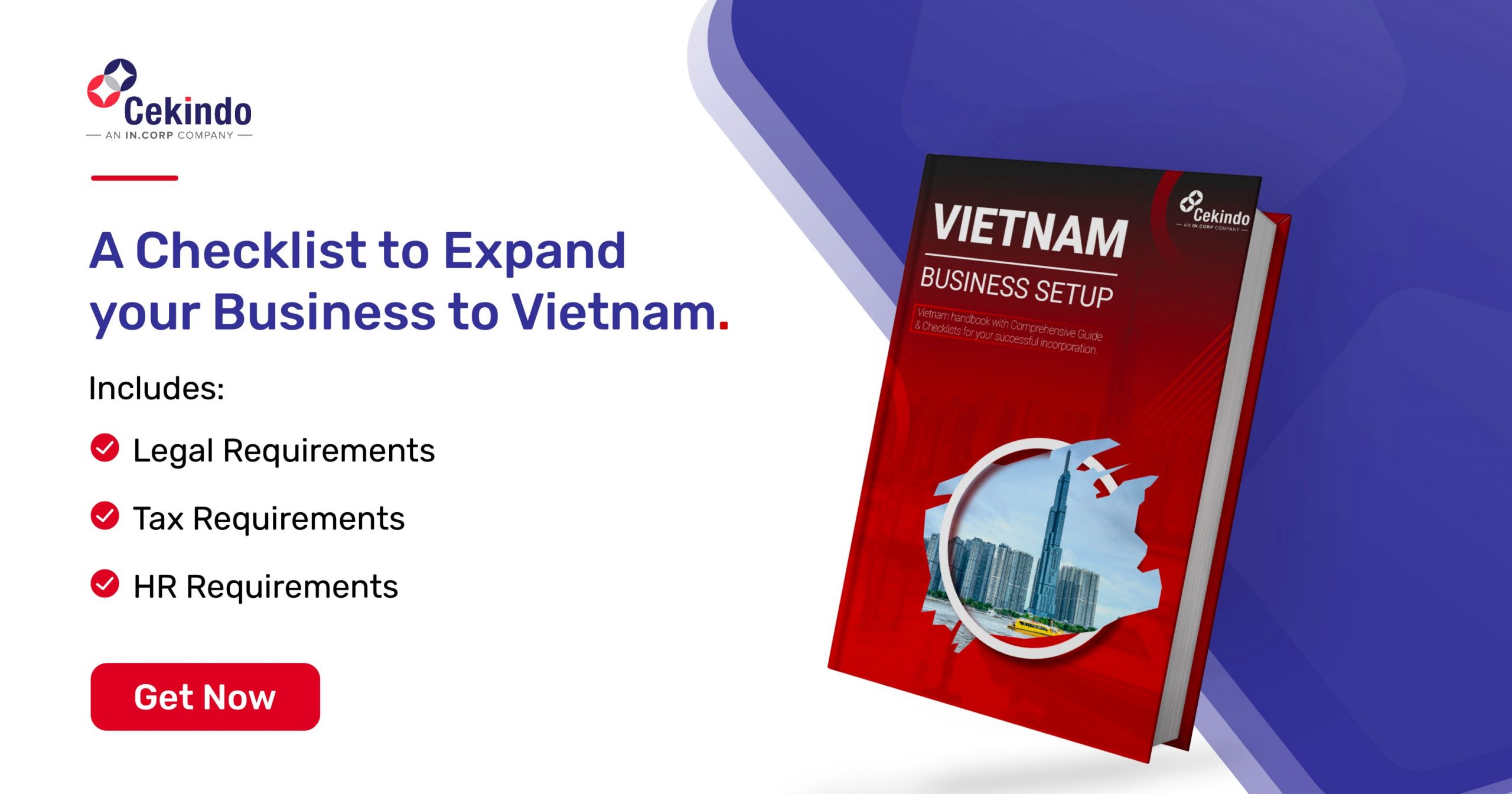 Single-Member LLC
The only member of a single-member LLC also takes the title of company owner. He or she will be fully responsible for all of the company's liabilities and debts, although these cannot exceed his or her capital investment.
The owner has the option of designating representatives to assemble a board of members and elect a president.
The president and board of members will then nominate a general director. A general director (or CEO) has the responsibility of managing the day-to-day operations of the firm, and also carrying out other assignments given by the company owner. The president will oversee the performance of the director and the board.
In terms of charter capital, the business owner is required to make a complete capital investment. The charter capital of this type of LLC cannot be reduced; the stakes of the owner or third parties may only be raised.
The single-member LLC will change into a multiple-member LLC if capital was contributed by parties other than the owner. The company will then have ten working days to submit registration once the change takes place.
Multi-Member LLC
A multi-member LLC is created when there are two or more (up to 50) members. Each member of a multi-member LLC is entitled to member benefits such as voting rights proportionate to their capital investment, attendance at board meetings, shares and profits proportionate to their capital investment, and preferential consideration for additional capital contributions.
According to Vietnam's Enterprise Law, in addition to the rights above, members are permitted to dispose of, sell, or transfer their capital share back to the remaining members or non-members.
The board of members must select the general director (or CEO), as in a single-member LLC. This person may be a partner in the business or a third party. In a multi-member LLC, the general director's duties include managing everyday operations while also acting as the company's legal representative.
In contrast to the first type of LLC, decisions are ultimately made by the board of members. Members are appointed based on the share of the invested amount.
Process of Registering a Limited Liability Company
Starting an LLC in Vietnam will be considerably easier with Cekindo's guidance than it would be on your own. You have certain legal requirements to fulfill as well as multiple procedures to follow.
First, the Department of Planning and Investment must authorize your LLC and provide you with an Investment Registration Certificate (IRC).
Additionally, you will have to submit the IRC to apply for an Enterprise Registration Certificate (ERC), also known as the Business Registration Certificate (BRC). Usually, the complete procedure lasts 45 days.
What steps do you need in order to open an LLC in Vietnam?
Schedule a meeting with the Department of Planning and Investment
Obtain legalized documents (passport & others) from your home country;
Obtain certified copies of passports or identification cards;
Sign a lease agreement to rent an office;
Apply for an IRC and ERC through Cekindo;
Obtain a certificate of initial tax registration;
Establish a bank account;
Declare your company's information on the National Business Registration Portal.
Start doing business and process invoices
Once your company is fully incorporated you will have the possibility to apply for a Temporary Residence Card.
This article was originally published in December 2018 and was updated for readability and accuracy in September 2022.
Originally published: 30 December 2018; last updated: 09 September 2022
About Us
Cekindo is a leading provider of global market entry services in South East Asia. We are part of InCorp Group, a regional leader in corporate solutions, that encompasses 8 countries in Asia, headquartered in Singapore. With over 500 legal experts serving over 12,000 Corporate Clients across the region, our expertise speaks for itself. We provide transparent legal consulting, setup and advice based on local requirements to make your business perfectly fit into the market with healthy growth.
Don't take our word for it. Read some reviews from some of our clients.