Vietnam's numerous investment opportunities is nothing new to the world, especially for those aspiring entrepreneurs and investors looking to venture into Southeast Asia. Company registration in Vietnam has seen tremendous growth over the past few years. Known as the second China, Vietnam has achieved its economic openness and robustness today with a lot of efforts over the years.
Are you entering the Vietnamese market? See Cekindo's Company Registration Services
The World Bank cited that Vietnam has transformed from being one of the world's poorest countries into growing middle-income country over the past thirty years. In addition, according to the 2019 Doing Business Report by the World Bank, the outlook for setting up a business in Vietnam is becoming better and better due to its improved investment transparency and other initiatives for unceasing development.
In order to operate a foreign company in Vietnam with 100% ownership, you will need to acquire two certificates from relevant authorities: investment registration certificate and enterprise registration certificate.
In this article, Cekindo will provide you with some legal insights into obtaining the certificates.
Business in Vietnam: Enterprise Registration Certificate
Enterprise registration certificate, also known as ERC, can be a soft copy or a hard copy file containing information of enterprise registration.
An investment authority can only issue an ERC to an enterprise when they fulfill the following requirements:
The business field is not prohibited
The business name is in compliance with Vietnam Law
Enterprise registration documents are complete
The enterprise registration fee and other charges are paid in full
Business in Vietnam: Investment Registration Certificate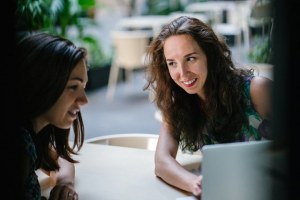 The investment registration certificate with its acronym IRC is an e-document with the information of the registered investment project.
When foreign investors own at least 51% of charter capital of the investment projects, the investment registration certificates become mandatory.
For investment projects that are subject to investment policy decision, once the investment authority has received the investment policy, they have to issue the investment registration certificate to an investors no more than 5 business days.
On the other hand, application must be submitted by the investor for projects that are not subject to investment policy decision. Then, the investment registration authority must issue the investment registration certificate to the investor within 15 business days upon the receipt of the valid application.
RELATED: Everything You Need To Know To Set Up a Company in Vietnam
Company Registration Procedure
The items stated below are the details of company registration procedure in Vietnam:
The founder or the authorised individual has to submit a complete registration dossier to the registration agency
The registration agency will check if the submitted documents are complete and valid in 3 days
If the application is refused, a notification in writing will be sent to the founder or the authorized person with reason and requirements stated
In addition, all foreign companies in Vietnam must also meet other specific conditions under Investment Law and Enterprise Law
The registration process used to take a long time. However, it has been made possible by hours given that the applicant provides all required information:
Name of company
Registered address
Registered capital
Other legal documents
It is advisable that you engage a trustworthy company formation and business registration agency for the certificates registration in Vietnam.
How Cekindo can Assist with Obtaining Business Registration Certificate and Company Registration in Vietnam
Cekindo is your top choice for your business registration certificate, be it investment registration certificate or enterprise registration certificate, in Vietnam because of our years of experience and expertise as a legal and business consultant.
We will handle the entire registration process and submit the dossier on your behalf so that you don't have to think about this part of investing in Vietnam. If you want a reliable certificate registration service that gets the job done with no hassles, Cekindo is the right one for you.
Get in touch by filling in the form below.