Starting up a business from scratch can be difficult in Vietnam. With many legal entity options available it can be tough to choose which one fits best for your business plan. But, having a ready-made company kept 'on the shelf' ready to be purchased provides benefits that are worth pursuing. A shelf company in Vietnam that already exists with no liabilities and is simply ready to start a business quickly may be the ideal solution for you.
Find Out About Cekindo's Legal Services Assisting With the Purchase of Shelf Companies
The pre-registered company has the ability to create a strong client base in a short amount of time, which already means a successful start to the growth of the company. This article will not only assist you on the benefits of a shelf company in Vietnam but offer you information with how this can come into force.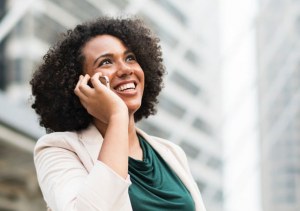 Buying a shelf Company in Vietnam and Its Noteworthy Benefits
Credibility and Confidence
A company that holds credible features is a company that will be successful when working with potential partners and clients. Evidently, a company that has been in existence for a number of years is likely to attract business partners and consumers in comparison to a newly developed company.
Because a shelf company offers this, clients will be confident with working amongst a company holding a reputable position in the market, therefore, having a trustworthy relationship.
An aged company
Having an aged company not only makes it easier to establish partners but enhances the corporate image. By purchasing a shelf company, the business will be in a better position to open a corporate bank account as well as easier access to loans.
RELATED: Buying a Shelf Company VS Registering a Company in Vietnam
Comparatively, when starting up a new business in Vietnam, there is a waiting period for the bank account to be organised and arranged. With a shelf company, this process happens right away. In most cases, a bank account is already attached to the company, meaning that it swiftly takes you straight into business.
Ease of process
Due to the simplicity of the process of purchasing a shelf company, it could potentially be the leading factor that draws investors in. When you choose to endure with a shelf company, you do not have to consider the discouraging paperwork that needs to be completed when starting a business from scratch.
The smooth process allows investors to kick start the company instantly. Once the purchase and the transfer of ownership have been made, the process of the company has begun activating the relationship between the company and potential partners.
Speed of acquiring the company
Many people steer away from company registration due to the time process, which is why entrepreneurs opt for shelf companies. Within a quick purchase, it can lead to immediate contracts and sales.
What is more, the transfer of title and ownership can be very quick, leaving out the delays and transfer time when setting up a new company. With the long process of company registration out of the way, the speed of acquiring the company is instant.
How Can Cekindo Help?
Our team of specialists can provide investors with assistance in making the choice on which shelf company you wish to purchase. If you want further information or even other options, we can provide you with information and support you need through our wide range of expertise.
Get in touch with us now by filling in the form below.