About Cekindo Vietnam
Having been in the industry for over 10 years, Cekindo as a part of InCorp Group is the trusted counsellor, advisor and business partner to many business leaders and organisations across all industries. Cekindo's mission is to prepare your global business for local success in Vietnam. Cekindo provides market entry services to companies and investors who want to enter new markets across South-East Asia. From product registration and company registration to visas and work permit, Cekindo is committed to supporting you in every step in your business from every city in Vietnam. Our team of highly skilled legal experts & consultants are ready to create a tailor-made business entry plan for you and implement it seamlessly
Why choose us?
Here are the top reasons why you should work with us: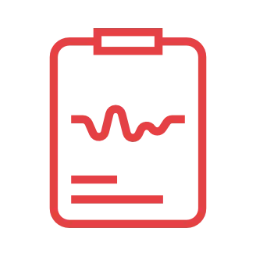 Our Experience
We have been helping 400+ inquiries per month to help foreign companies set up in Vietnam and SEA. Having been in the industry since 2011 and supported by over 100 well-trained professionals, we guarantee the most effective and efficient solutions for you.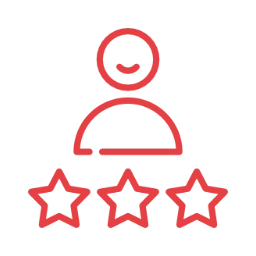 Your Long-Term Success
At Cekindo, we are not just your one-time consultants. We strive to be your one-stop partner for the long run. Our team of lawyers and paralegals, accountants, market research analysts, and consultants develops personalized solutions for every step of your success.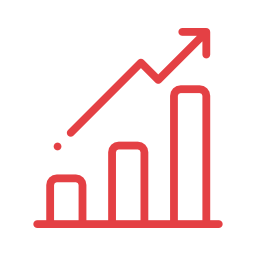 Our Quality
We have a reputation for excellence and quality, which was recognised when we won the Most Trusted Consulting Firm of the Year Award in 2016, among other awards. We believe that customers are one of the key stakeholders in the business.
Cekindo Highlights
1000
+
Companies Incorporated
1000
+
BPO (Outsourcing) Clients
2500
+
Total Successful Clients
Selected Testimonials
Cekindo handled business visa for our new colleague promptly and made the start of our company in Vietnam easier and faster. I particularly enjoyed communication with the consultant, who advised the best solution for us and was all the time available to answer any questions. She made sure that all the documents were collected and prepared on time and we got great support during the whole process. Thank you Cekindo!
Ivana Bartonkova – Marketing and HR director of Port Cities Vietnam
After comparing several consultants, I found Cekindo is an international and professional organisation with a good understanding of the local market. Cekindo helped our company to set up our first Indonesian entity, and also helps with day-to-day operation. Cekindo shows a high level of professionalism. Jumpstart the business in Indonesia, take care of the routine process. Therefore, we can focus more on our core business.
Max Yang – President, Indonesian Region, China Fortune Land Development Co., Ltd.
Herewith we want to express our appreciation to PT. Cekindo Bisnis Grup and their team for all the support on medical devices services so far. We would like to take this opportunity to thank Cekindo for taking the time to listen to our needs. Whenever a need has arisen, we have always received their consistent, timely and quality support. We would not hesitate to recommend Cekindo team for any related activity or services.
My Linh Hoangova – Executive, ELC Group
Cekindo helped us to cover important quarterly reporting when our Chief Accountant suddenly resigned. They did all the necessary paperwork. Fast and reliable.
Jozef M. – CEO of Finchef Co., Ltd.
Besides being understanding, patient and kind; Cekindo was extremely efficient and practical as well and guided me every step along the way. I would highly, highly recommend anyone who is either in urgent or not-so-urgent need of obtaining a visa for Vietnam to work with Cekindo. It has been a privilege doing business with them and I know who will be my agents in the future!
Not only was the team professional throughout our interactions, they even went beyond their responsibilities to ensure that our company's needs were fulfilled. We highly recommend their services to any companies who would like to have peace of mind and just focus on their businesses.
Sean Ching – Founder & CEO, Clap Tech Limited Company (Distributor for Tonino Lamborghini Vodka)
As a foreigner it is difficult to have a general overview on starting a company in Vietnam, particularly on handling costs, communicating expenses and fiscal. When I reached out to Cekindo, the team was responsive and efficient upon customer requests. Furthermore, the team's English proficiency helped a lot during the consultation.
Christopher – Founder, Saphire
I have successfully received the TRC permit for me and my family, thanks to Cekindo team's dedication and perseverance. We had some bumps along the way but we got it done, good job. I worked with different consulting companies in the past, outside of Vietnam, Cekindo is one of the most responsive and agile.
Nadav Sarel – Founder & CEO, Telestar Limited Liability Company
Cekindo Vietnam's team has always been very responsive and helped us with sense of urgency. We have never been disappointed with Cekindo's services.
Yasuhiro – Founder, Adgorithmics
Cekindo has assisted our company with company registration and nominee director services. Everything has gone smoothly and we wish to have further support in the future. Thank you Cekindo.
Sophie – Founder, Shewutrade Group
It was our pleasure to deal with Cekindo. Indeed, the company with its specialised team was at the highest level of professionalism in dealing with customers and was serious in providing assistance and advice. Many thanks to Cekindo and all the team members. I wish you lasting success in the years to come.
Amer – CEO, Vietnam Family Import Export Company Limited
Cekindo has been a great help in the incorporation of our company in Vietnam by providing useful information and clear explanation on complicated regulatory procedures. The team went the extra mile by helping us to clarify on other matters pertaining to Vietnam, and proactively helped us to liaise with the respective internal functions on our queries and responded promptly.
Louis Koh Kay Boon – CEO, Ryker Company Limited