Concerning company registration in Vietnam, the Vietnamese government has recently made changes to the Company Law in Vietnam which may affect the existing companies in the country.
One of the changes we are going to highlight here is the required documents to be submitted to all relevant authorities when business owners want to make changes to their registered business addresses in Vietnam.
The change of a legal business address requirements under the amended law is different for each Vietnamese firm, depending on the company's circumstances.
Investing in Vietnam? See our Business Incorporation Services
Therefore, it is highly recommended to seek expert's advice when you would like to change your legal business address in Vietnam with full compliance with Vietnam law.
Requirements for Changing A Registered Business Address after Company Registration in Vietnam
Having a registered business address is the most critical requirement for an entrepreneur to incorporate a company in Vietnam.
In case you are not able to get a permanent address in time but you already want to set up and run your business immediately in Vietnam, you can always use a virtual office as an alternative as your legal address for registration.
Then, you can change the registered legal address afterwards, once your company has been established in Vietnam. Cekindo's company formation specialists can assist you in choosing and changing a business address for you based on your requirements.
Situations when You Need to Change the Legal Address of Your Company
There comes several circumstances, compulsory or optional, when a business owner needs to change the company's legal address.
We will list the cases that allow you to change your registered business address in Vietnam:
When your company requires a new address because the contract of your existing office has ended
When you use a virtual office address for your registered business address
When you move your office from one city to another in Vietnam, you will need a new address
When a foreign parent company wants to move their head office of their branches in Vietnam from one region to another
When the business owner decides to expand their business operations and wants to change the registered address
How to Change a Company's Registered Address in Vietnam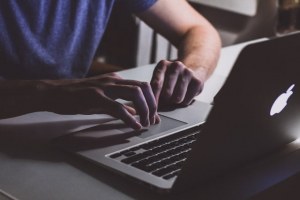 The decision of the change of a company's legal address must be made by the owner or the management of the company.
The decision is made at a general or special meeting and must be in records.
If the entity is a local-owned company, the Articles of Association has to be changed; and if the entity is a foreign-owned company, the address in the investment certificate ought to be replaced with the new address.
The company must file a request with regard to the change in the legal address of a company as to inform the Companies Register.
Upon the approval of the change, the foreign company will then receive a new certificate of investment.
RELATED: Guide to Corporate Secretarial & Compliance Services in Vietnam
Document Requirements for Legal Address Change
The types of documents for legal address change necessary to be submitted to the Trade Register depend greatly on if the company applies for the change has a foreign shareholder or a local shareholder.
The procedure is less complex if the company has a local shareholder, but it will be more complicated with a foreign shareholder.
A company with a foreign shareholder will have to provide documents such as audited financial report, residency permit of the company's legal representative, and investment capital from a foreign investor.
How Cekindo can Assist with Company Registration in Vietnam
Cekindo is a full service business solutions provider, including company registration, who values relationships with you as a partner in Vietnam.
We provide a comprehensive range of business consultation services including the change of company's legal address to keep your business up and running and protect your business with peace of mind. This includes changing your registered business address on file.
Our experienced advisors constantly keep abreast of the latest updates in the market and Vietnam regulations in order to recommend solutions by incorporating the latest changes.
Get in touch with us now and we will listen to your business objectives and provide solutions that make economic sense.
Start by filling in the form below.