Is there such a thing as the best time to establish a company when it comes to entrepreneurship in Vietnam? While there are hundreds of thousands of business in Vietnam, entrepreneurs are still thinking about the right time to test the water in this dynamic marketplace.
The major elements that often put these aspiring entrepreneurs on the fence are mostly the high establishment costs, selection of legal entity type, time and effort required, and also the ongoing changes of laws and regulations in Vietnam.
Establish Your Company in Vietnam: Check out Cekindo Company Registration Service
This article elaborates the factors that affect your decision to establish your business and start your entrepreneurship journey in Vietnam.
You have domestic sales and are required to issue "Red" VAT invoices
Locally known as "Red Invoices", VAT invoices are required by domestic businesses for claim of expenses and tax deductible. For that matter, many local companies are not willing to buy products or services from providers without a legit VAT invoice.
Therefore, in order to enable local sales in Vietnam, you need to set up a company for the purpose of registering your taxes and VAT. Then you will be able to issue your electronic VAT invoices.
Related article: How to Comply with Mandatory E-Invoices in Vietnam
You have a team working for you to support your entrepreneurship in Vietnam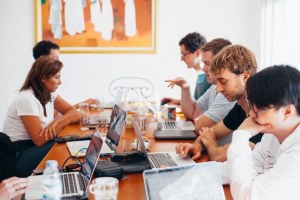 When you have employees working for you throughout your entrepreneurial journey, you will need to formalise the employer-employee relationship with them legally at some point.
By forming a legal structure for your employees, you will be responsible for their personal income tax, insurances, pension plan, compensation, sick leaves, maternity leaves, and other benefits that require compliance with the tax and labour laws.
Failure to do so will create a team of unsatisfied employees who will leave you sooner or later. Or worse, you will need to face serious legal complications if you do not comply.
You wish to reside in Vietnam, as a foreign expat, long term
Almost every foreign individual knows that a longer stay in Vietnam is almost impossible if they do not have certain residency visa issued by the Vietnam Immigration.
For foreigners who would like to base themselves in Vietnam long term, they must get the temporary stay permit (2-5 years validity), however, Vietnam gov is only granting TRC for foreigner who is the investor with the investment value of over 3 billion or skilled foreign labor who already granted the the WP. The temporary stay permit in Vietnam can be renewed for unlimited times.
Related article: Living in Vietnam: 10 Laws Expats Must Know
You want to raise funds from investors for your entrepreneurship in Vietnam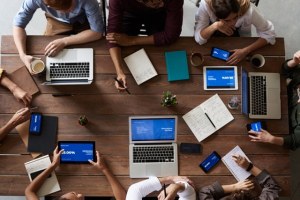 The only way for external investors to gain profits through legal means is through investment in a company in Vietnam. If you have your company established at the get-go, external investors will be more comfortable to put their money into your company for its higher transparency and credibility.
Without a legal entity structure for your business, these investors will feel more reluctant to do so since it lacks legal protection for their investments.
Related article: Should You Establish an LLC or JSC When Entering Vietnam?
Establish Your Company: Get Started with Your Entrepreneurship in Vietnam Today
If you are still looking for assistance with your company incorporation in Vietnam, let Cekindo help you throughout the entire process by choosing the right legal entity and complying with the complex Vietnamese laws.
Cekindo is a reputable consulting firm that provides you with one-stop business solutions in Vietnam. We have diverse experience working with local and international companies of all sizes. Our services include business incorporation, market research, HR outsourcing, accounting and tax reporting and business consultancy to get you started with your entrepreneurship in Vietnam.
Get in touch with us by filling in the form below.