Maybe you do not like your company name, or your company name contains your former partner's name, or the company name does not feel right anymore for your business operations. Whatever the reason is, business setup in Vietnam, particularly the process of legally changing your company name is often not complex if you engage with a professional consultant.
The process of changing your company name involves certain legal requirements depending that will pretty much depend on on the national and state-level laws. Therefore, you must be aware of any restrictions, such as the type of name change you require, and when you are allowed to change it.
What follows in this article is a basic guideline on how you can change your company name in Vietnam.
Business Name Regulations in Vietnam
In accordance with Company Law in Vietnam, entrepreneurs of both Vietnamese nationals and foreigners who want to set up a company in Vietnam must select and reserve a company name.
The chosen name, however, must comply with the requirements below:
Select a Vietnamese business name, then you need to make a reservation with the Trade Register in Vietnam
Choose and register your foreign business name with the Trade Register of Vietnam Companies
It is also compulsory that you submit your company's abbreviated name to the Companies Registry
The company must be verified and you should ensure that no other companies have used it
The company name must consist of the legal entity form that the company will operate under
When all mentioned requirements fulfilled, the Companies House will approve the business name and the company will be incorporated. Business owners will then be able to use their chosen and submitted names.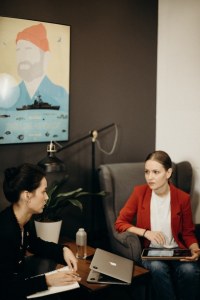 When You Can Change Your Business Name in Vietnam
You can change your legal business name under several circumstances. Below are some of the common conditions when business owners change their company names in Vietnam:
The existing business name does not represent the new products and services and is no longer applicable to the company, as the company has changed its core business activities.
The company is currently being taken over by another company in a merger and acquisition process
The company goes through rebranding. Rebranding is considered the most common reason why business owners change their company names
The company name is too confusing or generic and the business owner wants to change it
As discussed earlier, you need to fulfill several legal steps before your new company name can be acknowledged and legalised in Vietnam and only then you can continue running your business.
The procedure of company name change can be completed seamlessly and efficiently by using the services offered by Cekindo's business consulting specialists.
How to Change Your Business Name in Vietnam
Here are the simplified steps to change your company name in Vietnam:
The shareholders must vote in a meeting in order to change the business name
Notify the Trade Register and request the change of business name
Revise the Articles of Association and Memorandum of the company and with the new approved name
Give notifications to all related authorities such as licensing and tax departments about the name change
Replace the old name with the new name on the company seal and all company's official documents.
Consult with Cekindo First
Cekindo can assist you with many issues and challenges that confront your business today. Our highly qualified professional consultants can offer professional legal name change service with reasonable and fair price for both large and small businesses.
Do not let trying to change the name of your company hold you back from focusing on important business activities. Get help in changing your company name by contacting us. Fill in the form below.