With Vietnam's gross domestic product (GDP) averaging over 7% and its growth potential as " the next China", investors should pay attention to the investment opportunities in the Vietnamese property market. In this article, Cekindo elaborates on the effect of loosening restrictions on foreigner property ownership since 2015 and the legal aspects of purchasing property in Vietnam as a foreigner.
Investing in Vietnam? See Cekindo's Business Incorporation Services in Vietnam
Why You Should Invest in Property in Vietnam Now
Since 2016, the Vietnamese real estate market has continued to develop steadily.
Take Ho Chi Minh City apartment sales data as an example. In 2016, the total transaction volume of the city's apartments reached 30,972 units. In 2017, the transaction volume jumped to 47,163 units, with a growth rate of 52%.
Overall, the number of foreign investors optimistic about the Vietnamese real estate market is growing tremendously.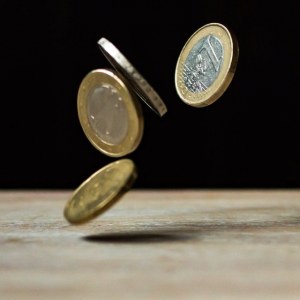 1. Vietnam's Rapidly Growing Economy
Vietnam is now providing a wave of growth opportunities for property investors. From 2010 to 2016, the country's per capita GDP grew at an average annual rate of 8.4%, leading among the countries in Southeast Asia such as Cambodia (7.8%), the Philippines (5.7%), and India (4.2%).
In 2020, the nominal GDP per capita has hit US$2,785.
In addition, the Vietnamese government expects that the number of upper-income households in Vietnam will rise from 250,000 in 2016 to 530,000 in 2020. And, the middle-income households will rise from 3.16 million in 2016 to 4.83 million in 2020, a whopping increase of 52.8%.
Vietnam's inflation index is currently stable at around 2-3%. This creates a relatively favorable economic environment.
2. Increasing Foreign Investment
The influx of foreign capital has provided an important catalyst for Vietnam's economic growth.
According to Vietnam News in 2017 the country his a milestone of US$35.88 Billion, which was 44% higher than the previous year.
3. All-Time-High of Vietnam's House Prices
The demand for new and improved housing brought by foreign white-collar workers and wealthy families in Vietnam has become the main leading force in the growth of real estate.
In 2016, the price of high-end apartments in Ho Chi Minh City (HCMC) —known by the locals as Saigon—has soared to US$4,000—US$5,000 per square meter.
While hitting the all-time high, the housing price in HCMC is still much lower than its neighboring countries such as Hong Kong and Singapore, in favor of a lot of investors.
4. China as the Partner
The promotion of China's "One Belt, One Road" initiative in Southeast Asia will further strengthen the level of trade cooperation and infrastructure construction between China and Vietnam and attract further investors.
As of 2016, China has become Vietnam's largest trading partner for 12 consecutive years and is Vietnam's largest source of imports and the fourth largest export market.
According to Vietnam's railway development plan for 2020, Vietnam will focus on rail transport connecting Chinese and Vietnamese cities and the suburbs.
5. Increasing Population
The population in Vietnam is expected to grow from the existing 95 million to approximately 120 million by 2040. This is significantly positive for Vietnam by increasing its demand for housing and property.
RELATED: Financing options for foreigners when buying property in Vietnam
Rules and Regulations about Real Estate in Vietnam
With the amended Law on Residential Housing (LRH) in 2015, foreign holders of Vietnamese visas became eligible for possessing a residential property, a huge step-up from before.
Even though foreign ownership of Vietnam's real estate is possible, it is still limited and complicated.
The government

restricts the number of foreign owners

of real estate in each neighborhood. Besides, foreigners are not allowed to have freehold ownership of land unless married to a Vietnamese citizen.

For both foreigners and locals, land can only be leased in Vietnam on a

50-year basis

and can be extended. In other words, you can own the home or the building, but not the land.

In a single condominium building, foreign buyers may have ownership of up to

30% of the units

. Apart from that, only a maximum of 250 houses in any one administrative ward owned by foreigners are allowed.
Related article: What are Land Rights and How to Acquire Land in Vietnam?
How to Buy a Property in Vietnam as a Foreigner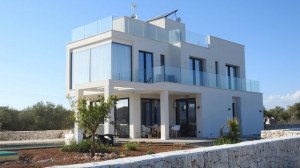 The best option to purchase a property in Vietnam is to start a company and buy property in Vietnam on behalf of your business.
Purchasing a Property with a Real Estate Agent in Vietnam
A real estate agent in Vietnam is the right institution to approach in order to achieve your dream of being a property owner in Vietnam. Cekindo can assist you with company registration, contract outline preparation for buying or renting a property.
During the company registration, Cekindo will also provide you with relevant professional support for acquiring additional licenses and certificates. This way, you can buy the property and start doing business in Vietnam.
Areas to Invest in Property in Vietnam
With over 95 million people, Vietnam is Southeast Asia's third most populous country with diverse towns, cities, and neighborhoods. These areas are of different sizes, geography, and demands that fit the requirements of many investors.
Below are some of the larger cities and areas that most investors choose as destinations for property investment.
Ho Chi Minh City
Formerly known as Saigon, HCMC is now the largest city in Vietnam. As well as being the largest economic and financial center in Vietnam, HCMC has attracted more and more immigrants from other provinces in recent years, so the population is still growing rapidly.
According to a CBRE, about 60,000 completed apartment units will be available by the end of 2018 and 66% of apartment buyers are investors. Another statistic from the Labor Department also shows that about 48,000 foreigners are eligible to work in HCMC and neighboring provinces, increasing property demand.
Hanoi
Hanoi is the industrial and cultural center and the ancient capital of Vietnam. The capital is divided into 12 urban areas, 1 district town, and 17 rural areas.
Hanoi is also the city with the highest human development index among Vietnamese cities. According to PwC, from 2008 to 2025, Hanoi will become one of the world's fastest-growing cities.
In 2016, the price of high-end apartments in Hanoi rose to $3,000 per square meter.
Nha Trang
Located in Khanh Hoa province in the coastal area of central Vietnam, Nha Trang is one of the most secluded seaside cities in Vietnam.
The economy of Nha Trang depends heavily on tourism with a strong demand for home purchases. This causes the surging price of Nha Trang's property.
Da Nang
Da Nang is the fourth largest city in Vietnam.
In May 2017, a new international terminal was built at Da Nang Airport which is expected to receive 6 million passengers per year. The high-end beachfront hotels and resorts in Da Nang have become the preferred destination for foreign tourists to spend their holidays and leisure. Therefore, the resort property in Da Nang is especially popular among investors.
Consult with Cekindo before You Buy A Property in Vietnam
Take advantage of the growing Vietnamese economy and invest in real estate in Vietnam. Cekindo will guide you through the whole process of purchase. We will also assist you with the legal compliance as well as the company registration process.