Whilst Vietnam is becoming a popular destination for investment, it calls for more businesses and talented employees to enter the country. Because the workforce is constantly growing, it is vital for foreign entrepreneurs to be up to date with the payroll system as well as the constant law changes in Vietnam. The country's payroll can be a complex procedure with many things to consider and rules and regulations to follow. Foreign investors need to be aware of the circumstances involved with the benefits to ensure staff wages are sufficiently issued.
This article entails information surrounding the factors involved within payroll in Vietnam and how outsourcing payroll could be the best decision for your business.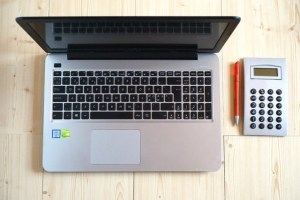 Payroll in Vietnam: Compensation, Benefits and Bonuses
Compensation
Regarding compensation, there are many factors to consider based on the work rate of the team. For the Vietnamese citizens who work in a foreign company, compensation is established based on the agreement between the company and the workers.
With many requirements within this sector, it is advised that business owners are aware of the circumstances. It is important to note that when in a position of owing compensation, the rate shouldn't go lower than the minimum monthly salary. The proportion, however, differs depending on the district/ region they are working in (Cekindo can assist you with this).
Employees who have worked extra hours also have a specific rate that needs to be compensated. Depending on the times and dates extra hours were fulfilled, they are paid extra in accordance with the regulations. In other terms, an employee would receive more compensation if they had worked on a public holiday in comparison to working in the day time on a weekday (please consult with Cekindo regarding overtime compensation in Vietnam to ensure compliance).
Did you know? Minimum wage in Vietnam to increase in January 2020, read payroll update.
Benefits
Employees can also be entitled to further benefits in addition to the compensation and bonuses awarded. In Vietnam, the benefits could either be taxable or tax-free.
Those that are taxable are listed below:
Housing rent
Utility payments
Private memberships within sports
Life insurance
Those factors that are involved with tax-free benefits include:
Childcare
Transportation
Meal allowance
Entertainment
Bonuses
Bonuses depend on the company's performance, which drives the employees as a whole to achieve their targets and goals. One of the main bonuses to consider is the 'lunar new year'.
With Vietnam holding this extensive celebration, employees are typically paid a bonus before their leave. This is, of course, subject to deliberation as it is based on the performance of the company and the employees, but bonuses can range from a small limit to a large amount. As well as this, employees can be granted with smaller bonuses for public holidays, which include international labour day for example.
How We can Assist through Payroll Outsourcing Service in Vietnam
Managing payroll can be a hit and miss. With laws constantly changing, it can be difficult for startup companies to keep up with the drastic changes. With the help of our services, it is one less thing to worry about.
Outsourcing payroll in Vietnam ensures that elements that may cause confusion is already sorted. It eliminates any processing errors due to the professional team's work and their specific knowledge within this department. Not only does it save costs, but it also saves time as it allows the team to focus on the core business activities.
Speak to our specialists today to ensure you are provided with the services you need for your business in Vietnam. Fill in the form below.