Many are familiar with Vietnam, thanks to its surging economy and country development over the last decade. Thus it has attracted the attention of investors from all over the world who are looking to diversify their businesses and investments. Now, Vietnam is a growing medium-income country and one of the most alluring investment destinations with 7% growth every year. This article explains why now becomes the right time to invest in Vietnam and how investors can seize the thrilling business opportunities and tap into this flourishing market in Asia.
Read About Cekindo's Company Incorporation Options in Vietnam
It's the Right Time to Invest in Vietnam
The strong development of Vietnam is by no accident but thanks to the open policy to liberalise trade, domestic reforms with low costs, and focus on human capital and education investments.
The Vietnamese government has opened their doors to foreign investments for over three decades with the creation of Foreign Investment Law. The government also makes sure that they revise the law continuous in order to reduce red tape, simplify process to support foreigners and ultimately increase foreign investments.
Here are some of the recent efforts made by the government to advance the country's economy through foreign investments:
Introducing the e-invoicing system to keep up with the digitalisation trend and creating a more efficient compliant system
Consistently refining its administrative and economic procedures, as well as structures, to realise its global commitments for integration for the purpose of boosting local economy
Revising Investment Law on enterprises by adding a new legal norm to conditional business investment sectors. This addition clarifies and details criteria to decide if certain sectors are allowed for investments. Furthermore, the revision of law adds more business sectors to the conditional business investment sectors and removes some sectors that were previously forbidden from investments
Eliminating the requirement for certain investment project categories to be submitted for Prime Minister's approval
RELATED: Infrastructure Development in Vietnam's Industrial Zones, the Benefits
Trade Agreements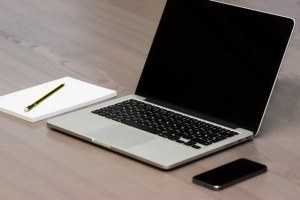 By going into several trade agreements with countries from all over the world, it shows that Vietnam is determined to make its economy more international and more diverse. Thereby, many tariff reductions and commercial incentives are offered to investors.
On June 30, 2019, Vietnam signed a treaty EVFTA with European Union in an effort to augment investments and trades of both parties and make Vietnam an important part of the global economy. With EVFTA, almost all tariffs between Vietnam and the European Union will be waived.
In addition to that, Vietnam became one of ASEAN free trade areas in 1995 and signed a free trade agreement with the United States in 2000. Subsequently in 2007, Vietnam joined the World Trade Organisation and participated in various free trade agreements – one of the most noteworthy agreements is the Comprehensive and Progressive Agreement for Trans-Pacific Partnership. Apart from that, Vietnam is also a member of many well-known international organisations such as the ASEAN Regional Forum, the United Nations, and the Asia-Pacific Economic Cooperation Forum.
All in all, Vietnam is one of the best destinations for foreign investments with long-term stability and security, even in the global economy slowdown. More investments have shifted from China to Vietnam recently because of the China-US trade war.
How Cekindo can Assist
Cekindo is a leading business consulting firm with extensive experience to support businesses in various fields and industries, whether they are local or global enterprises in Vietnam. With our specialised knowledge and international network, we are capable of evaluating the potential of your business with tailored solutions to respond to every of your specific investment needs.
The dynamic business environment in Vietnam with so many promising sectors is why you should invest in the country now. Want to find out how Cekindo can help you reach your investment goals and avoid unnecessary risks? Let's talk. Start by filling in the form below.